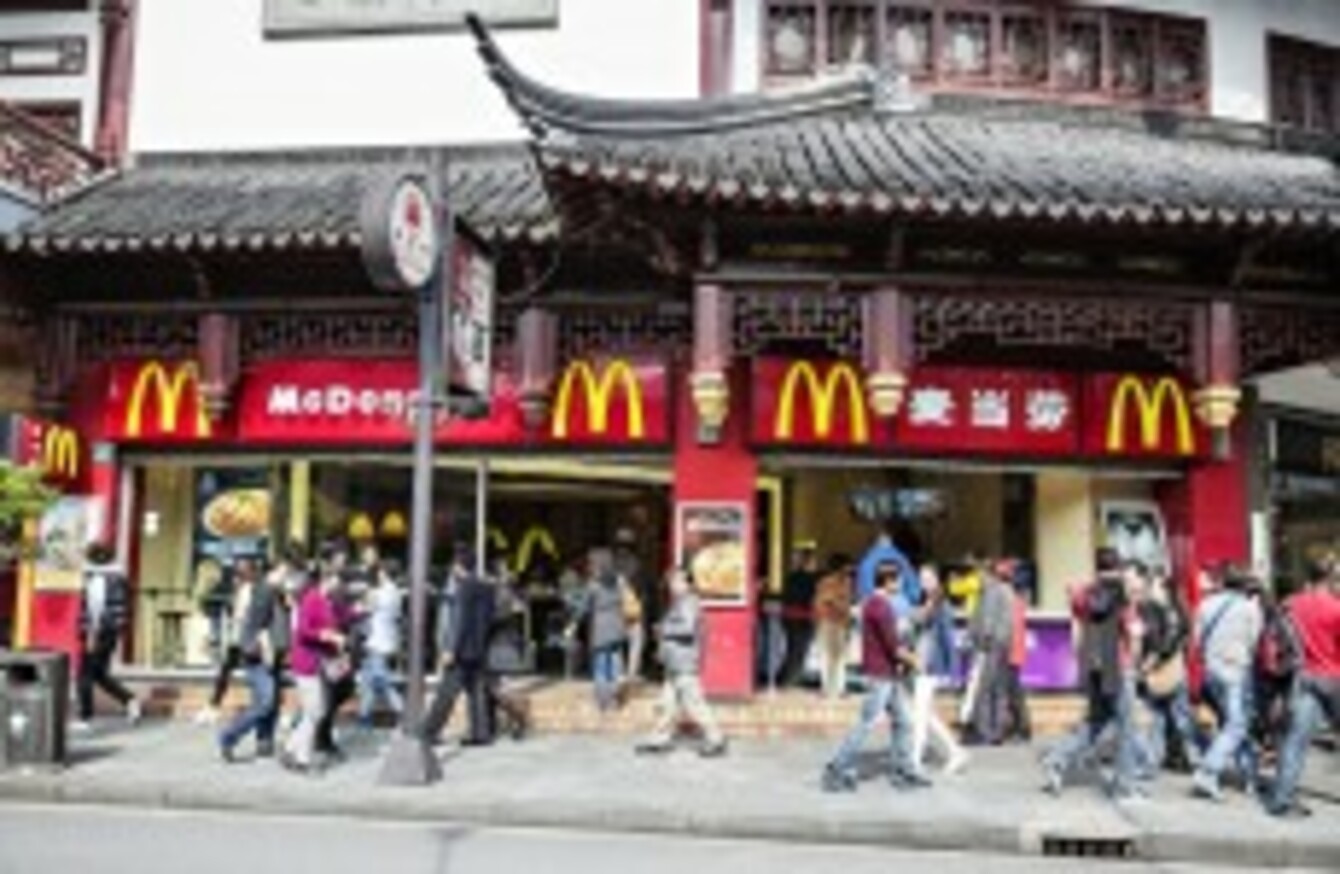 Image: Czech News Agency/Press Association Images
Image: Czech News Agency/Press Association Images
A CHINESE COURT has sentenced to death two members of a fringe religious group for beating a woman to death at a McDonald's restaurant, reportedly after she rebuffed their attempts to recruit her.
Defendants Zhang Fan and Zhang Lidong were found guilty of intentional homicide and of "using an evil cult organisation to undermine the law", according to a statement posted online Saturday by the Yantai Intermediate People's Court in east China's Shandong province.
It was not known if the pair planned to appeal the sentences.
A third defendant, Lu Yingchun, was sentenced to life in prison. Two others — Zhang Hang and Zhang Qiao — were sentenced to 10 and seven years, respectively.
The five are all members of a cult called Quannengshen, the court said, adding that they attacked the woman, surnamed Wu, in May after she refused to give them her phone number.
The group, whose name can be translated as Church of Almighty God, believe that Jesus has been reincarnated as a Chinese woman and refer to the Communist Party as the "great red dragon".
It was outlawed by the government in the mid-1990s.
Shortly after the May incident, an online video emerged showing a man resembling Zhang Lidong striking out angrily with a pole, shouting "Damn you, devil! Go to hell!" as a woman yelled "Kill her! Beat her to death!"
The three minutes of footage, apparently shot on a mobile phone, only included a fraction of a second of what could be the victim.
But others at the restaurant could be heard screaming as they fled outside, while one diner shouted repeatedly: "Don't look. Go!"
The court said that Zhang Lidong had used a mop to smash Wu's head, and the other defendants kicked and stomped on her on the floor of the restaurant.
Zhang Lidong was paraded on state television in June "admitting" the crime.
"She was a demon," he said in an interview with China Central Television, which has screened a string of "confessions" over the past year, mainly from those who have riled authorities.
"We are not afraid of the law, we trust in God," he added.