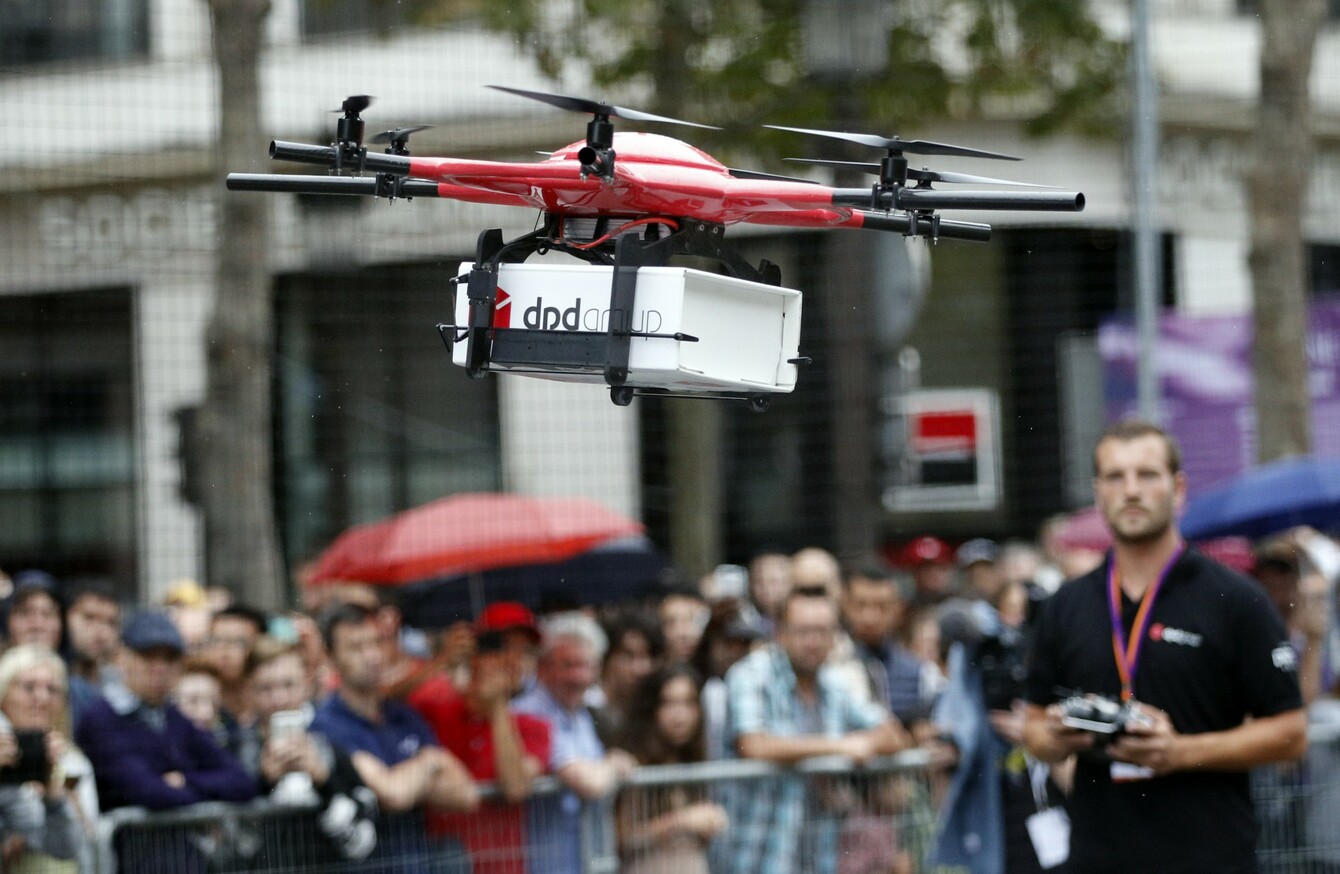 Drone holding a box at the Paris Drone Festival
Image: Christophe Ena/Press Association
Drone holding a box at the Paris Drone Festival
Image: Christophe Ena/Press Association
US BURRITO CHAIN Chipotle is taking part in a test this month that will let some of a university's students and staff have their favorite tortilla-wrapped meal delivered by drone.
Virginia Tech is conducting the test with Project Wing, a unit of Google owner Alphabet Inc, which makes self-flying devices that deliver food, medicine and other goods.
Chipotle's burritos will be put together at a food truck and then loaded onto a drone.
The flights will take place at an undisclosed site on Virginia Tech property, not from the main campus.
Mark Blanks, director of Virginia Tech's Mid-Atlantic Aviation Partnership, said: "It's real customers that are working and need lunch and want it delivered by drone."
Only a select group of people from Virginia Tech will be able to make orders. Hundreds of flights and burrito deliveries are expected to take place over several days, Project Wing said.
It will just be burritos, though. Other menu items won't be delivered by drone, said Chris Arnold, a spokesman for Denver-based Chipotle Mexican Grill Inc.
Many companies see drones as the future of delivery. Several are currently testing them, including online seller Amazon.
The Federal Aviation Administration approved the Virginia Tech site for drone testing in 2013.