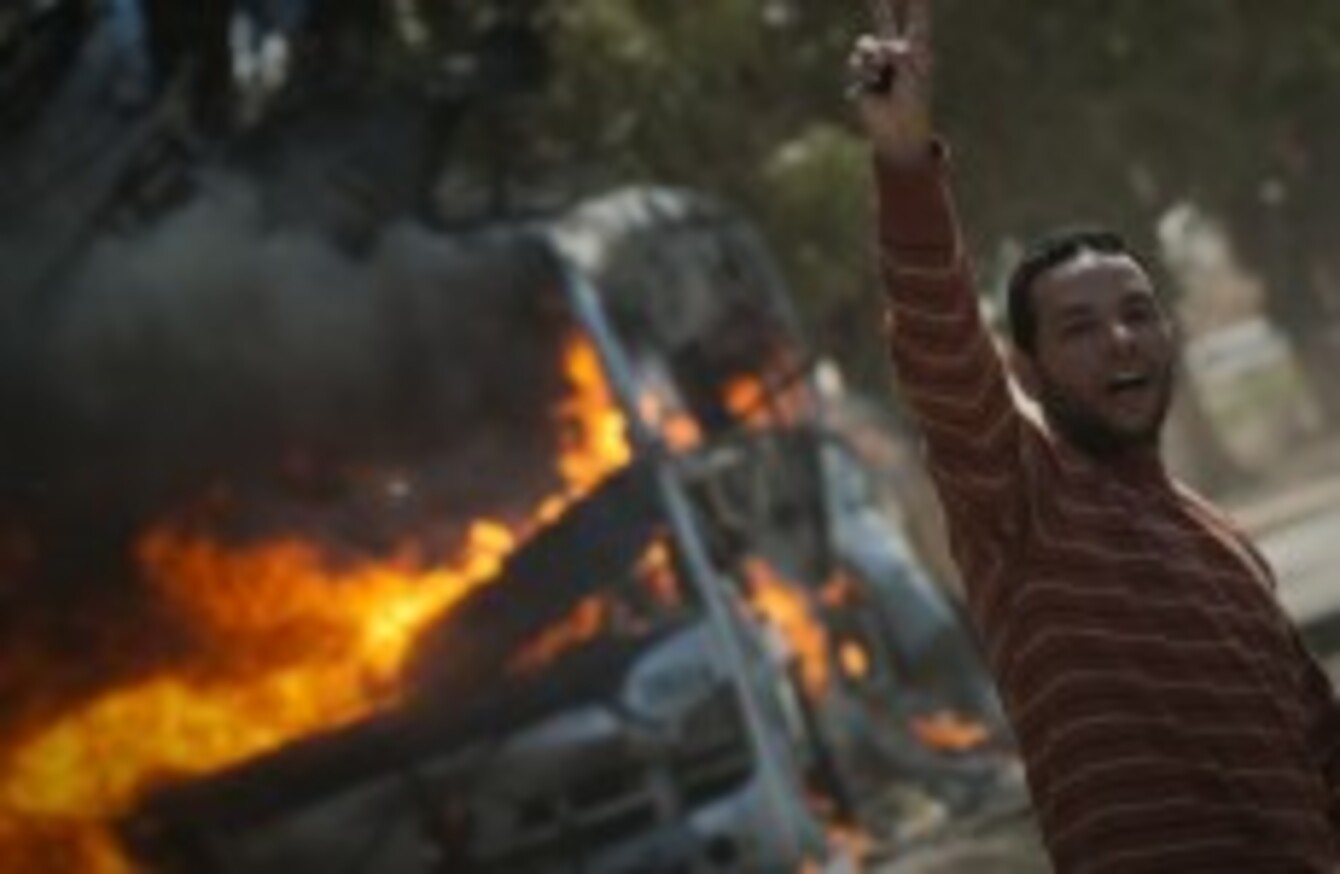 Image: AP Photo/Anja Niedringhaus
Image: AP Photo/Anja Niedringhaus
WESTERN COALITION FORCES continued their military strikes on Libya throughout the night, with one cruise missile destroying a building in Gaddafi's residential compound.
Spokesperson for the Libyan government Ibrahim Musa accused coalition forces of targeting civilian areas.
He said civilians have "come from everywhere" to stay at the compound and protect it, and they narrowly escaped being hit in the attack on the building.
US, British and French planes have been targetting anti-aircraft sites and the US military has said that the bombardment so far has heavily degraded Gaddafi's air defences. A line of pro-government tanks moving towards the rebel stronghold Benghazi were also attacked by the coalition war planes.
The PA reports that one mission involving the RAF was called off because three civilians were in the target area.
Ceasefire
Yesterday, the US said the coalition had effectively imposed a no-fly zone over the country. Muammar Gaddafi warned that Libya was prepared for a "long war" and said he was opening weapons deports up to the public so that civilians could arm themselves and defend their country.
Gaddafi's government said it had imposed a new ceasefire yesterday (at around 9pm, local time) but there was no reduction in military action after it was announced.
Conflicting reports of casualties have emerged, Al Jazeera reports, with the US military denying any civilians have been killed. However, hospitals and Libyan officials have claimed dozens of people have been killed in the weekend's attacks.
The US military has been careful to avoid the suggestion it aims to take out Gaddafi or assist rebels in pushing him out, saying instead that its purpose is to uphold the UN resolution to protect civilians.
Qatar has become the first Arab country to join in the action against Gaddafi's forces, while the UAE is also joining the international coalition.
This Euronews footage shows the destroyed building in Gaddafi's compound:

-
Includes reporting from the AP