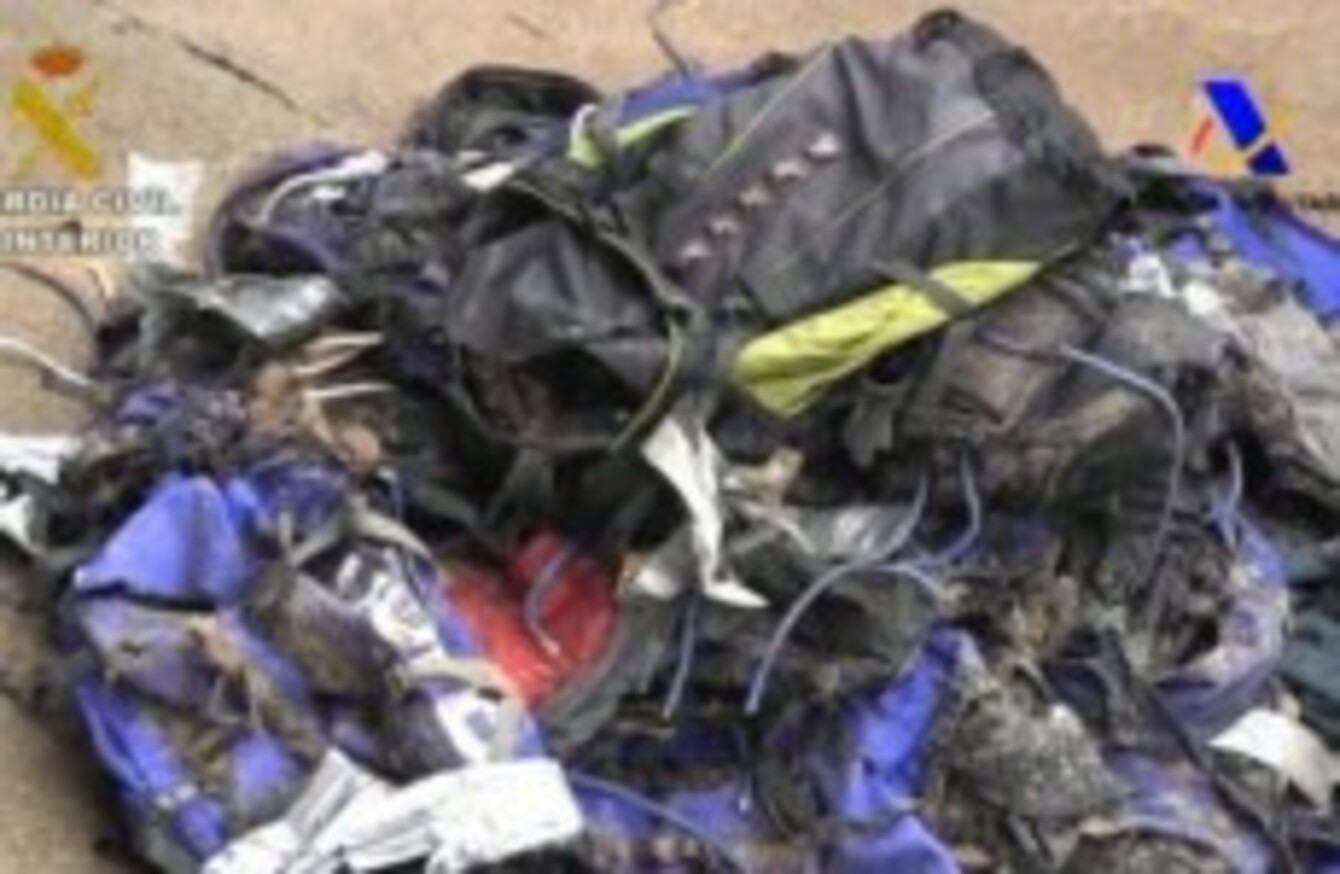 Image: Reuters
Image: Reuters
SPANISH POLICE SEIZED cocaine in an undersea smuggling operation off the coast of Valencia.
Officials found 900 kilos of cocaine hidden inside 37 floating backpacks.
The bags were fitted with a tracking and flotation device, that kept them below the water's surface but prevented them from sinking.
Police said the packs were used to smuggle the drugs along the Mediterranean coast to southern Spain, which is a popular spot for tourists.
Five arrests were made.
Police also netted cash about €70,000, three vehicles and a boat.
Jewellery and luxury watches were also impounded.
Drugs Spain

Drugs Spain