Liveblog
IT'S THURSDAY: get through today and the weekend will be in touching distance.
In the meantime, we're here to help you get to where you need to go. Stick with us until just after 9am for the latest traffic, transport and weather news.
Morning, everyone. Catherine Healy here on TheJournal.ie's commuting liveblog.
Spotted something we should know about? Email catherine@thejournal.ie, tips@thejournal.ie or tweet me @Chealy_.
Not while driving, of course.
SUN? What? Here's what today's weather forecast looks like:
Let's hope those rays reach us here at TheJournal.ie towers…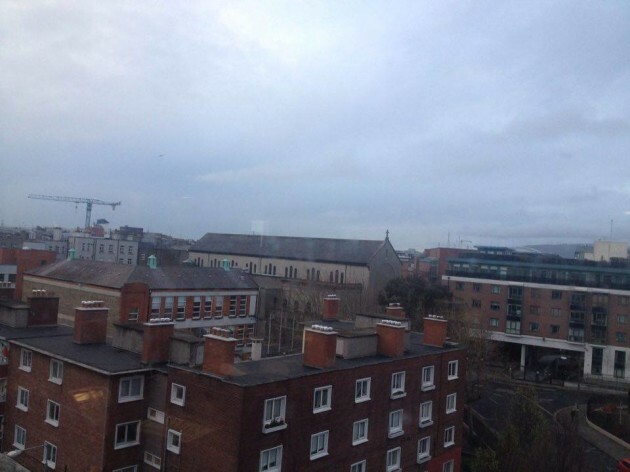 Taking the Waterford-Heuston line?
Traffic is still moving well around Dublin city centre, but the north quays are relatively busy: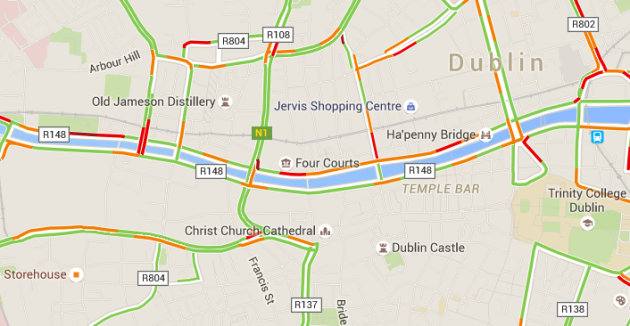 The Grand Canal is also slow heading east: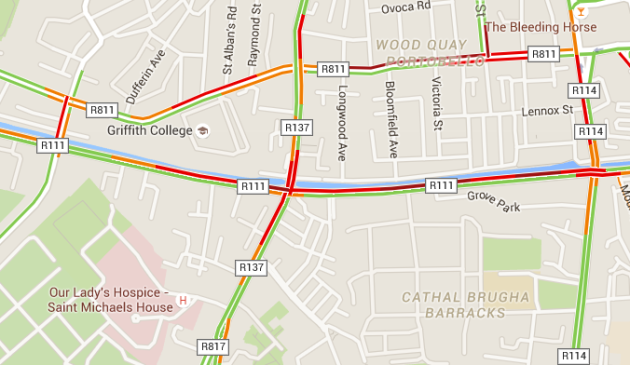 There's been a breakdown on the N7:
Look out for debris if you're taking the M11 through Wicklow:
Some reading for you if you're stuck on the bus, train or Luas:
Another breakdown in Dublin, this time on Mount Merrion Avenue:
Commuters have been reporting continued delays on the N7 following that earlier breakdown, with traffic now stopped back to before J5.
Galway is quiet enough, though the N17 is busy heading into the city from Loughgeorge to Claregalway and around Castlegar.
There are delays in Cork city, meanwhile, on the Western Road and around the quays: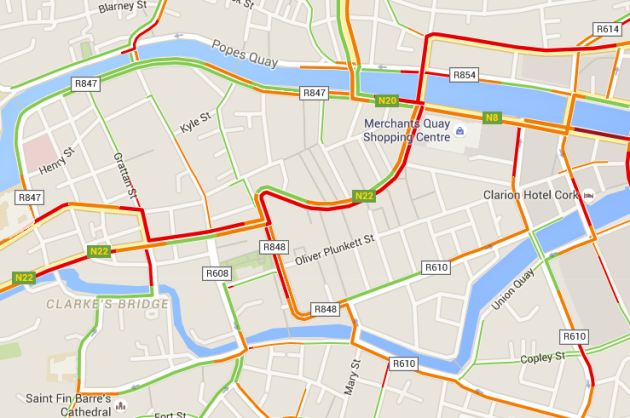 There's been a collision in the hard shoulder of the M50:
There's also been a crash on the N25 in Cork:
You might want to avoid Dublin's Clontarf Road if you're in a rush:
There are reports now of a crash on the R393 in Westmeath:
Delays on the Rock Road in Dublin following a collision there:
Cork's Albert Street is being closed as emergency services deal with a crash:
Meanwhile, on the Kinsale Road roundabout:
Traffic is still busy on the M50 at Tallaght: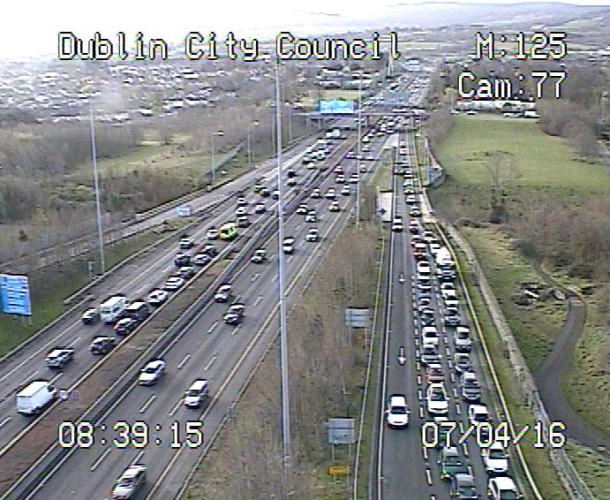 And at Lucan: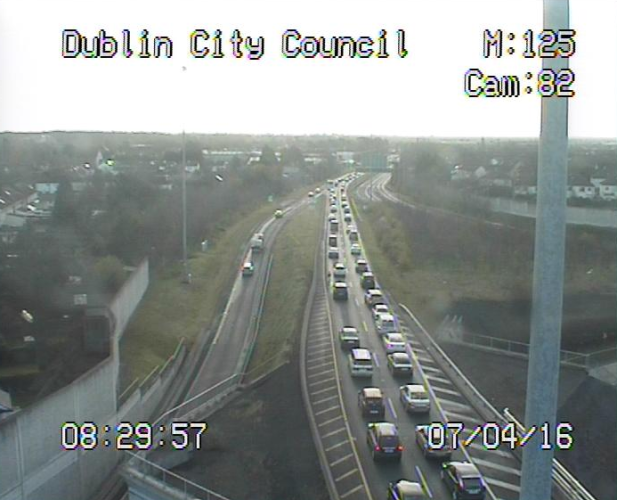 That's all from us, folks. We'll be back here tomorrow at 7am.
Thanks for staying with us.
Contribute to this story: