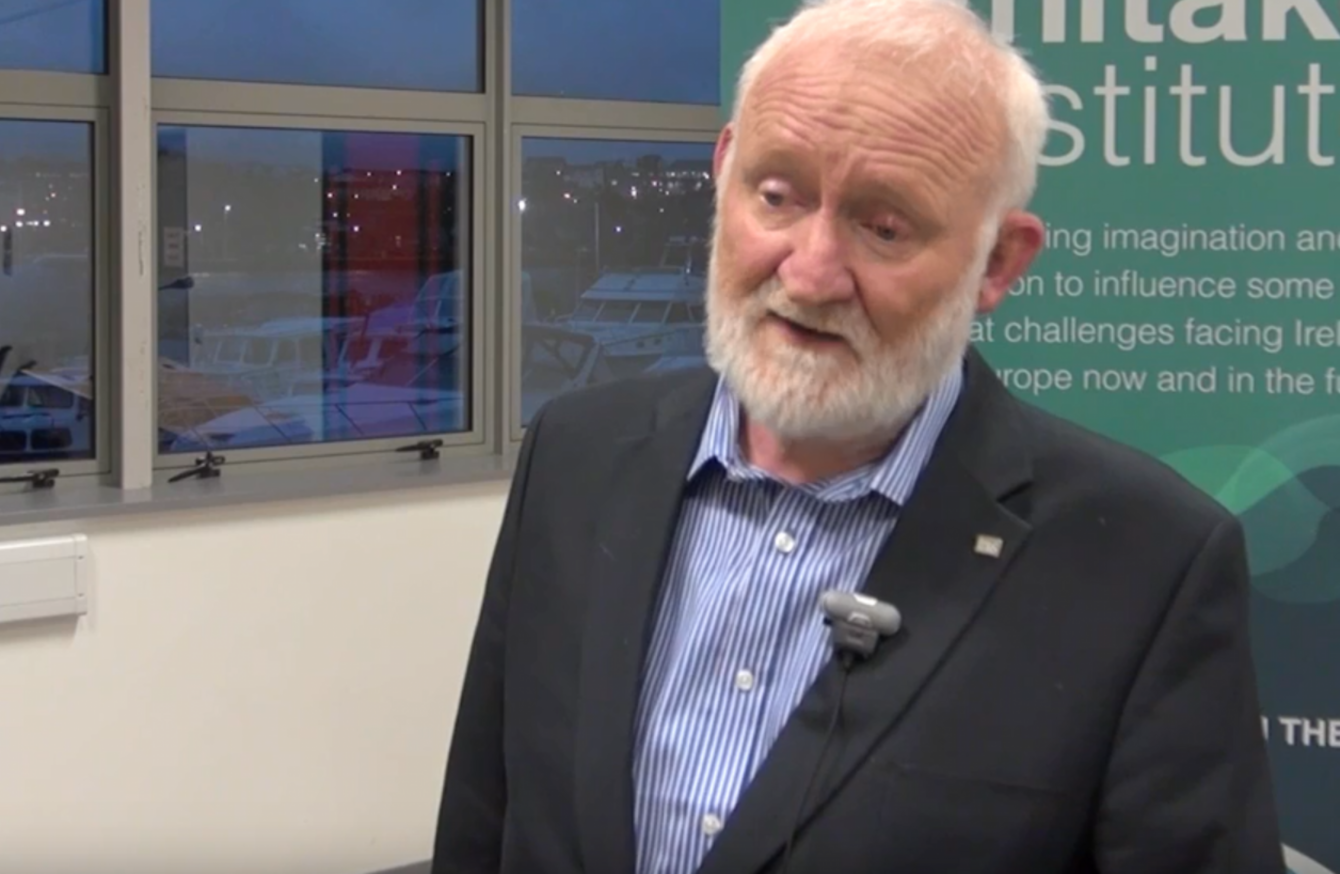 Conor Skehan
Image: YouTube
Conor Skehan
Image: YouTube
THE CHAIR OF the Housing Agency has defended his comments that some people presenting as homeless may have 'gamed the system', but noted it was likely to be a very small amount.
Conor Skehan also said that the issue should be closely studied and investigated and added that he was acting out of concern that everyone on the housing list should be treated fairly.
Skehan came in for criticism at the start of the year after he told the Irish Times that some families may be presenting themselves as homeless in order to jump up the social housing waiting list.
He referenced a measure – introduced in January 2015 – under which 50% of all social housing allocations in Dublin were to go to homeless people.
This practice was discontinued in July 2016 due to fears that general applicants were being disadvantaged. Dublin City Council still prioritises homeless applicants, however.
Although Skehan was originally due to resign from his post around the end of 2017, he was reappointed in January as a successor has not yet been found.
Investigation
Skehan was called before the Oireachtas Housing Committee today to explain his comments on homelessness.
While he admitted that the issue was likely to be fairly minor, he largely stood by his initial comments.
He acknowledged that he could be wrong and called for more research to be carried out to find if there is an issue of people 'gaming the system'.
"I said that there may be an issue and that it should be investigated," he said.
I'm careful with my words. I was extremely careful not to say that it was happening, just that it may be happening and that it should be investigated further.
'Look harder'
During the committee meeting, Sinn Féin's housing spokesperson Eoin Ó Broin referenced an April 2016 report from the Housing Agency which examined the impact of the 50% social housing allocation in Dublin.
It did not find any significant evidence of people presenting as homeless in order to get moved up the housing list.
While Skehan acknowledged this, he also said that data needs to be constantly updated to make sure that it is accurate.
He said it was important to "look harder" at these issues and at housing data.
"These studies have to be done again and again and again. We will never have perfect data. All we can do is our best but we will always be catching up."
Skehan also touched on other comments he previously made, where he said Ireland's housing issues are experienced by many other countries.
"There are major housing crises in all European countries at this time. It's a huge issue all over Europe, for more or less the same suite of reasons," he said.
"I don't agree that our levels of homelessness are out of step. If you think they are difficult (issues) in Europe, you ought to go to a few major cities in the United States."
Sign up to our newsletter to receive a regular digest of Fora's top articles delivered to your inbox.
Written by Paul O'Donoghue and posted on Fora.ie