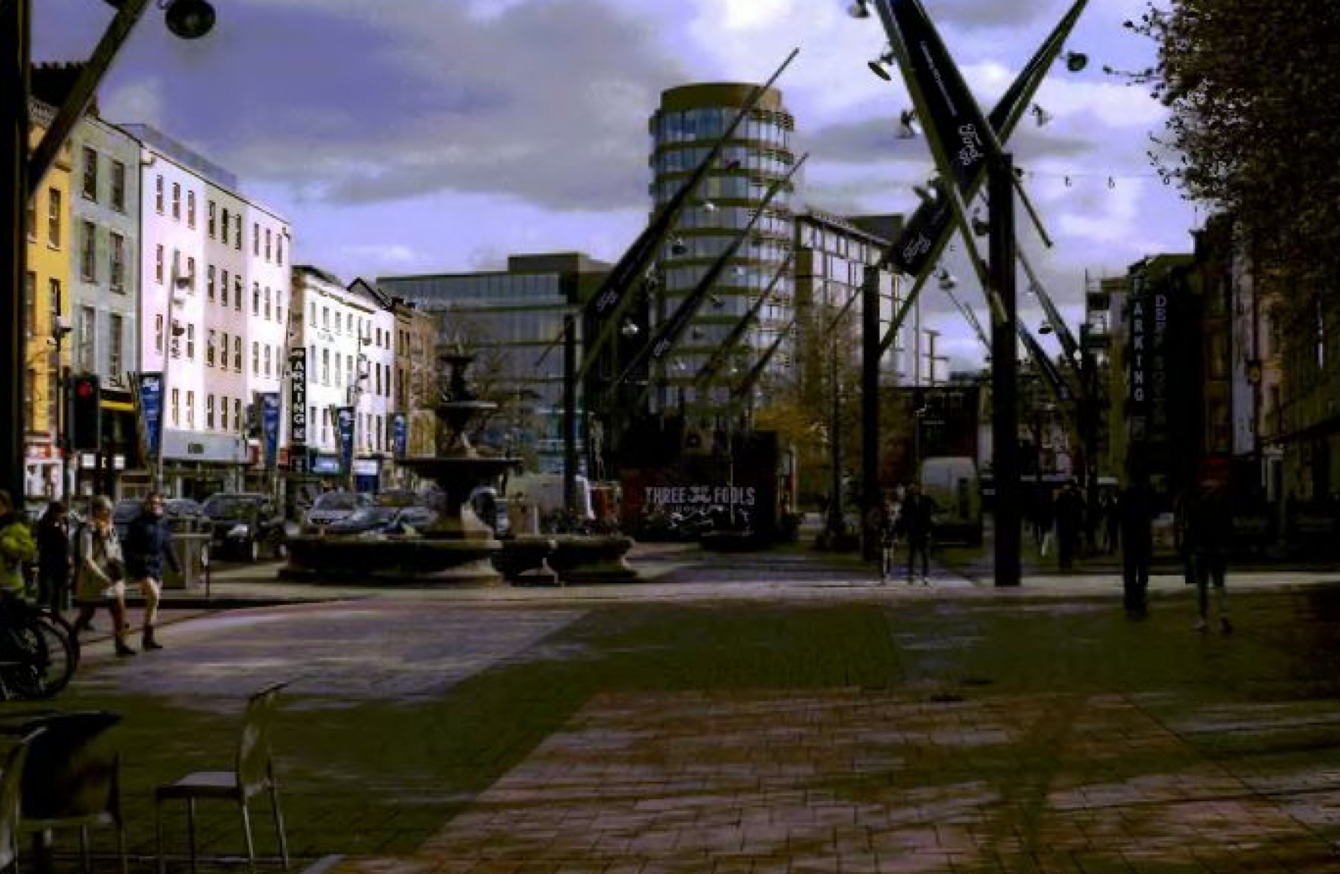 How the hotel would look from the Grand Parade.
Image: BAM
How the hotel would look from the Grand Parade.
Image: BAM
A LOCAL ACCOUNTANCY firm and An Taisce have lodged objections to plans to build a major new four-star hotel in Cork city.
Developer BAM was granted permission to build on the former government building site on Sullivan's Quay in the city in 2008, but the plan was hit the economic downturn.
Re-submitted plans last year proposed demolishing the current structure and building a 220-bedroom hotel. That number was revised down in November to 193.
The plan asks for permission to build over 22,000 square metres of hotel and office space with accesses from a central courtyard. The building would vary in height, going from six storeys with a set back fifth floor to Cove Street to a 12-storey cylindrical tower on the corner of Sullivan's Quay and Meade Street.
There would be two basement parking floors, with a gym on the ninth floor and bar on the 11th.
However, the plan has drawn objections in the locality.
Tommy O'Connor from Carey O'Connor Accountants on nearby Drinan Street makes a number of points in an objection letter to Cork City Council. He writes that his company is concerned at the level of noise and vibration involved with demolishing the building, saying it could damage his premises. He also says that he is worried that the construction of a basement car park would cause damage to the foundations of his building or structural damage to the rest of the building.
The letter goes on to say that the proposal is "over development" and asks for monitoring points to be added to his own building and that vibration monitoring be put in place.
A letter from the owner of the nearby Arch building, Deirdre Condon, says that she has received no further information on how her building will be impacted. She adds that she would like protections put in place to allow students and residents of the street be minimally impacted.
An Taisce's appeal focuses on the tower aspect of the design. It accepts that Cork needs hotel beds, but says that the tower should not reach the proposed 48 metre height.