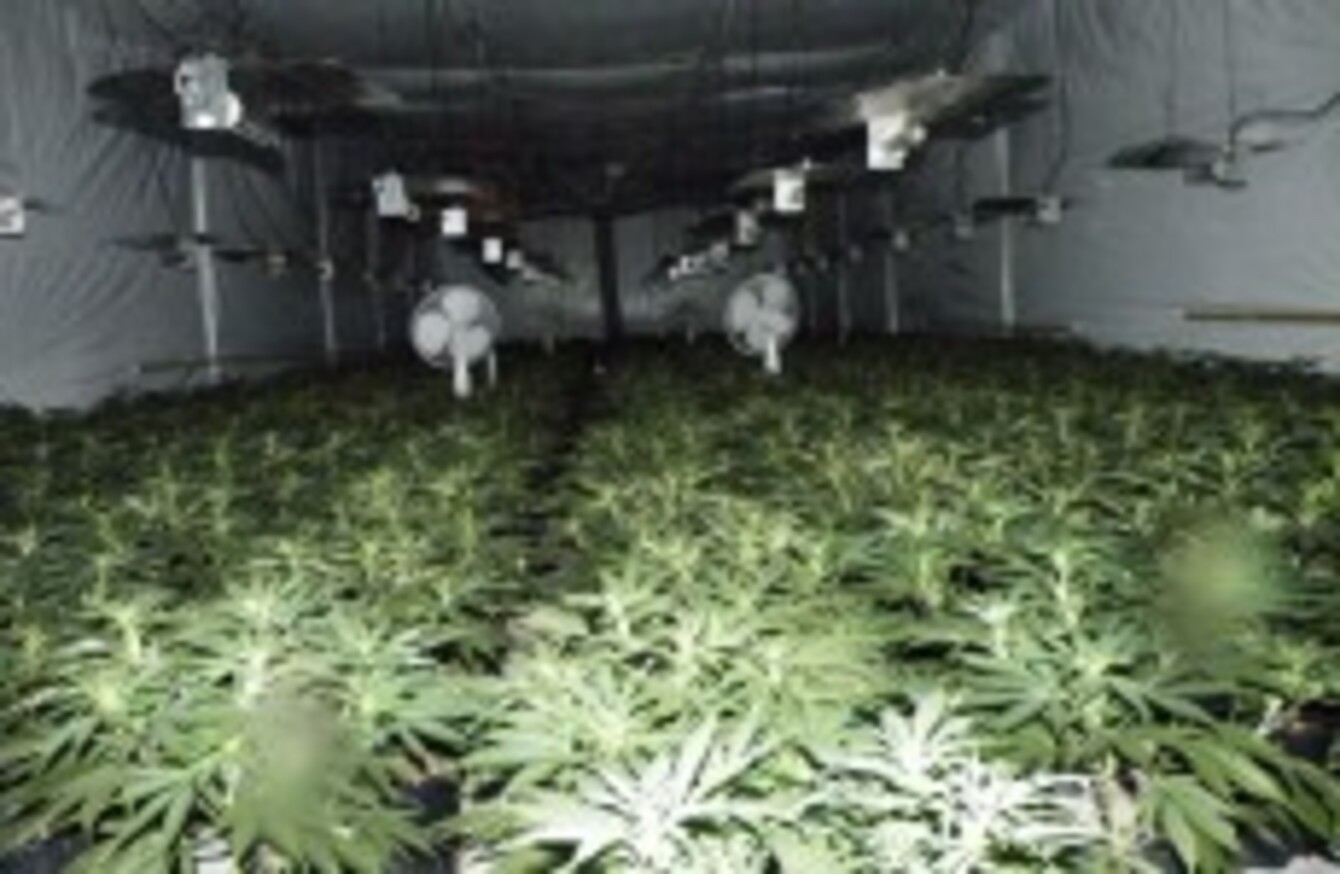 The scene in Tralee
Image: Garda Press Office
The scene in Tralee
Image: Garda Press Office
A MAN IS to appear in court tomorrow in connection with the discovery of drugs in Co Kerry.
Yesterday, gardaí held three simultaneous searches in Co Kerry, Roscommon and Co Cavan.
At Clash Industrial Estate in Tralee, Co Kerry, they discovered a large cannabis cultivation operation.
Two Vietnamese nationals were arrested and around 1,800 cannabis plants seized. The value of the drugs was €1.3 million, subject to analysis.
Tomorrow, one man in his late 20s who was arrested in connection with this investigation is expected to appear before Tralee District Court. He will be charged in connection with this incident.