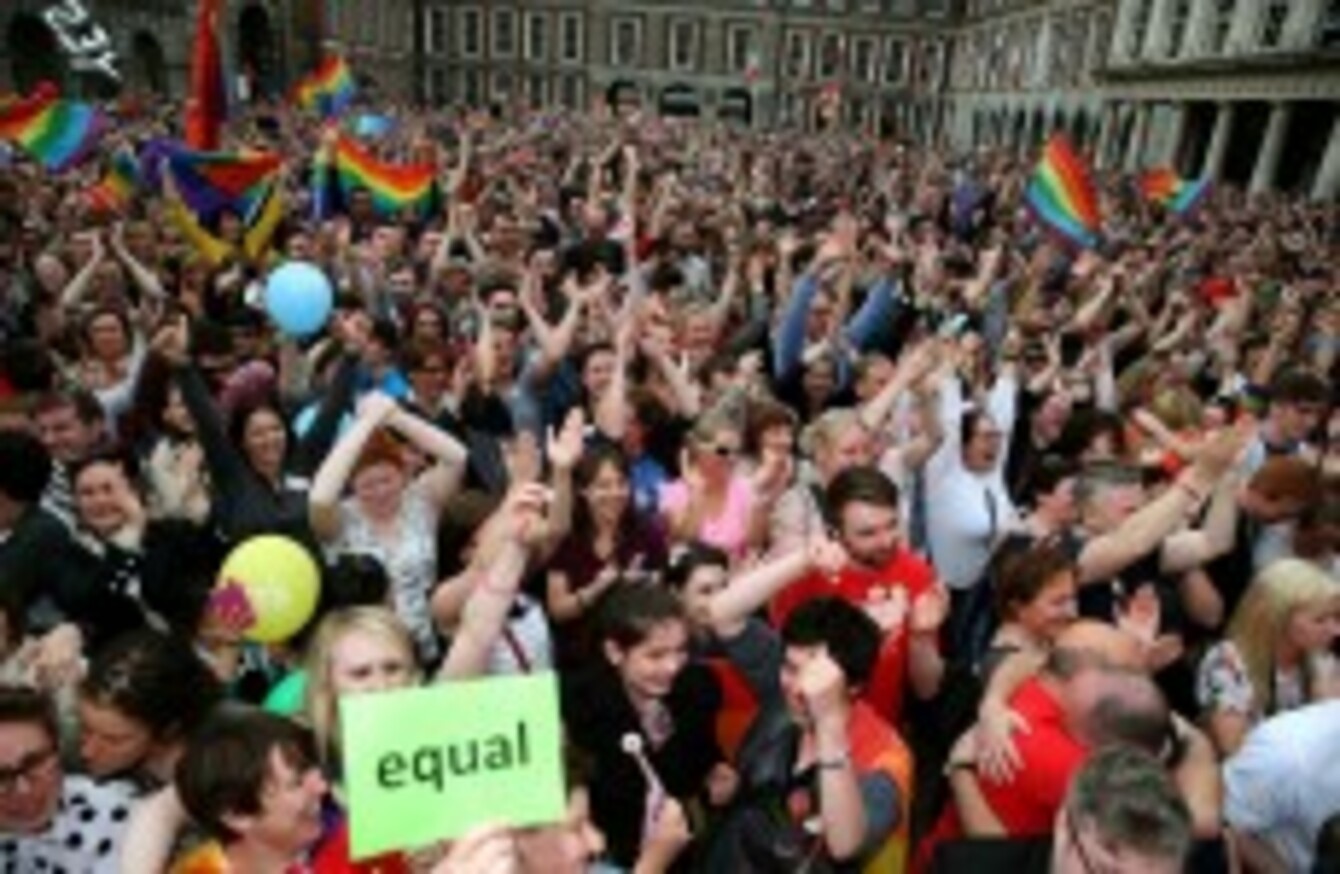 Image: PA Wire/Press Association Images
Image: PA Wire/Press Association Images
AN APPLICATION FOR a stay restraining the issuing of a certificate verifying the result of the same sex marriage referendum will come before the Court of Appeal later this week.
The application for the stay was made today by Gerry Walshe, who is appealing last week's decision by High Court President Mr Justice Nicholas Kearns to refuse Walshe permission to bring a petition challenging the 22 May referendum result.
Appeal
This afternoon at the Court of Appeal Mr Walshe told Ms Justice Mary Finlay Geogeghan that he is appealing the High Court's decision.
As part of that appeal he wants the Appeal Court to grant a stay on the certificate verifying last month's result from being issued. However Walshe, who is representing himself in the action, accepted that he had not yet been able to formally lodge his appeal.
The Judge told Walshe that if he wished to have his application for a stay heard by the Court his appeal must be formally lodged with the Court of Appeal by 3pm on Wednesday.
If this was done the application for a stay would be listed before and considered by a Judge of the Court of Appeal on Thursday morning.
Extremely urgent
Richard Humphreys SC, for the State, told the court the application was "extremely urgent" and the matter is to be treated as "an expedited appeal." Counsel said "a concern of the state" was that another person, Maurice J Lyons, had also sought to bring a challenge against the referendum result.
Lyons' application for leave had also been dismissed by Mr Justice Kearns, counsel said. However Lyons, who was not present at the Court of Appeal yesterday afternoon, had also expressed his intention to appeal.
Counsel said that it was the State's desire that both cases concerning the referendum result "should travel together".
Same timetable applies
Counsel said its concern was to have the matters addressed as soon as possible and it would facilitate whatever was necessary to have any appeal speedily determined.
Ms Justice Finlay Geoghegan said the State should contact Lyons and inform him that if he wishes to move his appeal then the same timetable that now applies to Walshe also applies to Lyons, a gardener with an address at Callan, Co Kilkenny.
Walshe's application was made after the High Court had earlier refused to grant an injunction. Mr Justice Nicholas Kearns refused an application for an injunction made by Walshe, an electrician of Lisdeen, Co Clare, pending the outcome of Walshe's appeal against the judge's refusal to grant leave to him to bring a petition.
The judge said the provisions of the Referendum Act 1994 meant that he no longer had any function in this matter as he had refused leave for a petition.