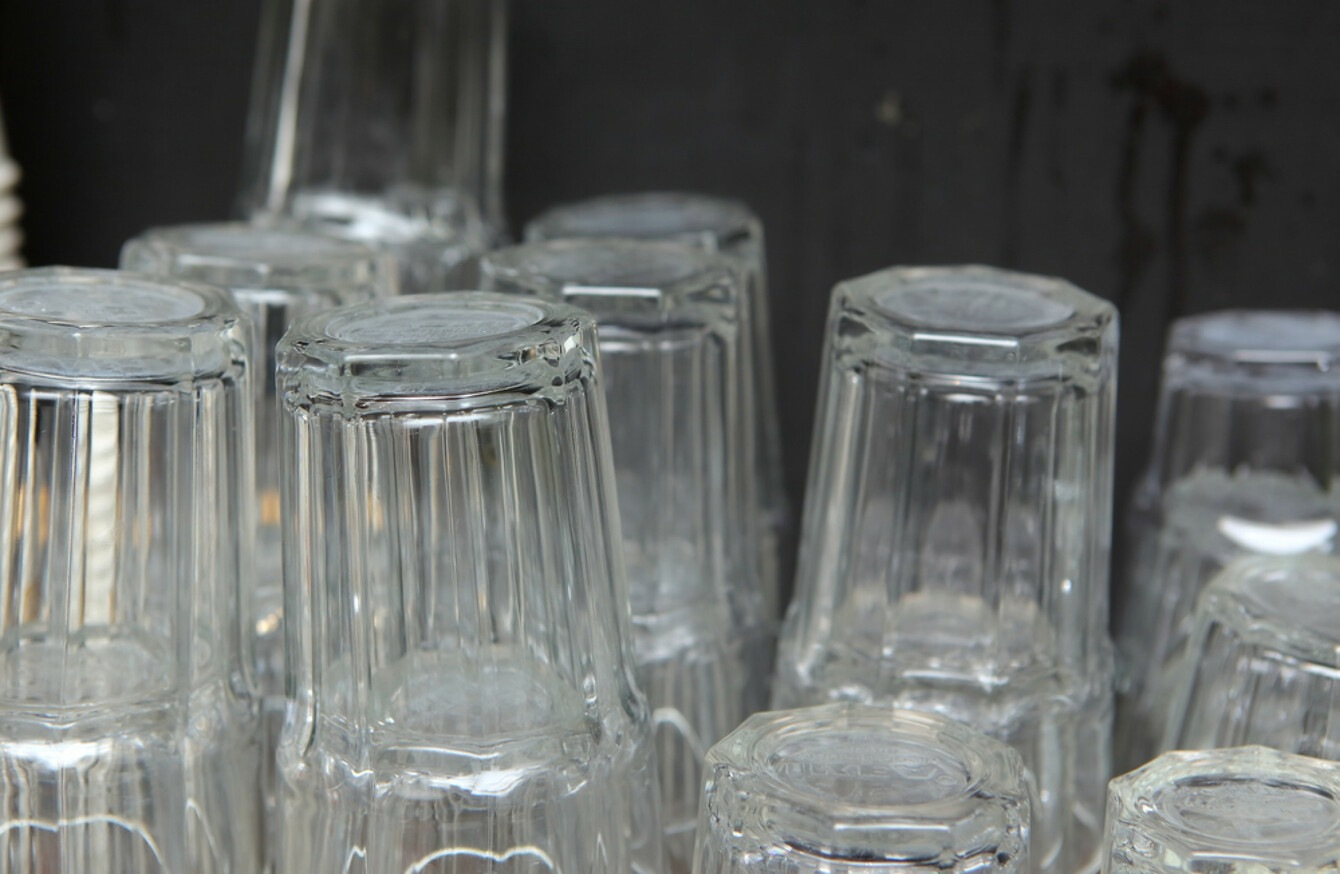 The woman received a suspended sentence.
Image: Shutterstock
The woman received a suspended sentence.
Image: Shutterstock
A WOMAN WHO threw a pint glass at another woman who attempted to come to her aid during a fight in a pub has received a two year suspended sentence.
Celina O'Driscoll (47) pleaded guilty to one count of assault causing harm to Maria Delaney and one count of resisting arrest at a pub in Blanchardstown, Dublin on 31 July, 2016.
Her victim received three stitches to her forehead in the attack, which was described in Dublin Circuit Criminal Court as "completely unprovoked".
O'Driscoll of Parnell Green, Ladyswell, Blanchardstown, Dublin told gardaí she remembered very little about the night. She got drunk before the incident because she was nervous about a night out with work colleagues, the court heard.
Sentencing O'Driscoll yesterday, Judge Martin Nolan said that the mother-of-two had behaved in "a disgraceful fashion" towards gardaí after the attack.
He said though it was a serious crime, it would be "unjust" to her children to imprison her. He ordered that she hand over the €500 she had in court as compensation to gardaí and gave her one year to raise a similar amount for her victim.
Garda Gary Brennan told Noel Devitt BL, prosecuting, that the victim was having a drink in the Greyhound Inn on the evening in question when she noticed her friend was standing in between a man and a woman who appeared to be fighting.
The man was pushing O'Driscoll, the court heard.
Delaney and her friend told the bouncers about the man's behaviour and he was told to leave the pub. However, shortly afterwards the victim noticed O'Driscoll making hand gestures at her.
O'Driscoll then picked up an empty pint glass from a table, walked over to Delaney and threw it at her head, before she jumped on her, pulling her hair.
Security guards separated the pair. Delaney was brought to hospital where she received three stitches to her head.
'Extremely aggressive' 
Gardaí were called to the pub and arrested O'Driscoll who "lunged" at officers when they were trying to arrest her, Garda Brennan said.
"She was extremely aggressive," he said. "It took me by surprise."
When eventually interviewed by gardaí, O'Driscoll initially said Delaney had pushed her on the dance floor. She also said she remembered very little about the night.
She continued to maintain that she did not intend to throw the pint glass at Delaney, and instead only meant to throw the drink at her.
She has seven previous convictions, mostly dating from the 1990s, including for larceny and possession of drugs. Her victim declined to give a victim impact statement.
Pieter Le Vert BL, defending, said his client has two teenage children. She has worked in the past as a cleaner and currently works as a receptionist in a gym.
She became addicted to heroin at the age of 17 but had gone through rehabilitation and had been drug-free now for seven years, the court heard.
Le Vert said that his client normally didn't drink much and got drunk because she was nervous about a night out with work colleagues.
She maintained she did not remember much about the night but she was remorseful for her actions.