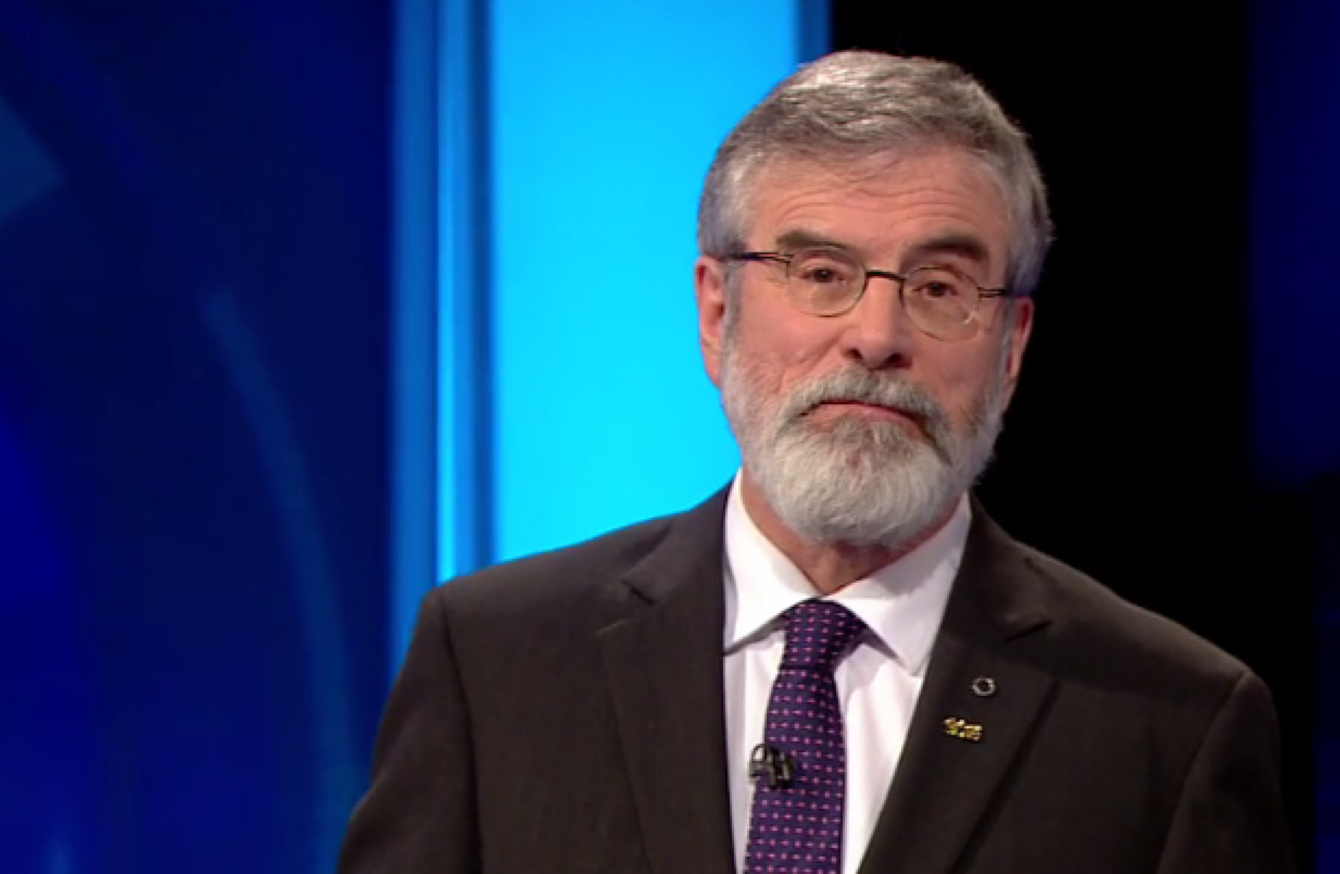 Image: RTÉ
Image: RTÉ
THE FINAL DEBATE of the election took place last night and there was one big issue everyone was talking about – that creaking noise.
All through the first half of the debate, viewers could hear the creak creeping in, trying to undermine the very important points the leaders were making.
Twitter users had a lot of fun with it, but it disappeared after the ad break, leaving everyone wondering where the creak had come from, what it was trying to tell the nation, and why it left.
Sinn Féin leader Gerry Adams soon owned up, confessing the creak was "my sore back".
His political advisor Seán Mac Brádaigh clarified that Adams' bad back made it hard for him to stand still.
A spokesperson for RTÉ said the creaking sound was "from one of the wooden plinths the leaders were standing on in studio".
As it was a live broadcast we looked to fix the issue at the earliest opportunity during the commercial break.
Adams seems in fine for this morning, nonetheless, as the party kicks off its final press conference:
No creaks have yet been reported from the press conference, but we'll keep you updated.