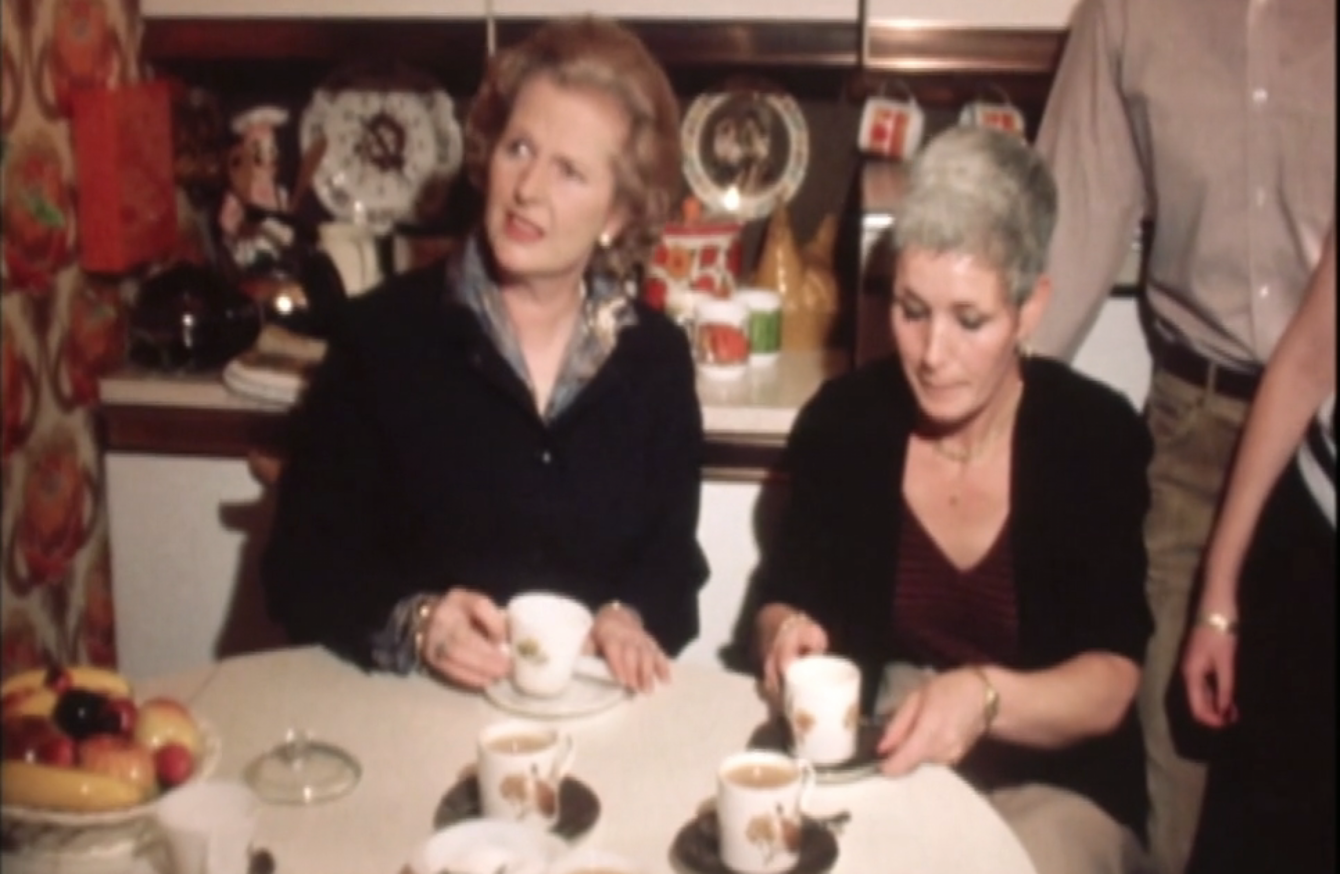 A scheme introduced by Margaret Thatcher in the UK brought through a mass privatisation to social housing.
Image: Velvet Joy Productions
A scheme introduced by Margaret Thatcher in the UK brought through a mass privatisation to social housing.
Image: Velvet Joy Productions
LAST WEEK, HOUSING Minister Eoghan Murphy told reporters after an emergency housing summit that the government would provide extra social housing next year.
"People will ask if this is enough," he said. "It is not enough. More will come."
As Ireland struggles with its own housing crisis, a new documentary on a very similar crisis in the UK is being screened in the Irish Film Institute this week, with a panel of Irish experts discussing the lessons we can learn from the example overseas.
In the UK in 1980, 42% of the population lived in council housing. In 2017, less than 8% of the population does so.
A rent to buy scheme allowed tenants to purchase their council home at a discount, beginning in the 1980s. Now, 40% of ex-council house flats sold under this scheme are rented out more expensively by private landlords.
The documentary details the neglect, demolition and regeneration of these estates over the past 30 years.

Source: Velvet Joy Productions/Vimeo
But what can Ireland learn from Britain's example?
Eoin O'Mahony, teaching fellow at the UCD School of Geography, told TheJournal.ie that this documentary has "lots of echoes" in Ireland.
"There was this Thatcherite idea in the UK in the 1980s, about everyone ruling their own roost," he said. "An Englishman's home is his castle and that kind of thing.
Councils in Britain were starved of funding in the 90s and 00s. They were basically forced to partner with private companies. These companies would build houses and give a percentage to the council. This cleansed areas of certain populations, and pushed them out. That's what happening here in Dublin.
O'Mahony cited the example of O'Devaney Gardens, close to the Phoenix Park in Dublin 7, which has been earmarked for regeneration.
At least half of the 500+ new homes on the site will be private housing, with 30% set to be given for social housing.
"This is a pattern," he said. "There are cases where the land gets sold off under the promise of regeneration, and it ends up being more private than public."
While Ireland's history of social housing does not bear a large number of similarities with the UK, O'Mahony said that the way that areas are being regenerated in Ireland is similar to the way councils in Britain went about building homes in the past couple of decades.
"There wouldn't have been a mass programme of privatisation the way there was in Britain," he said. "But there are places now being 'regenerated' where the people who need social housing are being pushed out.
People are being thrown to the wind, or put on housing lists. This is policy put in place. This government is choosing not to push certain buttons for certain reasons.
The problem of a lack of social housing has been well flagged, with Peter McVerry Trust CEO Pat Doyle commenting just a couple of weeks ago that "increased provision of affordable and social housing is the only way to deal with the current homelessness crisis in an effective and sustainable way".
As this FactCheck from TheJournal.ie pointed out, the State built 6,900 social houses in 1985, but only 500 in 2015. This comes at a time when there are over 100,000 people on local authority housing lists.
However, as there are a number of ways that social housing can be "provided", building is not the only way these homes can be delivered, with the government saying it oversaw the provision of 13,000 social housing units in that year.
The government did, in its Rebuilding Ireland initiative – which Minister Murphy has said is being reexamined – say that 47,000 new social housing units would be provided by 2020.
For O'Mahony, however, last week's measures outlined by Murphy after the housing summit did not fully address the need for more social housing.
Minister Murphy is hearing from all the organisations that we need more social housing. If the government went to international markets, we could easily borrow at low-interest rates. If Ireland has proven anything in the few years, it's that we're willing to pay back the billions we owe. No one would bat an eyelid at a few billion if it fixed this crisis.
Dispossession: The Great Housing Swindle and panel discussion takes place at 6.30pm this Monday 18 September in the IFI in Dublin's Temple Bar.