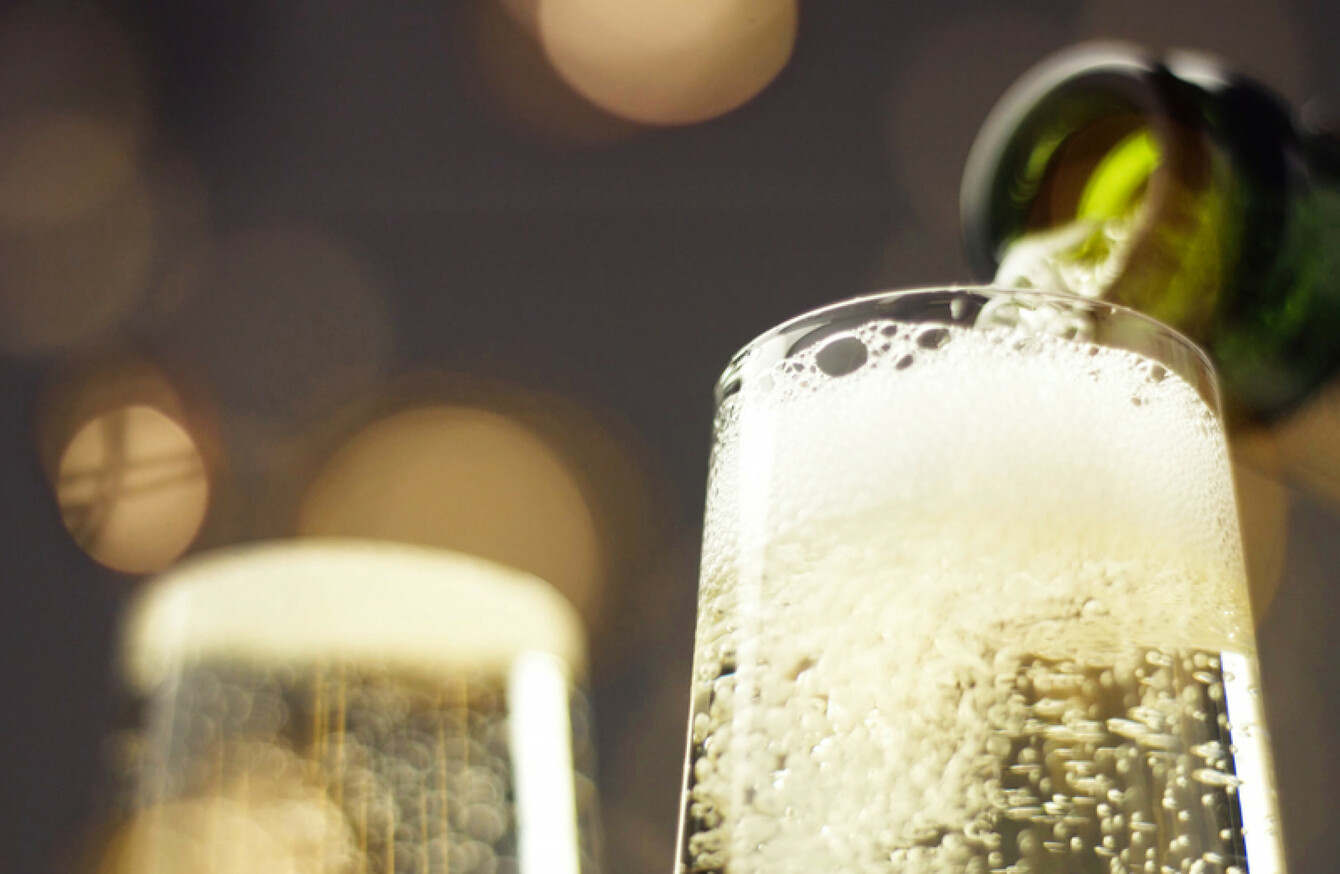 Image: Shutterstock/Rudo film
Image: Shutterstock/Rudo film
THE LATEST FIGURES released by the Central Statistics Office has shown a pattern in Ireland's economic development through the decline and increase in popularity of goods such as Champagne and sparkling wine.
Looking at the import of sparkling wine, in particular, the CSO's data has chronicled Ireland's drinking habits through the economic crash and recovery.
In 2003, imports of sparkling wine came to €19.3 million, they then fluctuated from 2004 onwards, reaching a peak of €28.9 million in 2008. 
By 2009, sparkling wine imports decreased significantly to €14.5 million, half of their 2008 value. Since then they have fluctuated but have steadily risen since 2014, with imports of €20.1 million last year. 
Ireland's economic recovery can also be tracked by the CSO's data on some selected goods of interest which were included and dropped as part of the consumer price index (CPI) in the years from 2001 to 2016.
The variety of food and beverages in the CPI are a reflection of the demand for certain goods and changing tastes and preferences.
From the data provided by the CSO, we can see that Champagne was included in 2006, removed in 2011 and returned in 2016. 
With the downturn in the economy, people cut back on products such as melons, tinned spaghetti and lager, while the popularity of cans of stout increased.  
By 2016, as the economy improved, products like melons, sweet potatoes, craft beers and wine were all back in popularity.
Avocados were included in the CPI for the first time in 2016.