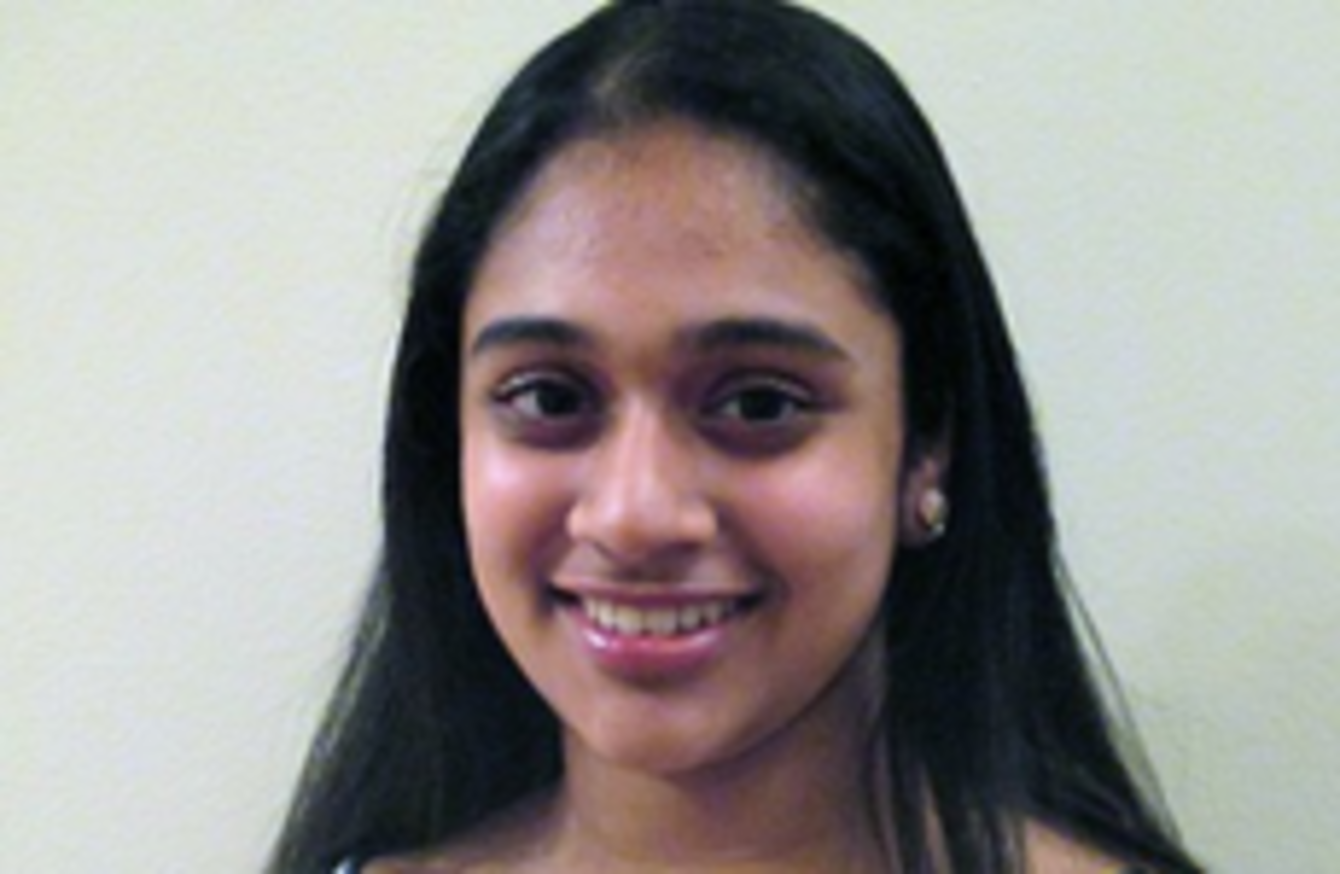 Image: Google
Image: Google
TRISHA PRABHU, A 13-year-old from Chicago, won a spot as one of Google's 15 global Science Fair finalists for her project about stopping cyberbullying by making teens and tweens think before posting hurtful comments.
The science behind Prabhu's idea is simple: Teens are impulsive and more likely to post hurtful messages without pausing to think about the consequences because of their brain structure.
The prefrontal cortex — the part of the brain responsible for self-control that helps people think before acting — isn't fully developed until age 25. Her theory is that if those aged between 12 and 18 are forced to take a moment of reflection before posting a mean comment, they won't do it.
She created a system called Rethink to test her hypothesis that prompted students who said they would post a mean comment to think about how it might affect its target before posting it. Turns out, in 93.43% of her 533 trials, the student decided not to post the comment.
Now that she has proved her hypothesis, Prabhu wants to create a real product that could work with social media sites and apps that would filter messages that were potentially mean or hurtful, and alert senders to take an extra second to think before posting.
"I am looking forward to a future where we have conquered cyber-bullying!" she writes in her project's description.
Impressed by Trisha? Read her biography:
My name is Trisha Prabhu, I'm 13 years old and a 8th grader at Scullen Middle School, Naperville, IL. At age 6, I was introduced to a book, which discusses dangers that global warming poses to Earth. I became fascinated with the science behind the issue, spending weeks creating designs for a car that would run on wind and water. I've yet to realise that dream, but it'll happen-I'm determined.
"I am fascinated by behavioral sciences specifically psychology, psychobiology and cognitive science. Last year, as part of our District's science fair, I worked on a Software product design to prevent distracted driving after my aunt was killed in a road accident.
This year, I became passionate to prevent cyber-bullying knowing(from research) that it is negatively affecting many young adolescents. Using my science and technology skills, I am determined to find an effective long-term solution that would help prevent cyberbullying.
"My love for technology innovation has helped me present winning product ideas in front of investors at an entrepreneurial hub in Chicago. I'm fascinated by the concept of Evolution and Charles Darwin's quest to discover it. I also admire Louis Pasteur (I love cold milk).
I want to major in neuroscience, then spend my life unraveling the secrets of the brain. Winning, for me, means more than just prizes (although they sound awesome). It'll validate my innovative approach and provide an opportunity for me to turn my scientific understanding into a reality that will help millions around the world.
Oh, and she's also published a number of books.
Prabhu is just one of 18 incredibly intelligent teenagers who made it to this year's finals. Google will announced the top project in September, and the winner gets a 10-day trip to the Galapagos Islands, a visit to the Virgin Galactic Spaceport, and $50,000 in scholarship funding.