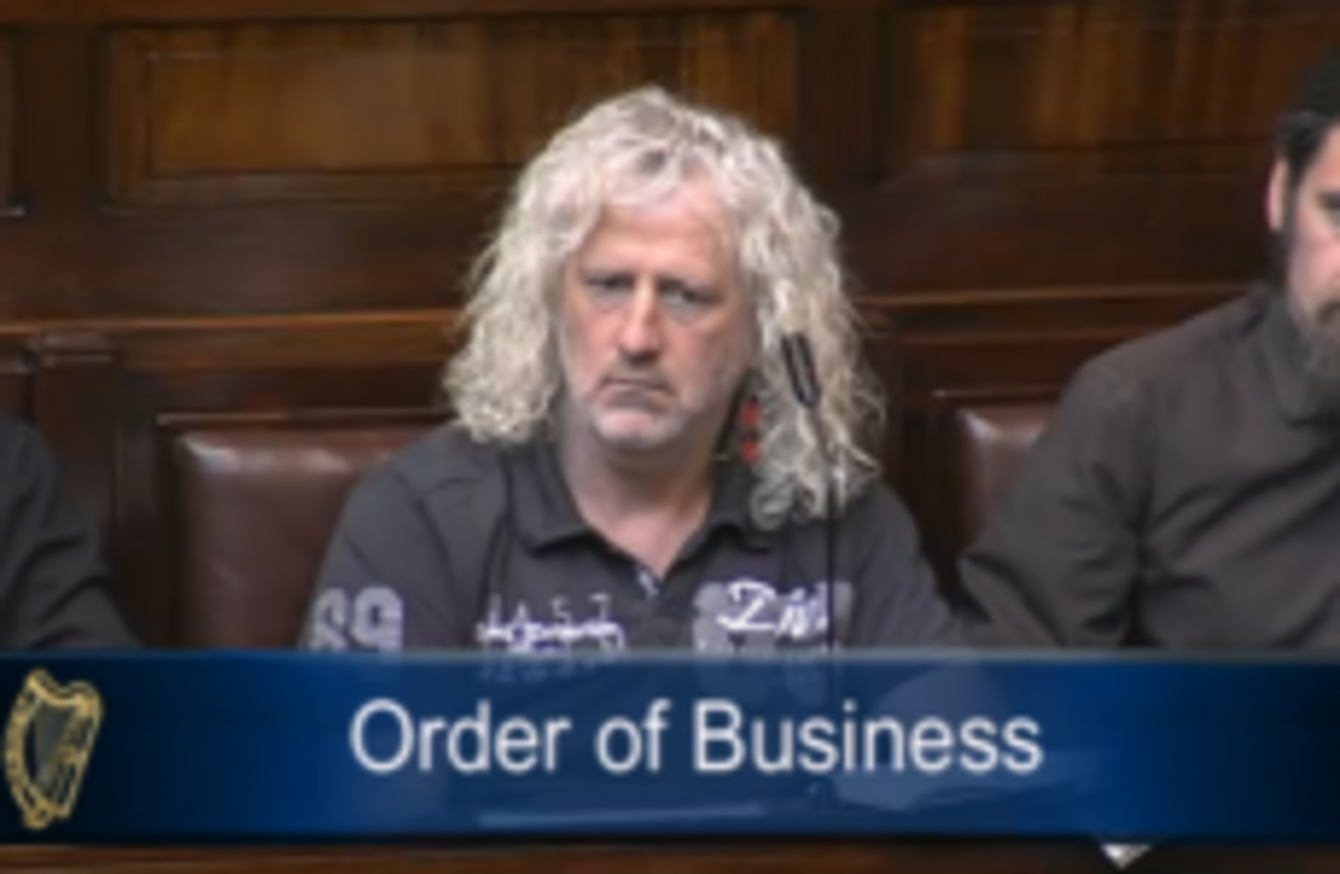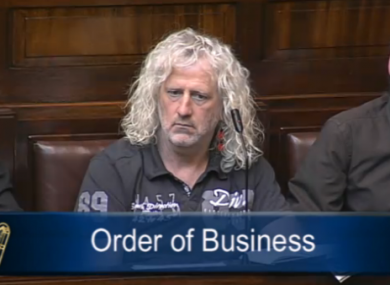 Updated, 11:50
THE DÁIL was suspended this morning after a prolonged disagreement between the Ceann Comhairle, Seán Barrett, and Fianna Fáil leader Micheál Martin on whether the tax affairs of Mick Wallace can be discussed in the House.
The pair clashed over various parts of the Dáil's standing orders, with Martin claiming there was no reason why the Dáil could not discuss the matter being debated widely in the public and media.
The Fianna Fáil leader claimed that under Standing Order 57, members retained the right to debate any matter – including matters which were still subject to court proceedings – provided that members seek to avoid any comments which prejudiced proceedings.
"I'm wondering why legal issues are being invoked here," Martin said, reading the rule in question: "A member shall not be prevented from raising in the Dáil any matter of general public importance, even where court proceedings have been initiated".
Barrett told him that he had ruled Wallace's request to make a personal statement out of order, under the provisions of Standing Order 44 which require statements to be strictly personal and not to permit a debate afterward.
"I've already dealt with this matter," he advised. "I did what I did in the members of this house… I make no apologise for adhering to Standing Orders."
"There's no point coming in here and making me look like I was questioned about being the bad boy," Barrett said, telling Martin he was not entitled to discuss the matter any further.
The Ceann Comhairle then accused Martin of "trying to make politics" and advised him to not make comments on "something you know nothing about".
"I ask you to reflect on what you just said," he insisted, saying no more discussion could proceed before the Committee on Members' Interests met to discuss Wallace's affairs later in the day.
After Martin refused to let the matter lie, Barrett suspended the sitting for five minutes. When it resumed, he commented:
All I want to say is, I dealt with the request under Standing Order 44, full stop. If anyone wishes to ask the government for time, that's their business.
In later discussions on the Order of Business, Wallace asked if a request under Standing Order 57 would be facilitated,and was advised he should request time from the government itself.
"I don't deprive anybody of the right to speak in this House," Barrett replied. "That's what you were elected for. But it has to be done in accordance with Standing Orders."
Taoiseach Enda Kenny said the government would consider the response of the Committee on Members' Interests, which will meet to discuss Wallace's affairs at noon today, and would decide on whether to provide speaking time as soon as possible after the committee had reached a decision.