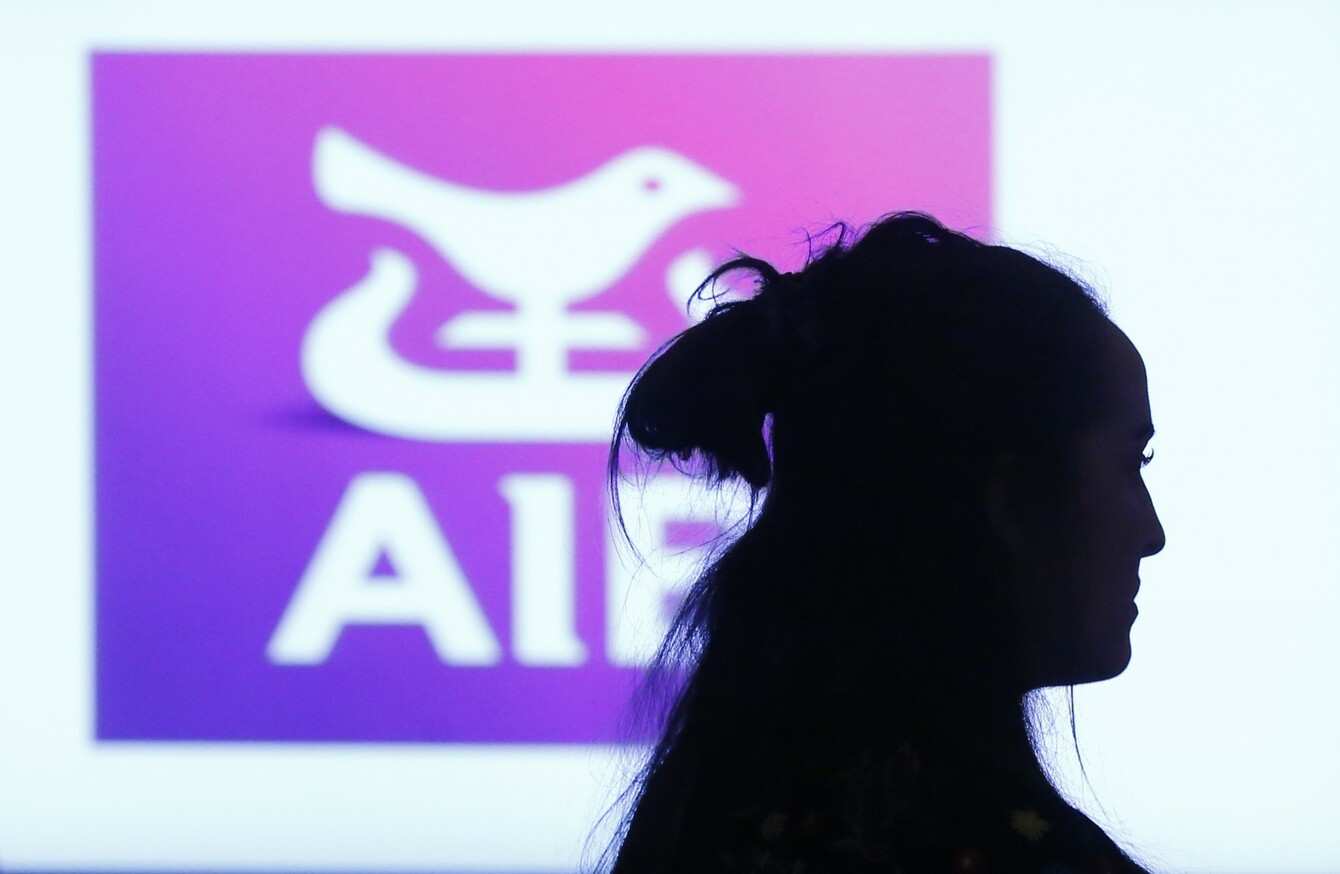 Image: RollingNews.ie
Image: RollingNews.ie
DÁIL ÉIREANN HAS voted to postpone the sale of its stake in AIB this afternoon after government TDs forgot to vote.
The motion to prevent the sale of 25% of AIB was proposed by Labour, and gave rise to a polarising debate about what to do with the government's 99% shares.
But, as campaigns for the Fine Gael leadership get underway today, it seems the government forgot all about it.
"Remarkable way for it to happen…" Labour leader Brendan Howlin said on Twitter.
"…with government TDs forgetting to take their own side, but the Labour motion delaying the sale of AIB shares has passed."
"Dáil passes motion not to sell AIB until fiscal rules are renegotiated. Government forgets to call vote [as it was] distracted by the leadership race," said Sinn Féin's finance spokesperson Pearse Doherty.
But a spokesman for the Department of Finance told Fora.ie the sale was still expected to go ahead when market conditions were suitable.
The government maintains the option of ignoring the vote and going ahead with the sale, as planned.
Finance minister Michael Noonan, who announced his retirement today amid a spate of Fine Gael announcements, said previously that the government should have the opportunity "to sell some of the State's shareholding in AIB during 2017 or indeed early 2018″.
"Such a sale is provided for in the Programme for a Partnership Government and the ultimate decision will be subject to a range of factors including prevailing market conditions but the overriding consideration will be whether any transaction is likely to maximise the return for the State."
But Labour wanted assurances sought to ensure that the money would be used to pay for new homes, schools and hospitals.
In an article over the weekend, Howlin said that the sale would "reduce our debt-GDP ratio by just 1%".
He said that the estimated €3 billion that the government would get from the sale of the shares must be kept in AIB "until such time as we know we can use it".
What is remarkable is that having lost the election on their plans for the economy, Fine Gael are now presiding over a single party government in the economic area.
"Ministers Noonan and Donohoe may be pleasant men, but at their core they are old school Fine Gael."
Updated at 4.15pm to include a statement from a Department spokesperson.