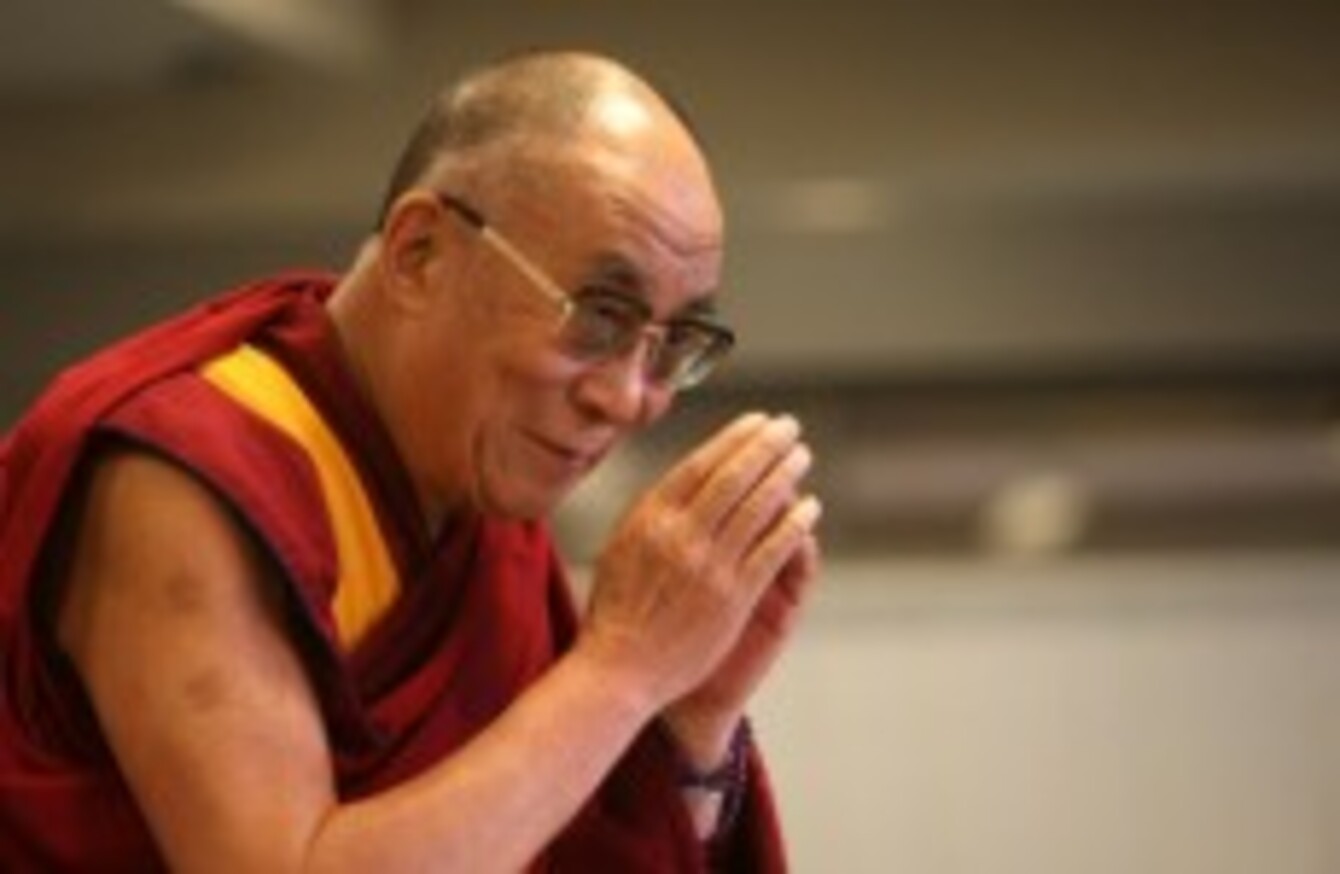 THE DALAI LAMA is to visit Ireland next year to take part in a series of events being planned by three Irish-based NGOs, the Irish Times reports.
In a statement released today, the organisers of the visit say it coming an important time when Ireland is looking at questions of identity, peace and progress.
The exiled Tibetan leader will take part in events organised by Children in Crossfire, Afri, and SpunOut.ie.
The announcement comes just days before UTV screens a documentary about Children in Crossfire founder, Richard Moore, who the Dalai Lama calls 'His Hero'.
Moore was blinded at the age of 10 by a rubber bullet in his native Derry and has since become a leading international advocate for the rights of children suffering from poverty.
Richard Moore and Charles Innis the British Soldier who blinded him, as they travel to India for a personal meeting with the Dalai Lama and charts their journey to forgiveness and friendship.
The Dalai Lama made three separate visits to Northern Ireland, in 2000, 2005 and 2007. He visited the Republic on 11 October 1973.
He also visited the Republic in 1991 to informally meet then-president Mary Robinson.
The documentary The Dalai Lama's Hero will be screened on UTV, Sunday October 24th at 10.15pm.