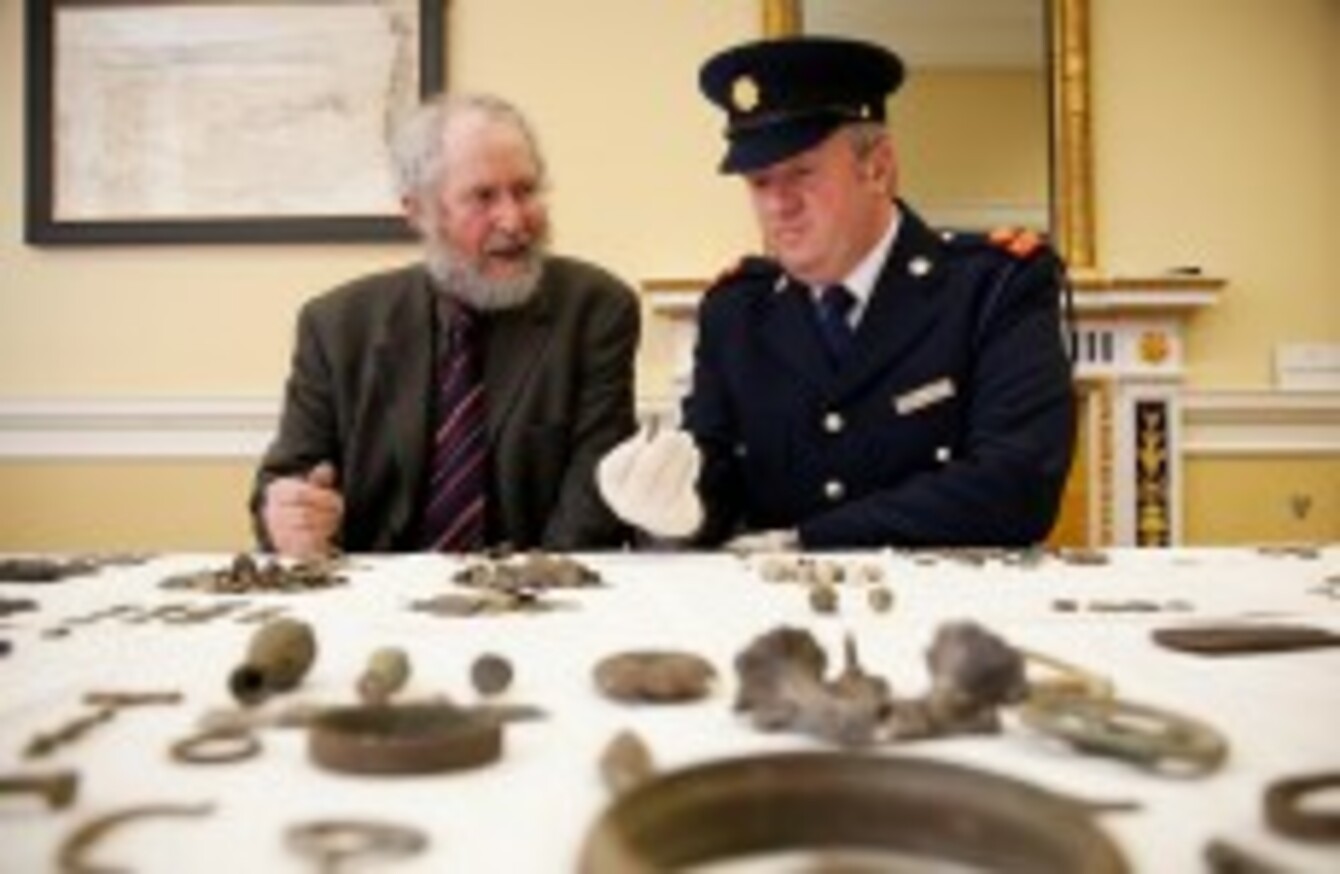 Image: The National Museum of Ireland
Image: The National Museum of Ireland
A TREASURE HUNTER'S loot of 899 artefacts have been handed back to the National Museum of Ireland after being tracked down in England.
The man, who died last May, operated in the Co. Tipperary area and worked closely with another man in the UK.
The antiquities came to light following a tip-off from the British Museum to the National Museum of Ireland that an important hoard of medieval silver coins from Ireland had been exported illegally to Britain.
Some objects were recovered by police in the UK, while the remaining objects were recovered in Ireland by the Garda Art and Antiques Unit.
Seamus Lynam, acting director of the National Museum of Ireland said the recovery shows there is a continuing threat to the portable archaeological heritage of Ireland by metal detectorists: "Many items similar to those recovered have been offered for sale in recent times over the internet and are the subject of on-going investigations. "
Some of the items recovered include:
28 medieval hammered silver coins covering the reigns of Edward I- III (1272-1377)
Three 'gun money' coins of James II, and a flat copper axe dating to the Early Bronze Age, between 2,500 – 2,000 BC
29 medieval silver coins including coins of King John (1199–1216), Henry III (1216–1272), Edward I (1272–1307), Edward III (1327–1377), Henry VIII (1509–1547), Queen Mary (1553–1554), Phillip and Mary (1554–1558) and Elizabeth I (1558–1603)
14 gun-money coins of James II and copper coins of William and Mary, William III and of George I, II, III & IV.
A bronze looped-socketed spearhead in the collection dates to the Bronze Age between 1,400 – 900 BC.
A decorative mount with settings of yellow enamel which is of Early Medieval date and may represent a belt fitting or perhaps a mount from an item of ecclesiastical metalwork.
325 metal buttons dating from the 17th century to the 19th century.
There is also a collection of bullets and musket balls.
A great deal of work is now needed to document the findings, but the full potential of the collection may never be realised because of the absence of where the objects were found.
(All images from the National Museum of Ireland)