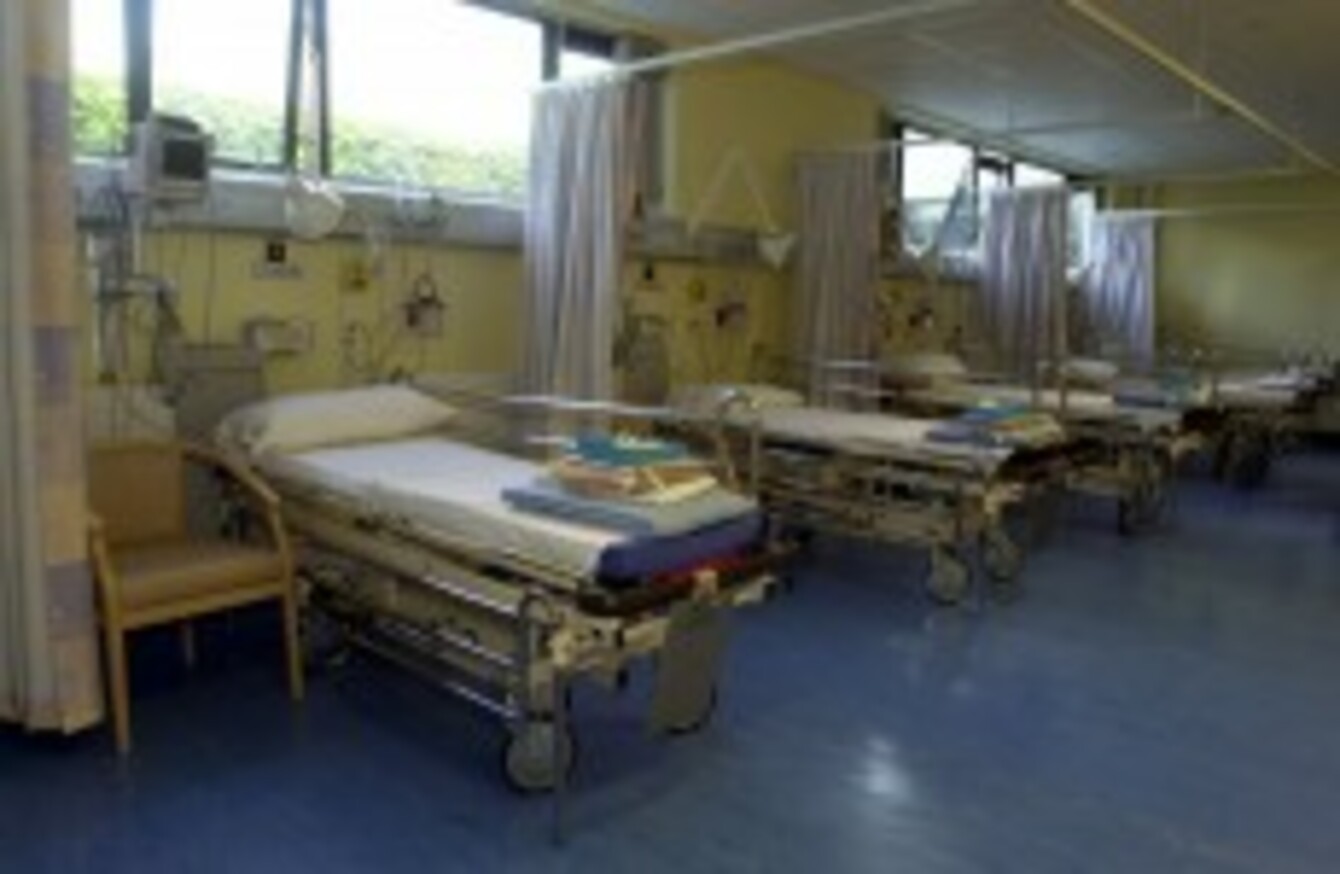 Image: Eamonn Farrell/Photocall Ireland
Image: Eamonn Farrell/Photocall Ireland
A REPRESENTATIVE GROUP for carers has said that patients who are no longer being treated but are still in hospital beds are costing the taxpayer over half a million euro a night.
Figures obtained by Home and Community Care Ireland (HCCI) show that 685 patients are in beds across the country despite acute care having ended.
The figures were carried in an EPS Consulting report carried out for HCCI which found that the HSE could save €2 billion over the next nine years if outsourcing and competitive tendering were brought in as government policy.
Around 90 per cent of these patients are elderly people who have not had alternative arrangements put in place, the group says.
With the HSE estimating the cost of keeping a person in hospital overnight as between €800 and €900, the these beds would cost the taxpayer at least €540,000 a night.
The delays, HCCI says, are due to people awaiting approval for nursing home care, home help or rehab facilities and equipment.
Michael Harty, the chair of HCCI says that the numbers show a lack of a coherent policy on elder care.
"The most recent delayed discharge figures demonstrate once again the cost of the Government's refusal to provide a sustainable, joined up approach to elder care.
This inefficient system is costing the exchequer millions each year, and directly contradicts stated Government policy of helping people to remain in their homes for as long as possible.