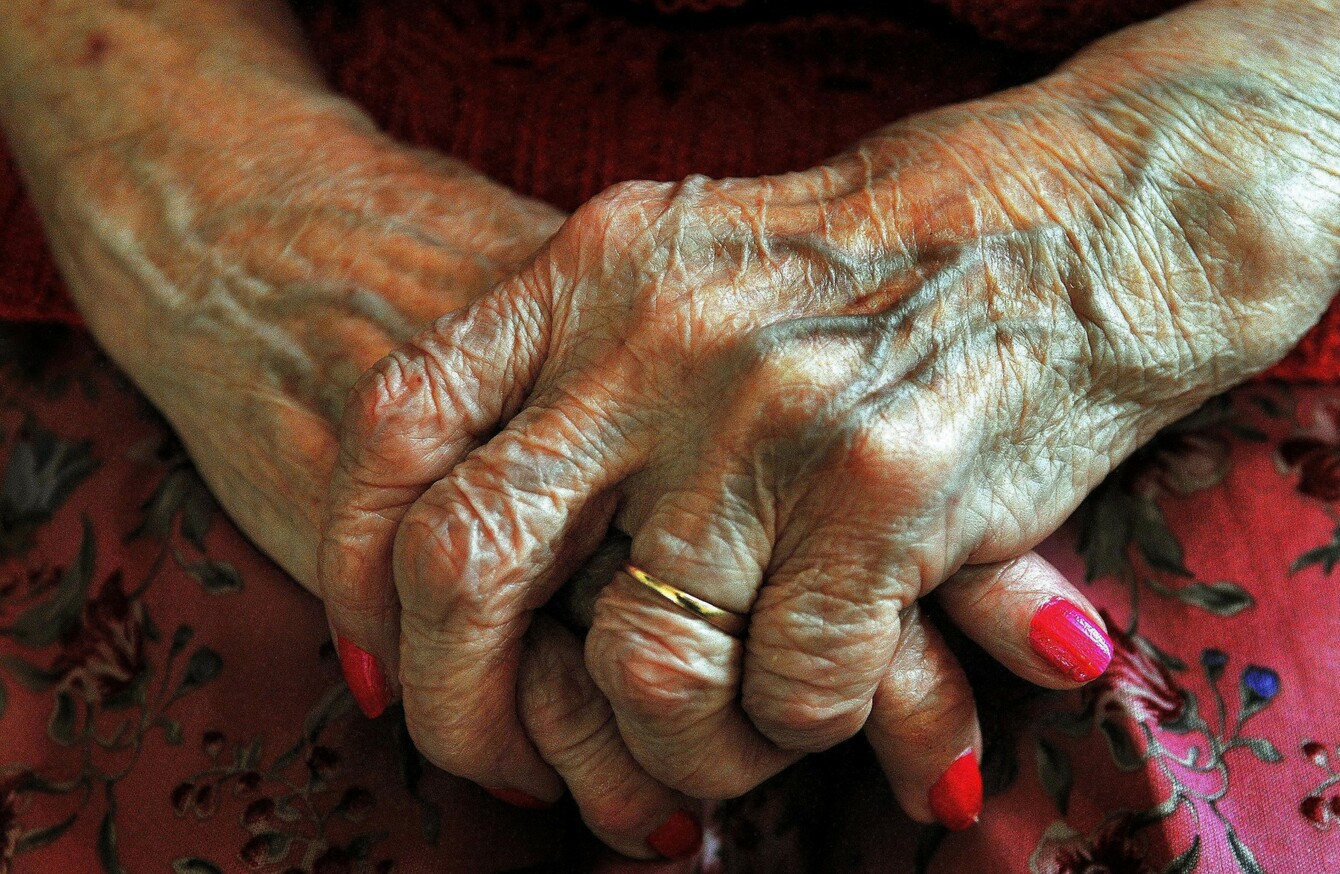 Image: PA Wire/PA Images
Image: PA Wire/PA Images
THERE HAVE BEEN calls for Ireland to set up a national dementia registry as an important next step in the fight against dementia.
According to statistics from the CSO more than 2,150 people died from dementia last year, up from 813 in 2007.
The Alzheimer Society of Ireland says that the number of deaths due to dementia has risen by 165% over the past decade, but that there has been better recording of deaths caused by the condition in recent years.
A registry of dementia patients is currently in effect in Sweden and in some regions of Spain, Denmark and the USA, which collect varying amount of data on patients.
Sweden, for example, gathers comprehensive data from GPs, hospitals, and memory clinics, including diagnosis, pharmacological and non-pharmcalogical treatment and support, as well as demographics data. Follow-up data is collected on dementia patients every year.
Currently there are approximately 55,000 people living with dementia in Ireland with around 4,000 people a year developing some form of dementia. These figures are set to increase in line with the ageing population, according to the ASI.
Data
Dr Emer Begley, policy and research manager with the ASI, told TheJournal.ie: "I don't think we have enough data on dementia in Ireland. We are depending on estimates on the number of people with dementia."
"There is a danger of implementing policy in a vacuum and a dementia registry will help with that," said Begley.
Part of the recommendations of the 2014 National Dementia Strategy was to develop better recording and coding practices for dementia.
Section 8 of the report acknowledges the need for better evidence in relation to dementia including improved estimates of prevalence, diagnostics rates, and clinical outcomes.
The ASI have also released a study on the feasibility of such a registry and its potential framework to collect information.
Begley said that such a registry can provide important data that would aid dementia patients through their journey and help with their treatment as well as aid with future research.
Patient registries can inform clinical and policy decision-making and facilitate health policy and research.  Registries enable the trends and course of a condition to be observed, to identify differences and inequities in service provision and service use, to assess the efficacy of clinical outcomes, to explore the impact of the disease, treatment and care plans and other patient-reported outcomes.
It is vital that this is progressed as a matter of urgency if we are to live up to the central tenet of the National Dementia Strategy which is "to improve dementia care so that people with dementia can live well for as long as possible, can ultimately die with comfort and dignity, and can have services and supports delivered in the best way possible."
 According to Begley, a dementia registry might be costly but it would represent a medium to long-term investment in the health services. "An issue [for the dementia registry] would be the constraints on health services. We would see that a registry will complement and develop services in the future," said Begley.