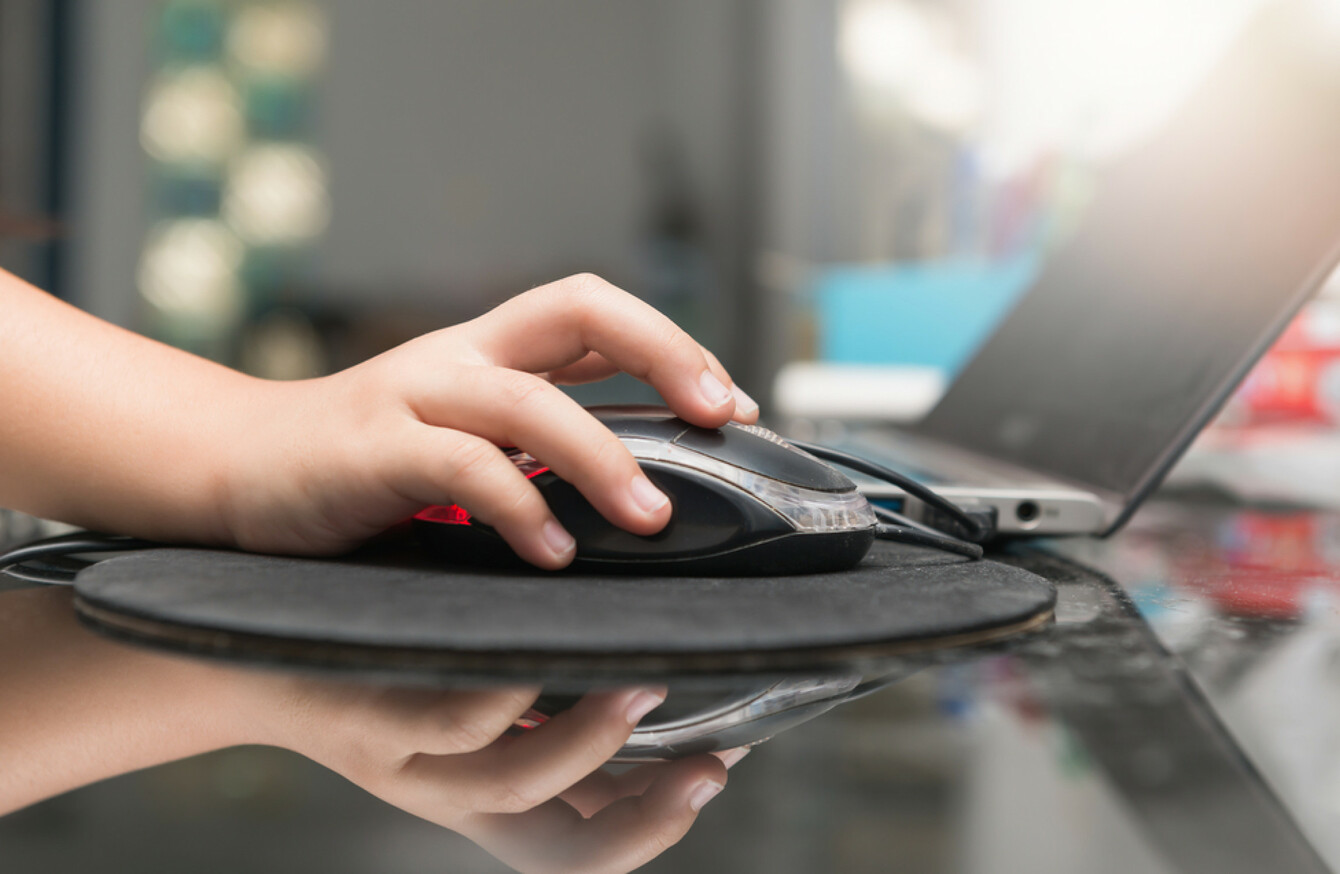 Image: Shutterstock
Image: Shutterstock
AN OIREACHTAS COMMITTEE has rejected a proposed amendment to new data protection legislation which would have set the digital age of consent at 16.
The digital age of consent relates to the collection of a person's data. The Data Protection Bill 2018, which is currently passing through the Oireachtas, proposes to set this age at 13.
This will mean websites have to secure parental consent before collecting the data of a child under 13, which would then potentially be used for targeted advertising.
Opposition parties had tabled an amendment to the bill to increase the digital age of consent from 13 to 16. Writing for TheJournal.ie this morning, Social Democrats TD Róisín Shortall said this was not about putting age restrictions on access to the internet or limiting young people's personal expression.
"The Social Democrats don't think it's right for the data of impressionable children and young teens to be used for these sorts of commercial marketing purposes," she said. She suggested both raising the age of consent and prohibiting the use of children's data for marketing purposes.
However the proposal was met with strong opposition today from children's rights advocates, including the Ombudsman for Children Dr Niall Muldoor. He said:
"In my view, providing for 13 years as the digital age of consent takes more appropriate account of young people's internet use and of the integral role that the online environment plays in their lives. It is also more in keeping with international children's rights standards.
"It represents a more proportionate approach to balancing the opportunities and risks that the online environment presents to children and, with that, to balancing children's rights in this environment."
A number of children's organisations had also spoken out against the proposal. At a press conference today, they said age verification systems currently in place are weak and many children are already lying about their ages to access websites.
They said raising the age to 16 would remove the burden off companies to implement more robust verification and child protection procedures and place it on children and their parents, who may not fully understand how the data will be used.
#Open journalism No news is bad news Support The Journal

Your contributions will help us continue to deliver the stories that are important to you

Support us now
Tanya Ward, Chief Executive of the Children's Rights Alliance welcomed the committee's rejection of the proposal to raise the age, commenting that she was pleased "common sense prevailed".
"Children's individual rights must be valued, and raising the age of consent to 16 will potentially undermine child protection measures and result in some services potentially being withdrawn," she said.
"There are many reasons why children's interests are best served by retaining the age at 13. We should be approaching this with a calm head. A number of amendments have also been tabled which strengthen children's protection online and we welcome these."
Grainia Long from the ISPCC said there may have been some confusion among lawmakers about what the digital age of consent actually means. This is not about the age a child can have a smartphone, for example, she explained.
"No one should confuse data protection and the need to ensure children's safety online with imposing unworkable restrictions on children's use of services. We welcome the huge interest in the issue of children's online safety in recent weeks. The defeat of this amendment is a positive sign that the voice of the child is being heard."