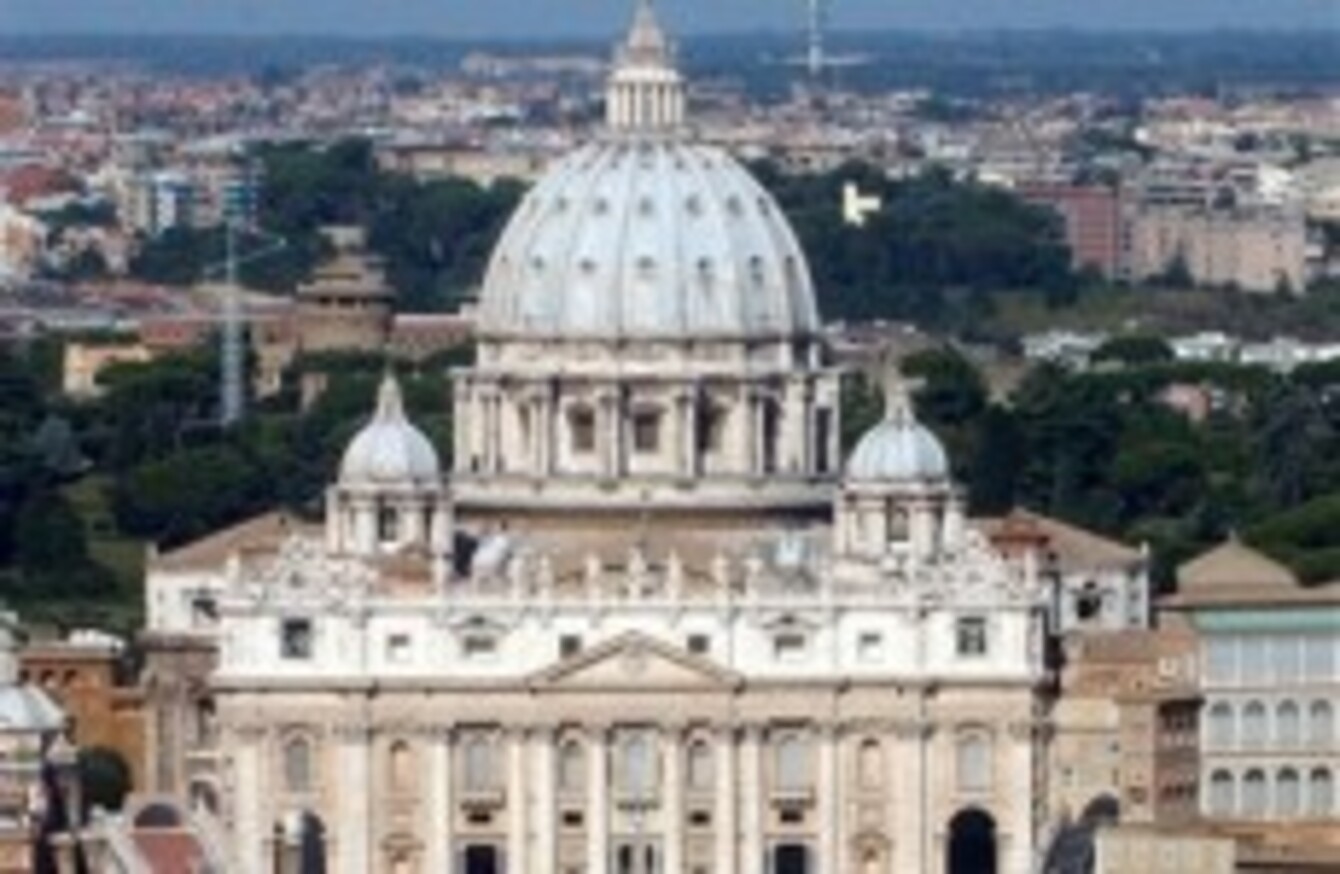 Image: AP Photo/Plinio Lepri
Image: AP Photo/Plinio Lepri
THE VATICAN HAS told bishops around the world that it is important to cooperate with police in reporting priests who rape and molest children.
It also said they should develop guidelines for preventing sex abuse by next May.
But the suggestions in the letter from the Congregation for the Doctrine of the Faith are vague and nonbinding and fall far short of recommending the tough US-style norms that bar a credibly-accused priest from ministry while his case is investigated.
The document marks the latest effort by the Vatican to show it's serious about rooting out priestly paedophiles and preventing abuse following the eruption on a global scale of the abuse scandal last year with thousands of victims coming forward.
But it was unlikely to impress advocates for victims who have long blamed the power of bishops bent on protecting the church and its priests for fueling the scandal. Without fear of punishment themselves, bishops frequently moved paedophile priests from parish to parish rather than reporting them to police or punishing them under church law.
"Bishops ignore and conceal child sex crimes because they can," said the main US victims' group Survivors' Network for Those Abused by Priests in a statement issued before the letter was released. "So any 'reform' that doesn't diminish bishops' power and discretion is virtually meaningless."
Critically, the letter reinforces bishops' authority in dealing with abuse cases. It says independent lay review boards that have been created in some countries to oversee the church's child protection policies "cannot substitute" for bishops' judgment and power.
Recently, such lay review committees in Ireland and the US have reported that some bishops "failed miserably" in following their own guidelines and had thwarted the boards' work by withholding information and by enacting legal hurdles that made ensuring compliance impossible.
In the letter, the Vatican told the bishops "it is important to cooperate" with civil law enforcement authorities and follow civil reporting requirements, though it doesn't make such reporting mandatory. The Vatican has said such a binding rule would be problematic for priests working in countries with repressive regimes.
The letter told the bishops' conferences to draft guidelines for preventing abuse and caring for victims and report them back to the Congregation by May 2012. It said bishops should be prepared to listen to victims, to create "safe environment" programs for minors and to better screen seminarians and ensure they receive proper training about celibacy and the damage done to victims of sex abuse.
It did not mention possible financial compensation for victims. The Vatican spokesman, the Rev Federico Lombardi, stressed that such measures are to be taken up on a case-by-case basis and that such a recommendation didn't belong in a general letter of guidance being issued by Rome.
The letter stresses that accused priests are presumed innocent until the contrary is proven.
That too is the case in the US norms, but they bar credibly accused priests from any public church work while claims against them are under investigation. The US norms, enacted after the abuse scandal exploded in Boston in 2002, says diocesan lay review boards help bishops oversee cases. Clergy found guilty are permanently barred from public ministry and, in some cases, ousted from the priesthood.
The guidance given to bishops in the letter falls far short of those recommendations: It merely reminds bishops that they are "always able to limit the exercise of the cleric's ministry until the accusations are clarified."
Last week, Ireland's National Board for Safeguarding Children, a church-appointed independent panel overseeing compliance with Ireland's guidelines, said it had been prevented from fulfilling its mandate to review diocesan responses to abuse cases by bishops' legal concerns about the priests' privacy.
On Friday, Amnesty International listed the Vatican in its annual report of global human rights abuses, citing revelations of clerical abuse around the world and the "enduring failure" of the church to address the crimes properly.
Amnesty said:
Such failures included not removing alleged perpetrators from their posts pending proper investigations, not co-operating with judicial authorities to bring them to justice and not ensuring proper reparation to victims.
- AP