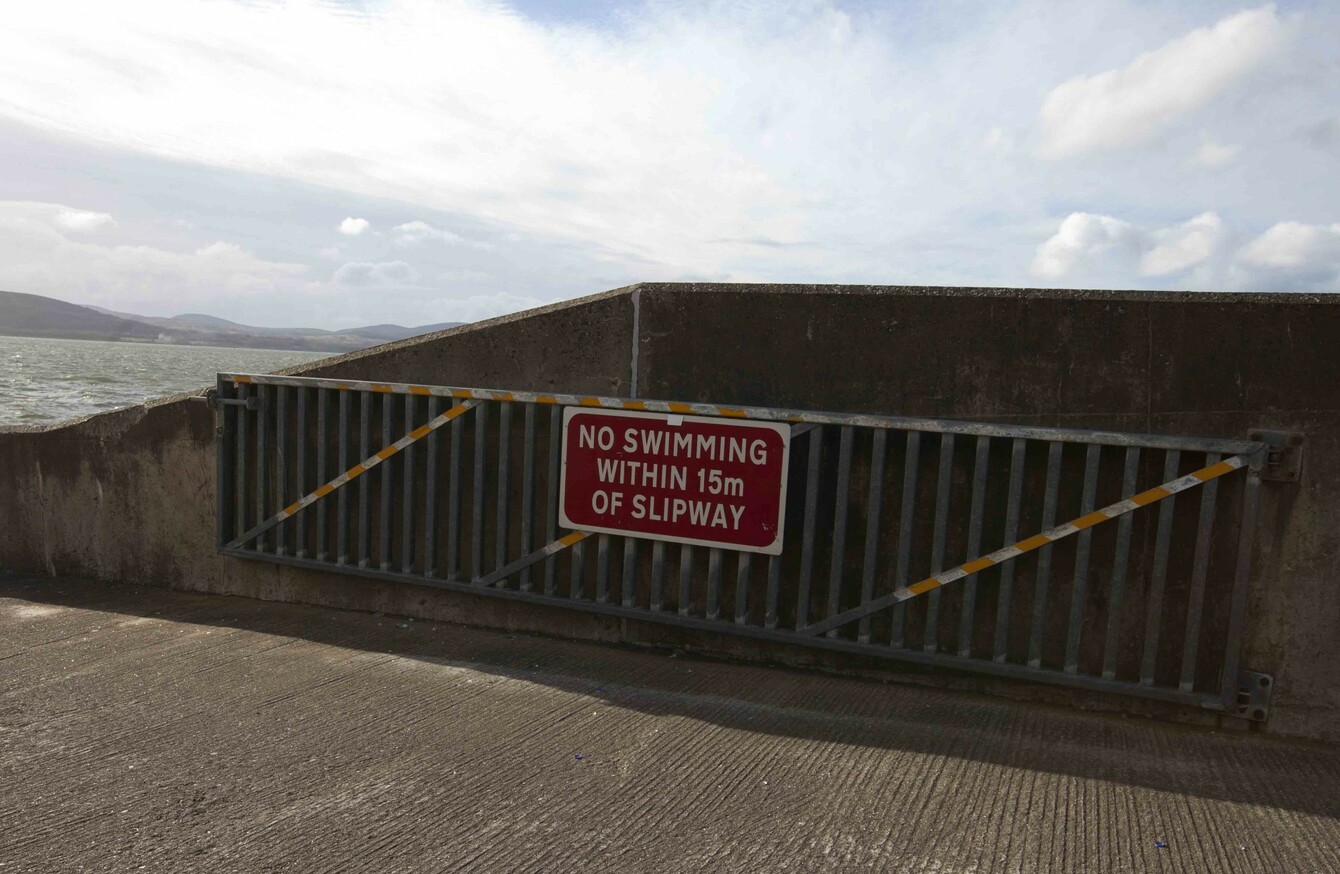 Image: Eamonn Farrell
Image: Eamonn Farrell
DONEGAL COUNTY COUNCIL is to begin its safety review of piers in early 2017, almost a year after the Buncrana tragedy.
It was confirmed in April of this year that the review would be taking place after five members of one family died in March when their car entered the water off a pier.
Yesterday, the Donegal Daily confirmed that the safety review will begin in January 2017.
In a statement to TheJournal.ie, Donegal County Council said that a marine engineering consultancy company has been appointed by the council to carry out the safety review.
It will review a total of 100 piers and harbours in Co Donegal.
"This work is now due to commence in early January 2017. Any remedial works recommended by this review will commence in the second quarter of 2017," said the council.
Ruth Daniels, Jodie Lee Daniels (14), Sean McGrotty, Mark McGrotty (12) and Evan McGrotty (8) died tragically when their jeep entered the water at the pier in Buncrana.
A four-month-old baby was the only survivor, after she was rescued by passer-by Davitt Walsh.
"It was terrible. I was out there. I was swimming. I didn't know how I was going to help or what was going to happen. The baby was handed to me. When it happened, the father looked at me and he had to make a decision. He could have saved himself because he was out of the car. But he went back into his family. I couldn't do nothing else. The car went down instantly," Walsh told reporter Tommy Gorman after the incident.