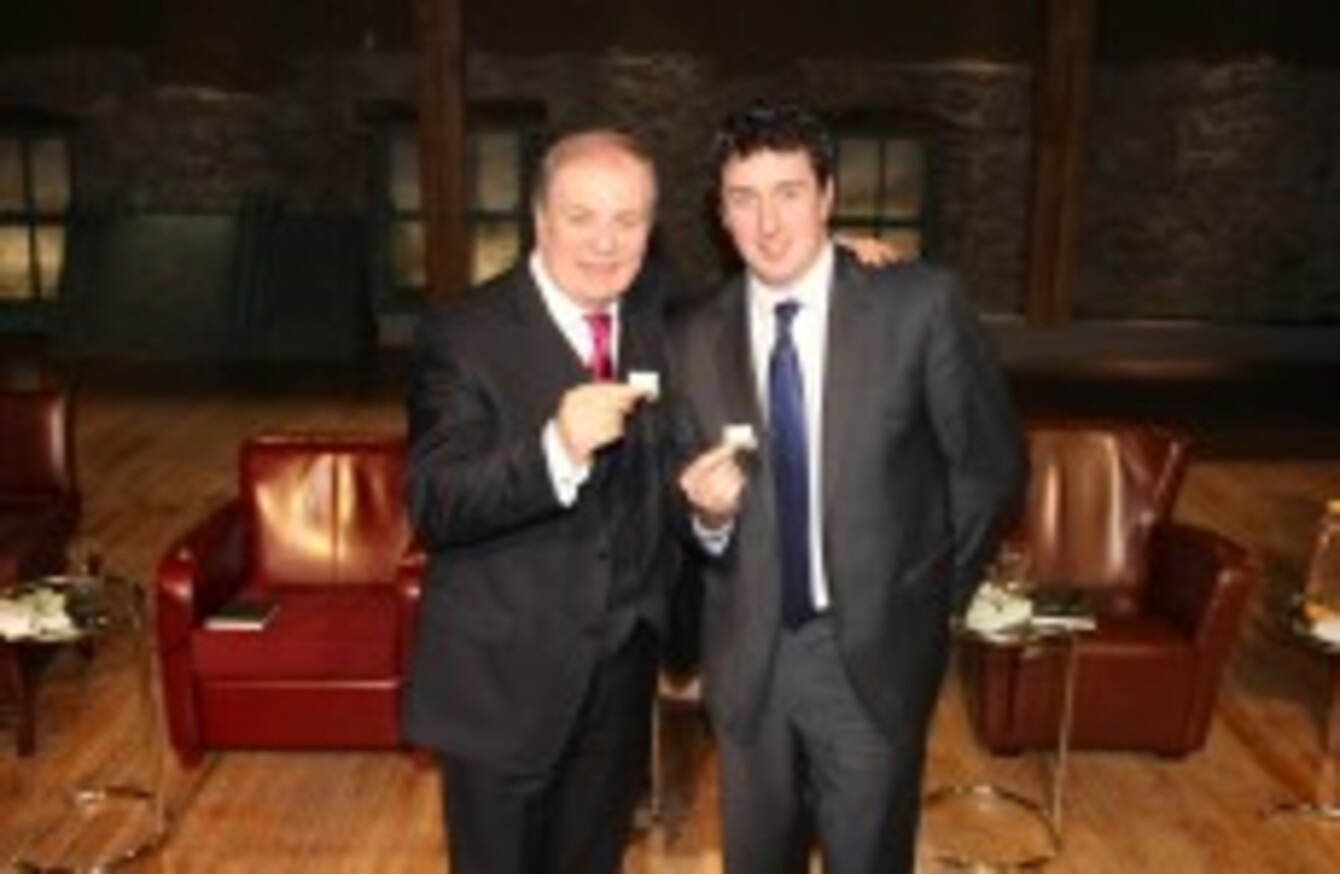 Gavin Duffy and Ray Shannon with the Trolkey
Gavin Duffy and Ray Shannon with the Trolkey
A MAN WHO pitched a universal trolley key on RTÉ's Dragons' Den has become embroiled in a row with his employers, who claim in an email that the product was developed on their premises while he was working for them.
Ray Shannon, who is employed by Waterford-based Kel-Tech International, appeared on Dragons' Den on 27 April.
He pitched his invention, Trolkey, a key that opens supermarket trolleys for free, with Gavin Duffy backing the inventor.
Following its appearance on Dragons' Den, Trolkey's online sales spiked.
However on 7 May, Shannon was suspended by the company for, it claims, breaching his employment contract. In a letter sent to Shannon, seen by TheJournal.ie, the company asks for a meeting with Shannon, "to investigate the matter in more detail". He has been suspended from Kel-Tech in what the company a "mere holding exercise" which is not disciplinary in nature.
Kel-Tech states, as he is an employee, the company can claim entitlement to Trolkey's intellectual property and future profits.
In the letter to Shannon, the company alleges that the product was "developed in the course of [Shannon's] employment with [Kel-Tech], using its resources and at its expense", adding that it was developed during working hours and using company property.
The letter adds that the Shannon's holding himself as the owner of the Trolkey is "manifestly untrue".
Dragons' Den investor Gavin Duffy claims that he "understands" that Shannon didn't work on the product during working hours but "at home, at weekends". He also claims that Shannon offered the Trolkey idea to Kel-Tech but that the company was not interested in developing it at the time.
Shannon has been asked to comment on the matter.
Kel-Tech could not be reached for comment.