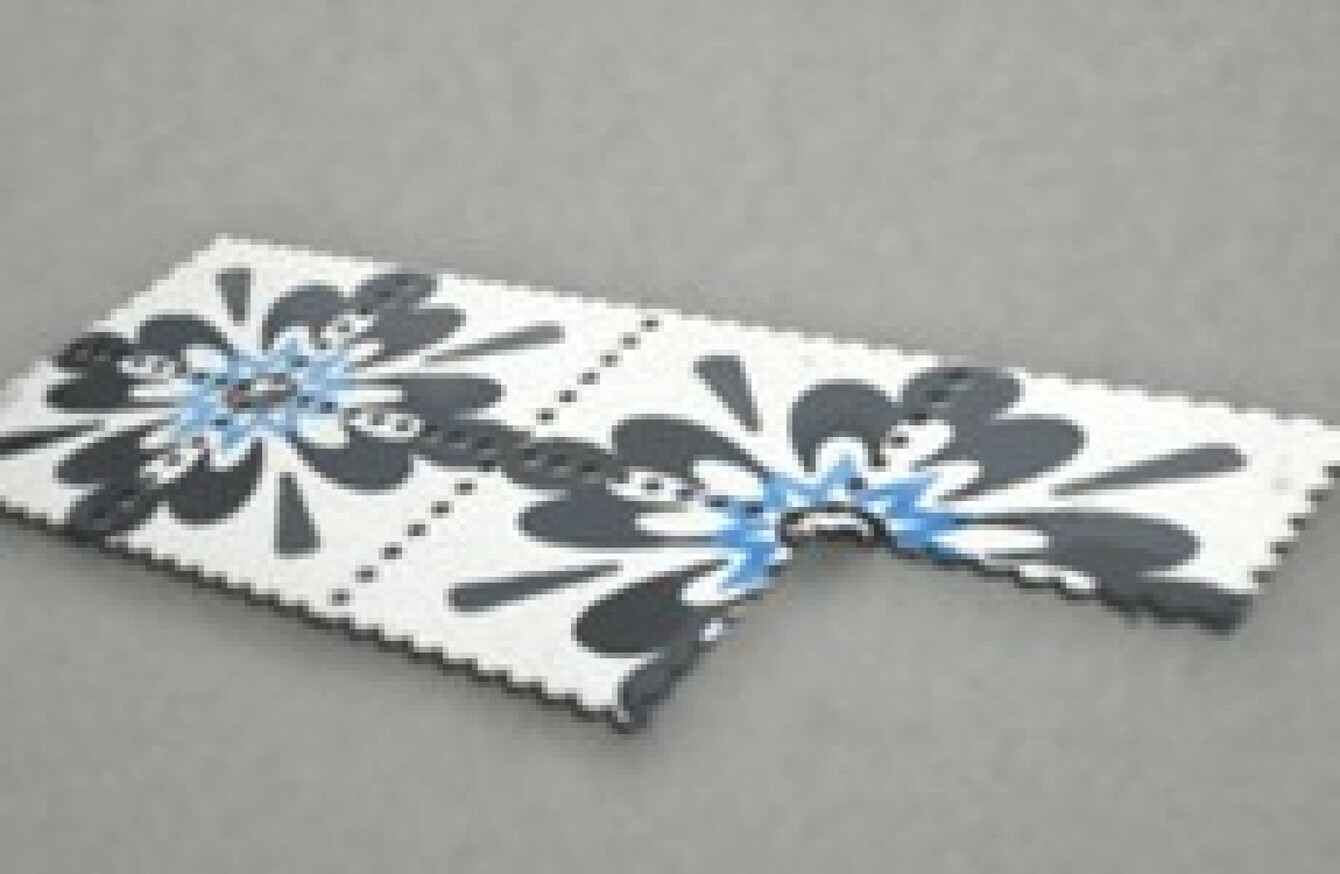 File photo of 25I-NBOMe seized in the United States. It is commonly sold on blotters like this.
Image: Shelby County Drug Enforcement Task Force
File photo of 25I-NBOMe seized in the United States. It is commonly sold on blotters like this.
Image: Shelby County Drug Enforcement Task Force
FIANNA FÁIL LEADER Micheál Martin has warned against "knee-jerk" reactions to drug laws following the death of teenager Alex Ryan at the weekend.

A report in this morning's Irish Independent quoted Health Minister Leo Varadkar as saying that drug testing facilities in nightclubs could be considered.
The potential move follows the Cork house party incident last week, which left one person dead and several hospitalised.
The idea would allow drug users have their drugs tested for potentially lethal ingredients and would require a change in legislation.
The Union of Students in Ireland is also advocating a campaign that encourages people to test their drugs if they decide to break the law by using them
The young man who died on Saturday is one of six people who were hospitalised after taking the psychoactive substance known as 25I-NBOMe.
The drug is not as common as other recreationally used drugs and the death demonstrated the dangers of potentially lethal substances being sold as something they are not.
But asked today about whether drug testing in nightclubs is one option, former health minister Martin was sceptical.
"Having come from a health background and testing and regulation and so on, there are enormous issues around that," he said.
I think politicians have to be careful of just giving on-the-spot reactions. I would consider that to be an on-the-spot reaction to meet an immediate need without really researching and considering the deeper implications.
"I think these are substances that in the ordinary run of life would never be allowed to be made, licenced to be made and to say that the State, in a quasi-way, goes in and attempts to sort of create a regime that would test. I think there is a huge difficulty with that."
Drugs Minister Aodhán Ó Riordáin recently stated that the 'just say no mantra' in relation to drugs has been proven not to work and he outlined his continued argument for the decriminalisation of drug users.
This approach is also advocated by groups such as Help Not Harm and Varadkar seemed to back the approach in Cork yesterday, saying that people "don't really know what they are taking."
Much as we may like to believe it, just telling people not to experiment in drugs has not proven ineffective for decades.
Today, however,  Martin warned today about a "growing tolerance" towards drugs.
"I think we have a responsibility to make sure that those who illicitly engage in this are hauled and dealt with before the criminal justice system," he said.
And in my view, there's been a growing tolerance of that kind of thing that is costing lives and damaging young people. And I think we are open to properly researched evidence based approaches, not knee-jerk reactions that may not be as well researched.
TheJournal.ie has requested further comment from the Department of Health on Varadkar's comments.
- With reporting by Christina Finn