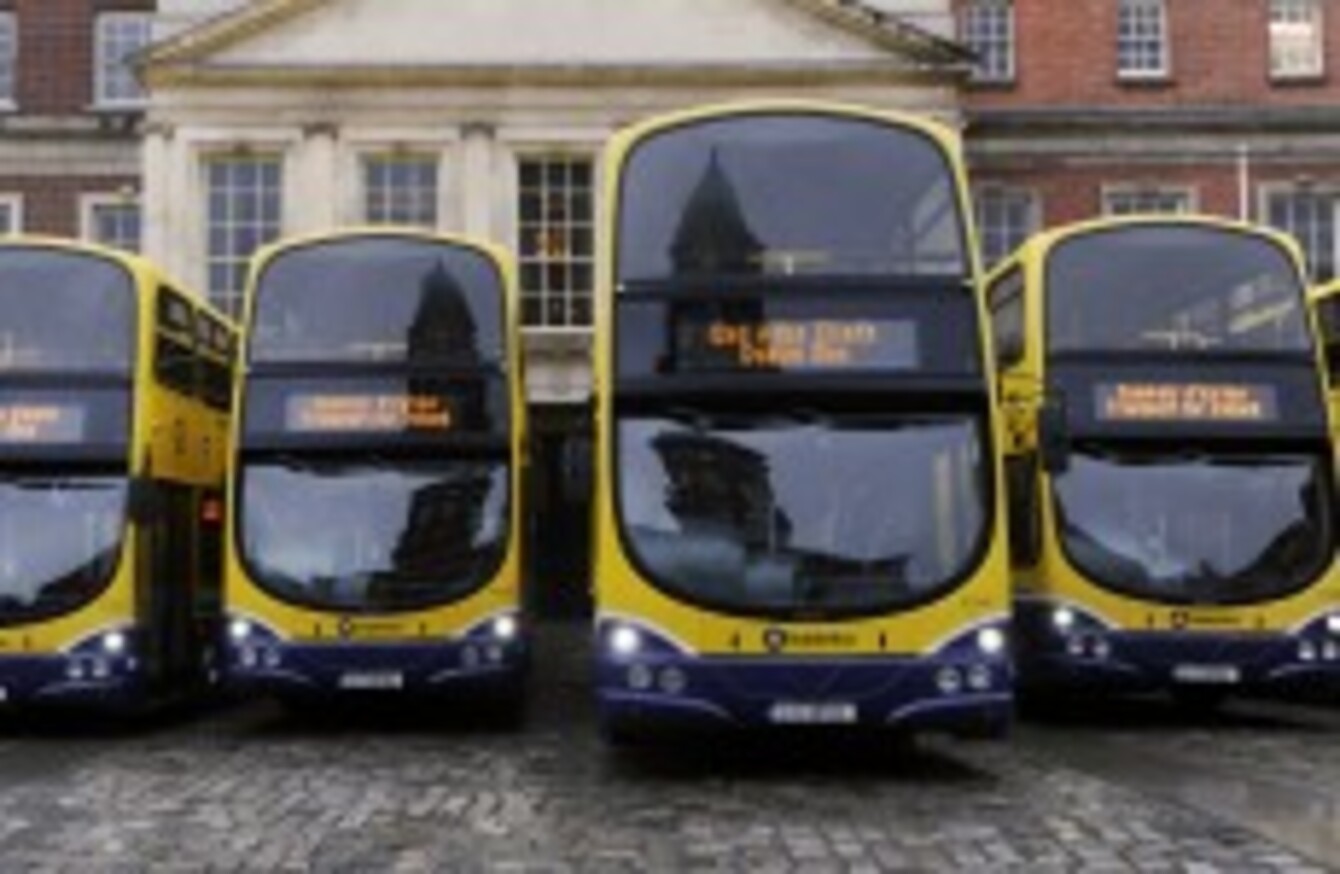 Image: Photocall Ireland
Image: Photocall Ireland
THOUSANDS OF PEOPLE in Dublin and surrounding counties face disruption today as Dublin Bus drivers go on strike in protest over cuts to overtime. It comes despite last-minute pleas from the Transport Minister and the company's CEO for union members not to walk off the job.
The dispute centres on planned cost-reduction measures being carried out by the semi-state company, which is seeking nearly €12 million in savings in the next year – of which €7.7 million will come directly from payroll.
Workers are being asked to accept reductions in rest day and overtime pay following recommendations from the Labour Court but members of the National Bus and Rail Union (NBRU) and SIPTU have rejected the proposals, saying they can't face any further cuts.
In letters to drivers distributed in depots across the city on Friday, Dublin Bus CEO Paddy Doherty said that the action would be harmful to the company's future:
[Striking will] cause serious inconvenience to our customers, damage the reputation of the company into the future and cause further financial loss at a time when our financial situation is critical.
Transport Minister Leo Varadkar said in a statement that public transport "should be run in the interests of the passengers who use it and the taxpayers who pay for it, and not in the interests of management or unions". He urged both sides to do everything possible to avert the disruption.
The strike began at midnight, and the company took the step yesterday afternoon of announcing that Saturday night Nitelink services would be cancelled as a result – inconveniencing thousands of music fans on their way back from the Oxegen festival.
Would-be customers are being told by the company to keep an eye on the Dublin Bus website and Twitter account for updates throughout the day.