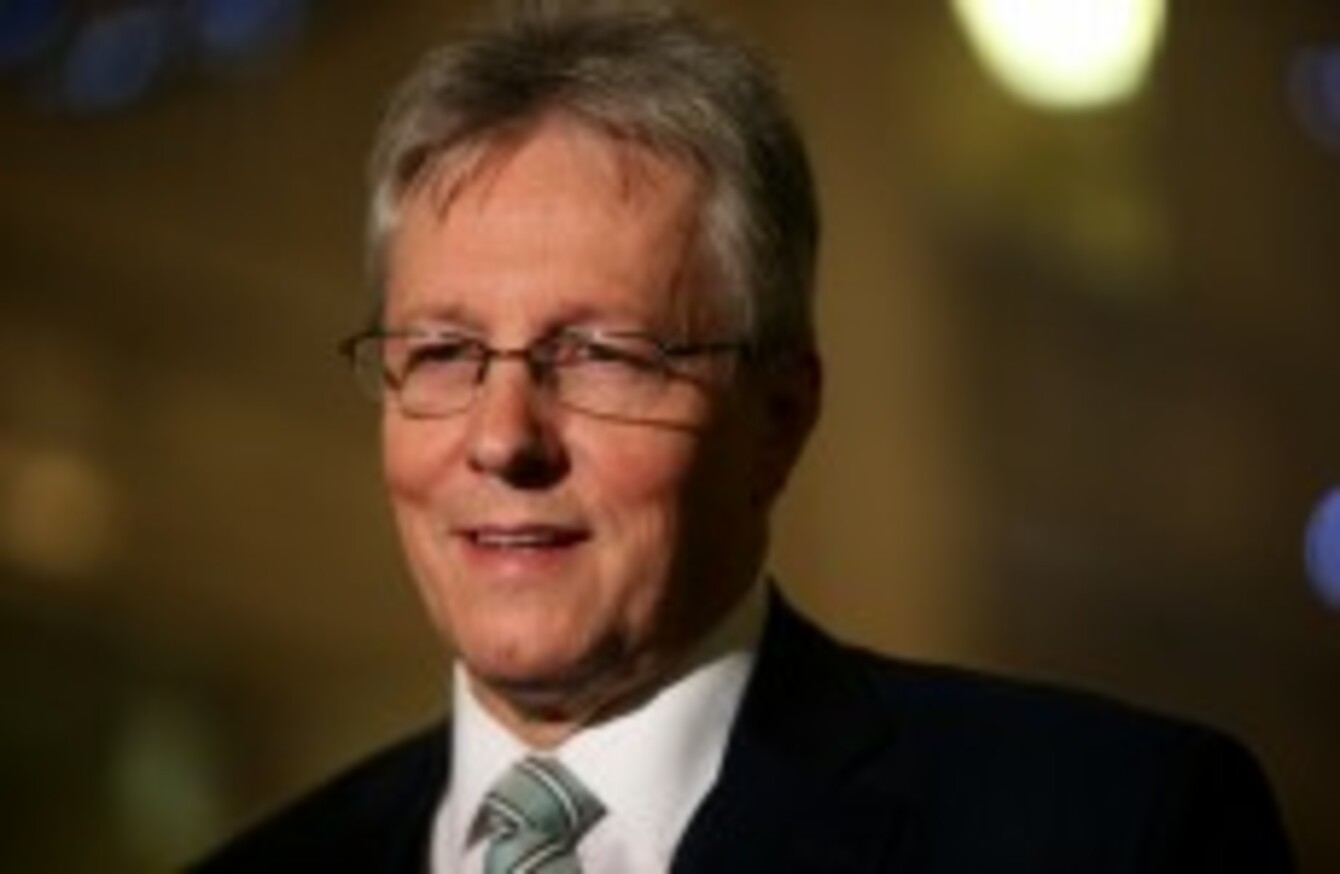 Peter Robinson MLA and First Minister of Northern Ireland
Image: PA Wire/Press Association Images
Peter Robinson MLA and First Minister of Northern Ireland
Image: PA Wire/Press Association Images
THE DUP AND UUP have signed a historic pact aimed at securing votes in the upcoming General Election.
The move will see the two parties supporting a single unionist candidate across six areas in Northern Ireland.
Agreement wasn't made on South Belfast.
While the DUP and UUP said the move would be positive for unionism, the BBC reports that the SDLP described the pact as "a sectarian carve-up".
DUP Leader Peter Robinson said:
Those who support the Union will recognise the significance of this pact. This is the most comprehensive electoral agreement between our two parties in the last 29 years. Indeed, it is the product of discussions lasting six months.
They have come to this arrangement for the General Election on 7 May 2015:
In East Belfast, both parties will encourage support for Ald Gavin Robinson
In Fermanagh and South Tyrone, both parties will encourage support for Tom Elliott
In North Belfast, both parties will encourage support for Nigel Dodds MP
In Newry and Armagh, both parties will encourage support for Danny Kennedy MLA
Robinson said he wants "to see unionists cooperating".
Too often divisions are manufactured to create difference. Grassroots unionists want to see us working together to maximise the unionist vote. Such an approach is not just desirable, but it has been proven to be effective in increasing turnout amongst unionists.
He commended the fact that the parties had "considered the bigger picture and accepted they should stand aside in the greater interests of unionism".
He added: "With a predicted hung parliament, I am calling on all unionists to unite behind these agreed candidates and maximise the pro-union voice in the House of Commons. Sinn Fein MPs fail to take their seats. They leave their constituents without a voice in Parliament. Others do not represent unionism."
Robinson said that "all shades of unionism can lend their vote to these agreed candidates" knowing this could increase the number of unionists in the House of Commons.
He added that it was not possible to include Upper Bann and South Belfast.
Ulster Unionist Party Leader Mike Nesbitt said the party began these discussions in October proposing an anti-abstentionist arrangement for Fermanagh and South Tyrone and North Belfast.
Since then it has become clear that there is potentially a once in a lifetime opportunity to take back Newry and Armagh, albeit this will be extremely difficult to achieve. Our support for the DUP in East Belfast should ensure an additional pro-Union MP for the City of Belfast in the next mandate.