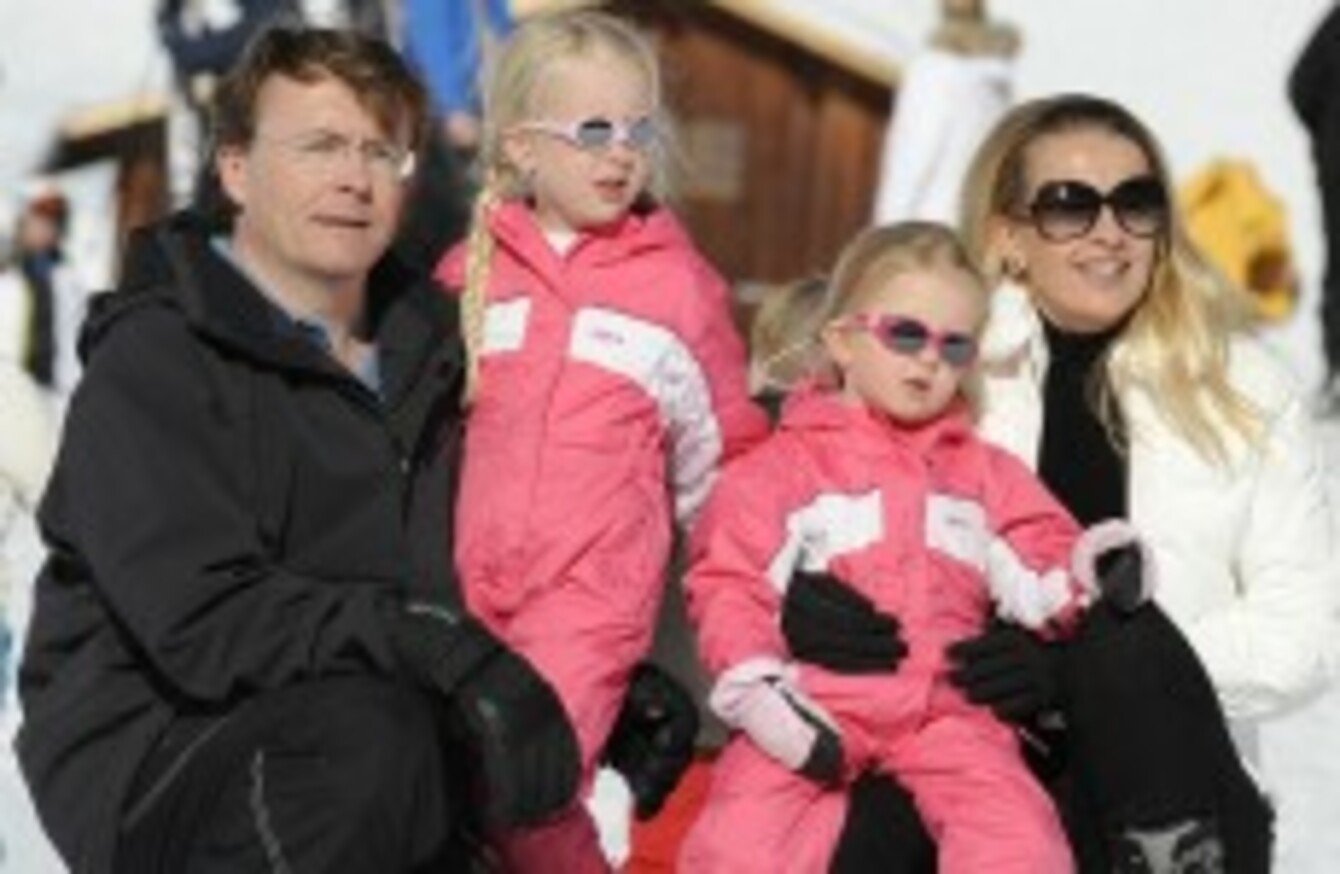 Prince Friso (left) with his wife Princess Mabel and their daughters in 2011
Image: AP Photo/Kerstin Joensson/File
Prince Friso (left) with his wife Princess Mabel and their daughters in 2011
Image: AP Photo/Kerstin Joensson/File
DUTCH PRINCE JOHAN Friso has died, eighteen months after he was injured by an avalanche while skiing at a resort in Austria.
The 44-year-old prince had been unconscious since the accident in February 2012 which left him buried under snow for more than 15 minutes before rescuers found him.
He has been moved to a hospital in London for treatment in early March 2012, after his doctors warned that he had suffered massive brain damage and said it was impossible to predict whether he would ever regain consciousness. He began showing signs of minimal consciousness last year, and he was moved back to a palace in The Netherlands early last month after it was decided that he no longer needed hospital care. He died at the palace this morning.
The Dutch royal family made the announcement of his death on their website.
"His Majesty the King announces with deep regret that His Royal Highness Prince Johan Friso Bernhard Christiaan David, Prins van Oranje-Nassau, Jonkheer van Amsberg passed away this morning at Palace Huis ten Bosch in the Hague at age 44," the statement said.
His family said that he died of complications related to the hypoxic brain injury he sustained in the accident.
"The Royal family wholeheartedly thanks all persons who have looked after Prince Friso for their excellent and devoted care," the statement said.
The BBC reports that Prince Friso's wife, Mabel, spent her 45th birthday at his bedside on Sunday.