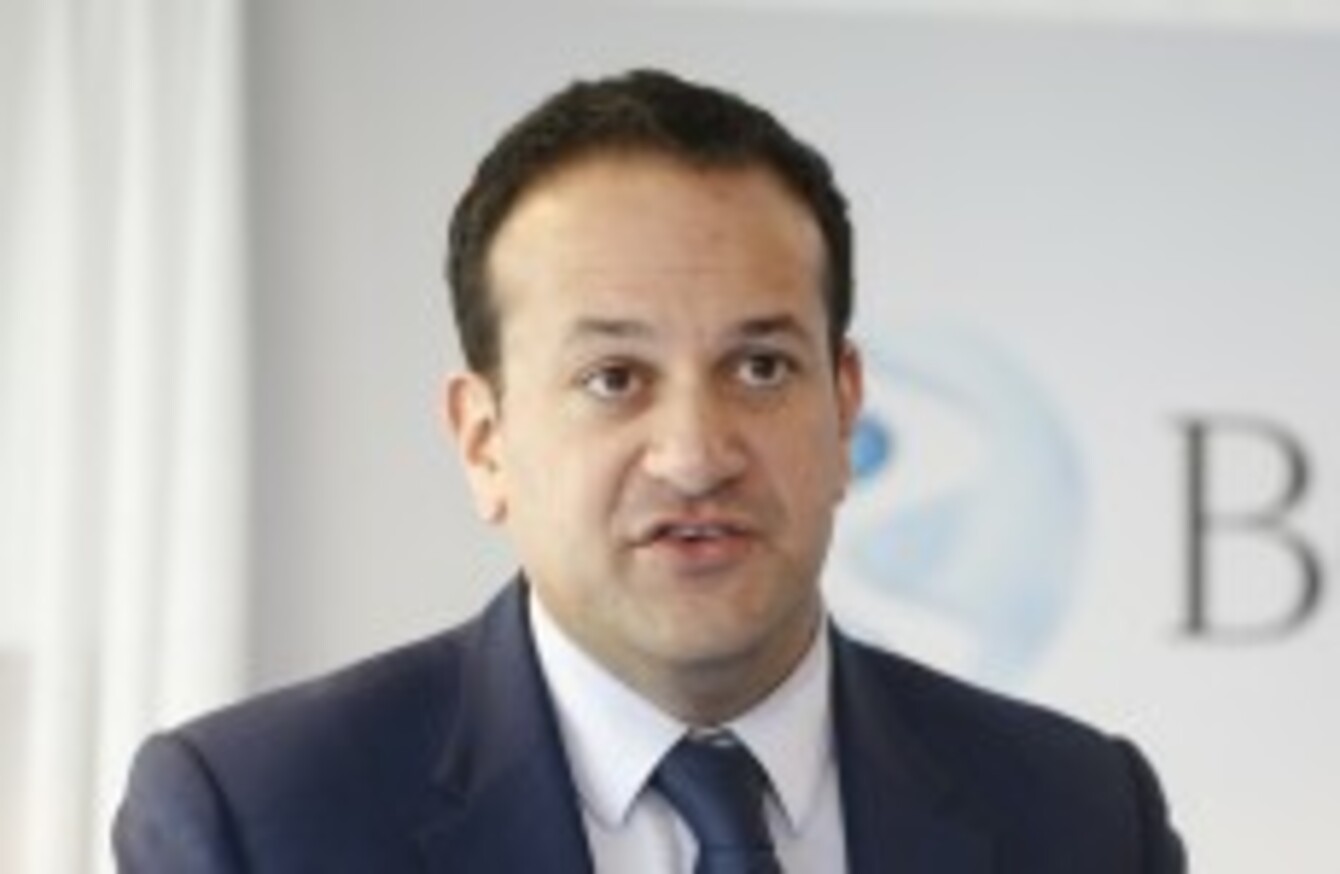 Updated 11.50am 
THE HEALTH SERVICE is getting a much needed shot in the arm with the announcement of €70 million in funding to combat overcrowding in hospitals among other issues.
Health Minister Leo Varadkar and his junior minister Kathleen Lynch made the announcement today with additional funding approved by cabinet and specifically ring fenced to deal with various problems impacting hospital care.
Varadkar told a press conference:
What we have in the plan are time-defined actions: what's going to happen, when it's going to happen and who's responsible for making it happen.
He said previous plans had worked initially, but fallen by the wayside. To avoid that on this occasion, the minister said he plans to be involved in "a small oversight group to monitor actions every four-to-six weeks".
Some of the problems the money will be used to deal with include delayed hospital discharges, overlong hospital stays, and slow patient processing in emergency departments (EDs).
Where the money goes…
Measures announced today include €44 million for the Nursing Homes Support Scheme.
This will provide an additional 1,600 places and reduce the waiting time for approved applicants from 11 weeks now to four weeks for the rest of the year.
There will also be €30 million provided for for additional transitional care beds through to June.
There will also be additional community, convalescence and district hospital beds on a permanent basis that it is hoped will facilitate more rapid discharge from hospitals.
In addition, Varadkar announced today that temporary transitional beds currently in use in EDs will be replaced by sustainable, more cost-effective beds under the Fair Deal nursing home scheme.
This scheme aims to reduce waiting times for a bed in a nursing home from 11 weeks to no more than six.
Lynch, who has responsibility for primary and social care, said the funding was a recognition that the population is ageing and that some older people will need long-term care.
In addition, up to 250 community care beds will be made available around the country with about 60 of these already open.
The overcrowding problem
Earlier this week there were 501 patients on trolleys or on wards around the country waiting for admission for a bed.
Overcrowding has been a persistent problem for many years now.
Varadkar said today that overcrowding currently starts "somewhere in the three hundreds" every morning and "finishes off at around the two hundreds" at the end of the day.
The recommendations that the funding will act upon are contained in the report of the Emergency Department Task Force.
Delayed discharges will likely be tackled given the Task Force report says such discharges must not exceed 500 by the end of 2015.
In 2014 as many as 850 people left hospitals later than expected.
From the point of view of Accident and Emergency services the Task Force says patients should be seen by A&E teams within one hour.
An increase in surgery rates, fewer overnight stays and GPs to carry out certain minor surgeries are among the other recommendations of the Task Force.
The HSE estimates that more than €100 million is needed to solve the current hospital overcrowding crisis.
The executive called for funding of €106 million to free up hospital beds and tackle overcrowding in last year's budget but received only €25 million to that end.
- additional reporting from Hugh O'Connell