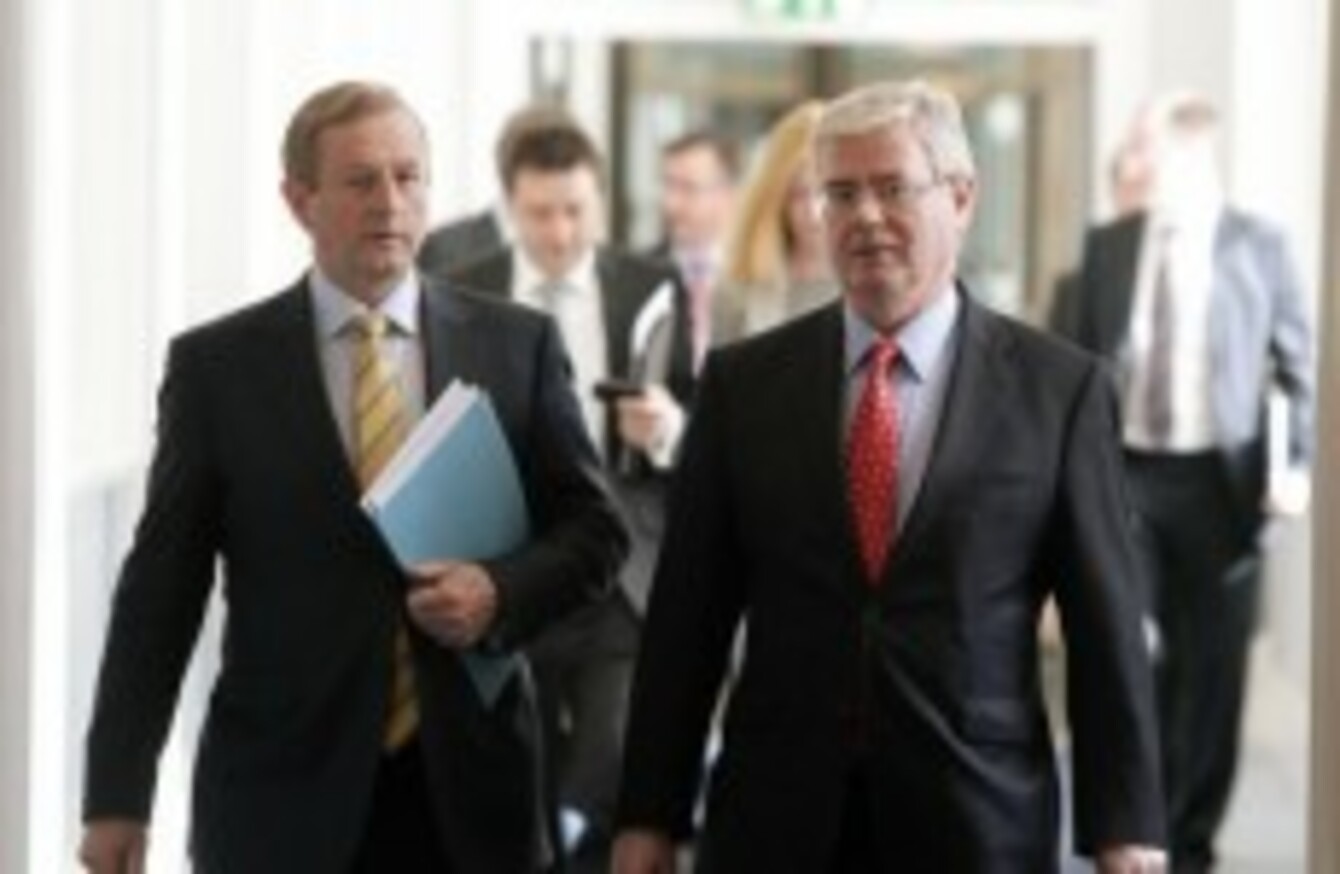 Image: Niall Carson/PA Wire
Image: Niall Carson/PA Wire
TÁNAISTE EAMON GILMORE has defended the government's use of its StabilityTreaty.ie website to post speeches promoting a 'yes' vote in next month's referendum.
"We put them on because the debate in the Dáil was ongoing," he told RTÉ's Morning Ireland. "When the debate in the Dáil was completed, we took them down."
"We want the information that is on that website to be information which is explaining the treaty rather than advocacy," he added.
Statements on the website had been criticised of being biased towards a 'yes' vote. Yesterday, Taoiseach Enda Kenny told an Oireachtas sub-committee that the statements would be taken off of the site on Monday, though they were gone from the site yesterday.
He told Socialist Party MEP Paul Murphy that when the referendum campaign is launched on Monday, it will be strictly explanatory and factual.
Asked if the Attorney General had taken issue with the publication of the statements on the website, Gilmore said this morning that she had been consulted about how the campaign will be carried out and that there was no issue with the speeches being put on.
He said that posting them ahead of the notification of polling is not in breach of the McKenna judgment.
"The McKenna judgment comes into effect when the order for the holding of the poll is made," he said. "That order is not yet made but it will be made shortly by the minister for the environment."