Image: Photocall Ireland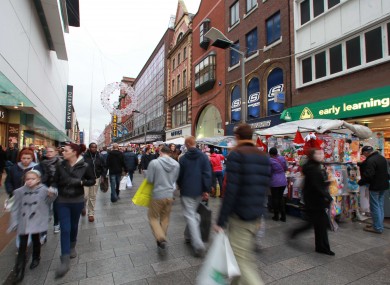 Image: Photocall Ireland
THERE ARE SIGNS that the economy has stabilised – that is the opinion of the Small Firms Association.
The SFA's Business Sentiment Survey, released today, shows that 35 per cent of businesses say that the economic environment is "good" or "very good". That figure represents an 11 per cent rise on the middle of last year.
In total, 48 per cent of business owners say that they see the next three months as "good" or "very good".
Over 30 per cent of small firms expect orders to improve in the coming months.
Avine McNally of the SFA said that these figures showed that the decline in the economy is settling.
She says that the biggest challenge for small firms, especially those trading on the domestic market, is the fragility of the domestic economy and confidence among consumers.
"While there is an improvement in confidence among small businesses it remains fragile, this confidence needs to improve further as then owner managers are more likely to invest and make purchase decisions."