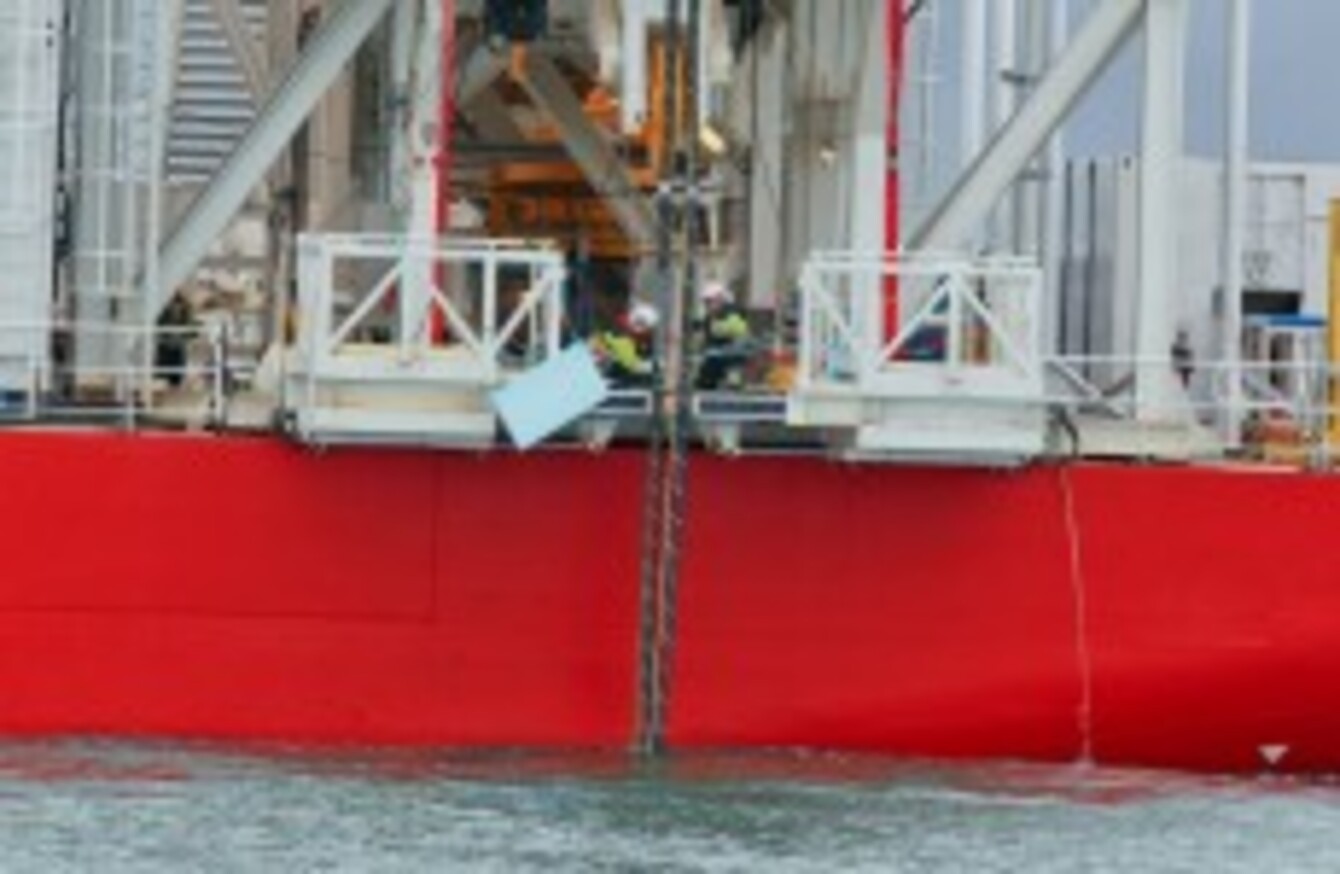 Laying the cable today.
Image: Maxwell Photography
Laying the cable today.
Image: Maxwell Photography
THE WORLD'S LARGEST cable-laying ship is in Dublin to work on the new electricity connection being laid between Ireland and Britain.
The link will have a capacity of 500MW and will run from Woodland, Co Meath to Deeside, northern Wales, and will facilitate the import and export of energy.
Work on laying and burying the  marine section of the cable began last year. EirGrid said last week in its annual report that around 80km of the marine section was completed. Work on the remaining 100km commences today and, subject to conditions, is expected to take up to three weeks, according to EirGrid's Valerie Hedin.
"The largest cable-laying vessel in the world – 159 metres in length – is setting up 8km off the coast of north County Dublin," Hedin told TheJournal.ie. "What it's doing basically is picking up the land cable and shallow water cable and joining it to the marine cable, and will start pulling that cable out across towards the Anglesea coast."
"Another vessel will come along using remotely-operated equipment and trenching vehicles to lay the cable under the seabed."
"This is the last piece of the puzzle, so to speak," Hedin added. "It's a big milestone for the project."
In total, the cable's route length is around 260km: 45km on land in Ireland, 180km underwater, 35km on land in Wales. There will also be converter stations at each end of the cable providing connection to the UK and Irish alternating current systems.
Eirgrid has set a budget of €601 million for the East West Interconnector project, which it expects to be completed this year.