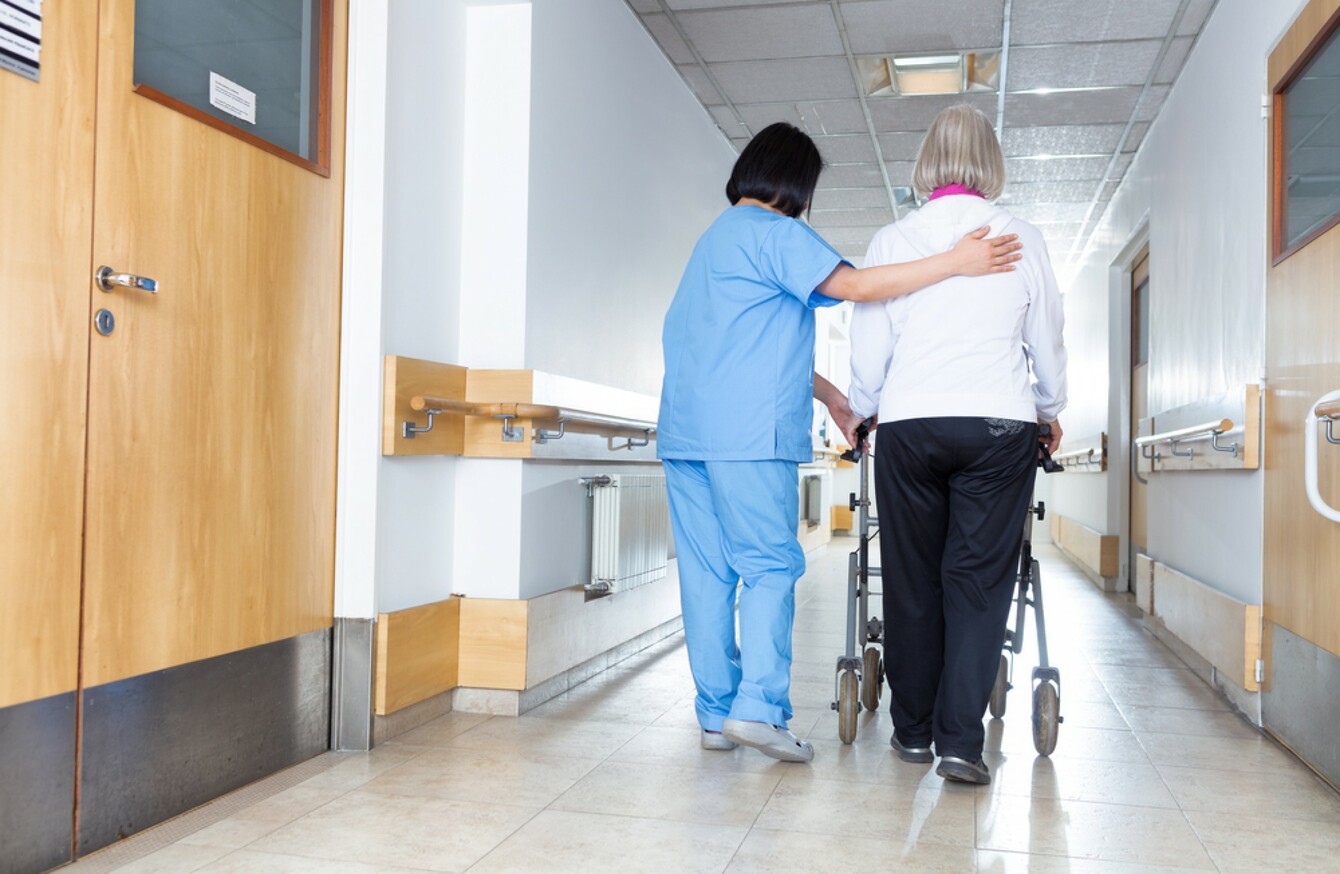 File photo
Image: Shutterstock/GagliardiImages
File photo
Image: Shutterstock/GagliardiImages
AN INSPECTION REPORT from the Health Information and Quality Authority (Hiqa) has detailed a series of issues at a HSE nursing home in Co Clare.
St Joseph's Hospital in Ennis was found to be non compliant across a range of issues, and Hiqa inspectors launched legal action to prevent new admissions to the 120-bed facility after its inspection last year.
The inspectors said that St Joseph's did not meet the "individual and collective needs of residents in terms of their privacy, personal space, access to dining and communal space and adequate and accessible sanitary facilities".
All of these factors had a "significant negative impact on the quality of life of residents", Hiqa said. The centre appeared "institutionalised and hospital-like", it added.
Privacy and dignity
Commenting on the facilities in the Ash unit of the home, Hiqa found that only one shower was available to the 24 residents in the unit.
Clear glass panels around beds significantly "impacted on residents' privacy and dignity', Hiqa said.
For example, one resident had thrown back the bed clothes exposing incontinence wear. This could be viewed from the corridor and by other residents in the room.
Further issues were identified regarding the "negative impact of living in the restricted space" that was afforded to residents in multi-occupancy rooms.
The inspectors identified:
"most wardrobes were approximately 0.3 of a metre wide, and some of them were half height wardrobes. As a result there was limited space for residents to store their clothes."
"bags of soiled washing were seen stored in blue bags on the floor next to beds, in the wardrobe on top of clean clothes, in blue bags under beds, next to beds and on windowsills."
"incontinence wear was stored on the windowsill in one multi-occupancy room."
This inspection was conducted last August. A second action plan was requested from the HSE, but sections of this plan were "not acceptable" to Hiqa's inspector.
Today, Hiqa published the report on St Joseph's as part of 18 inspections on centres providing residential care for the elderly.
Hiqa said that "evidence of good practice and compliance with the regulations and standards" was found in 15 centres.  In three centres, residents' needs were not always being met.
All of the reports can be found here.