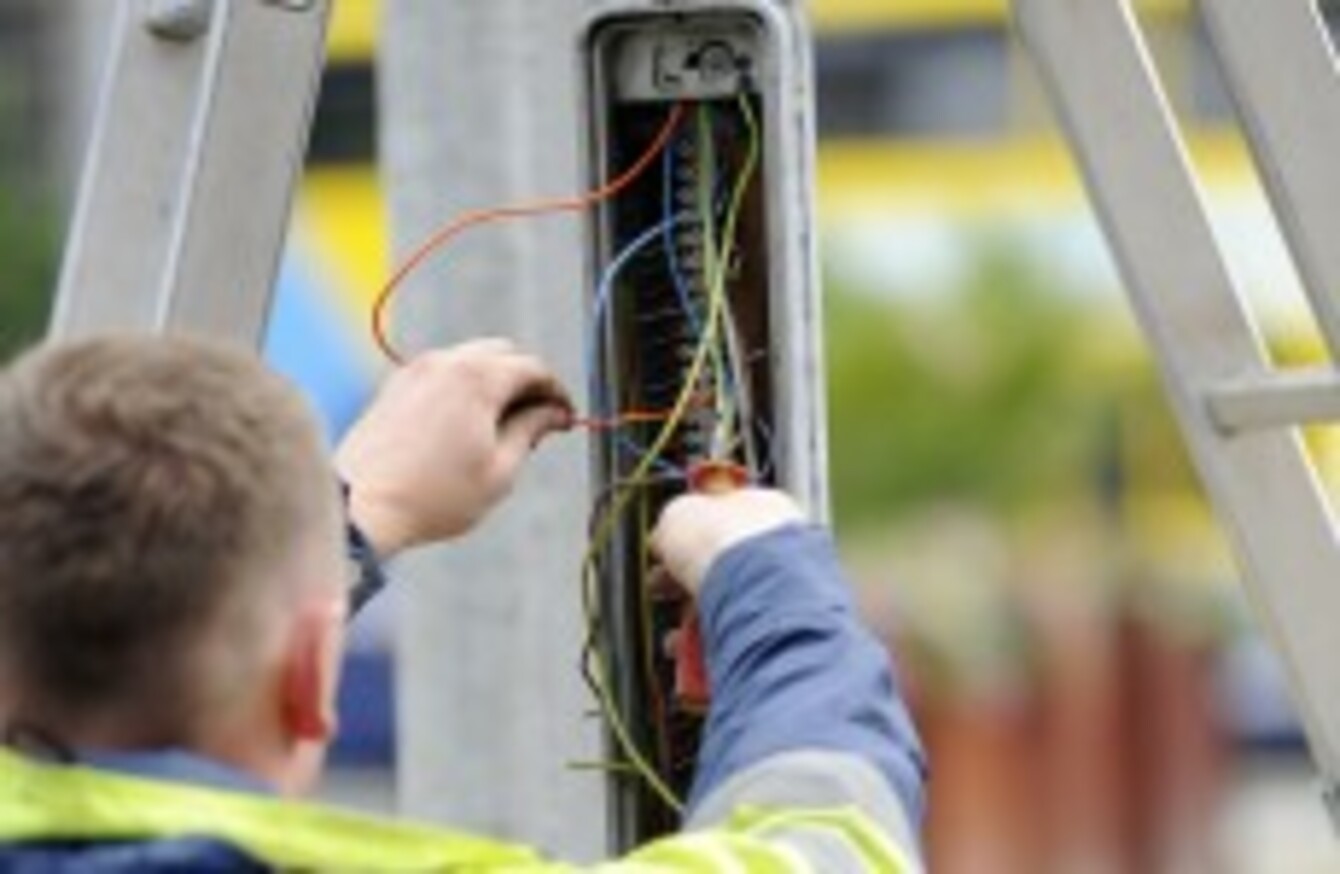 Image: Sasko Lazarov/Photocall Ireland
Image: Sasko Lazarov/Photocall Ireland
THE TECHNICAL ENGINEERING and Electrical Union (TEEU) said today that 94 per cent of its members voted in favour of industrial action to protect pay rates and working conditions in the electrical contracting industry.
A ballot by the union followed a decision by the largest employer group – the Electrical Contractors Association (ECA) – to allow its members to impose pay cuts, lowering the existing rate of €21.49 an hour to €19.34.
Under former agreements and Labour Court recommendations, TEEU members are entitled to pay rates of €24.78 an hour from 01 April this year. However a Supreme Court decision last May meant all existing Registered Employment Agreements were struck out as unconstitutional.
The union said it had been willing to discuss the ECA's proposals but only in the context of a new agreement that would protect overall industry standards.
TEEU General Secretary Eamon Devoy said today that the outcome of the strike ballot "shows the strength of feeling of our members".
During the last nine years they have been faced with serious austerity measures including both direct and indirect tax increases, negative equity in their homes and loss of medical insurance as well as falling earnings. Now, just as the economy shows signs of recovery, the employers want to impose pay cuts.
"Unfortunately the employer groups have continued to squabble amongst themselves and it now seems that they intend allowing the law of the jungle to prevail with every company negotiating its own rates of pay directly with employees," he said.
Notice of industrial action for 24 February was served today on employers and the union now has an active countdown on its site:
"It is in no one's interest that this should happen except for a few cowboy operators whose only interest is in winning a quick buck and moving on to rip off the next customer," said Devoy.
In a statement, the union pointed out that the last time it took industrial action, "the construction industry was brought to a standstill".