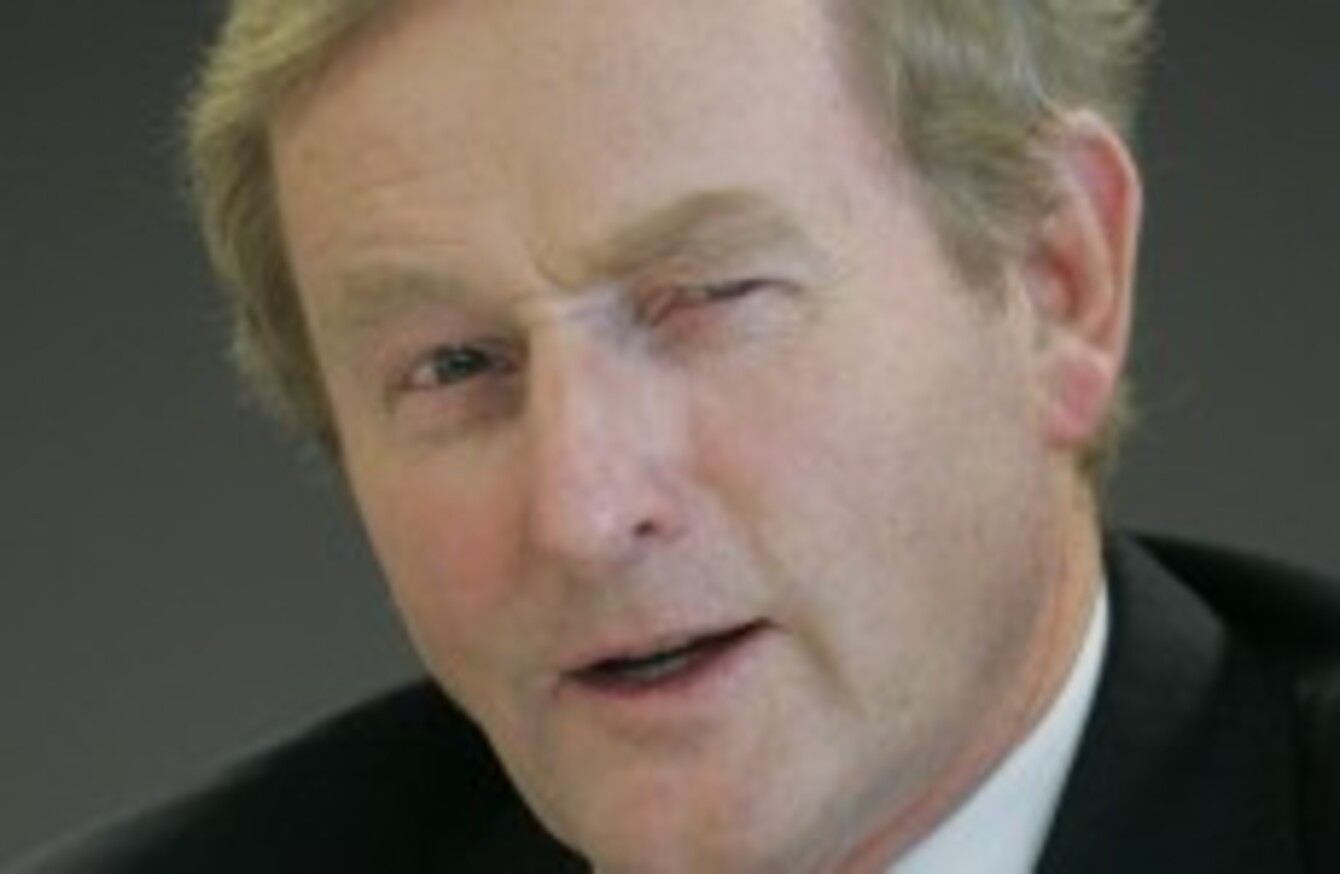 Image: Mark Stedman/Photocall Ireland
Image: Mark Stedman/Photocall Ireland
ENDA KENNY DOES not blame anyone in particular for the Irish Water debacle in 2014 insisting it was a collective decision of government and reiterating that setting up the new utility was the right thing to do.
The Taoiseach was speaking at the end of a year that has been dominated by several controversies related to Irish Water and resulted in the coalition performing a u-turn on charges which are now significantly lower than those first announced in May.
"Government is not only about making decisions, it's also about listening and understanding and as I said in the Dáil last week, no government is perfect, nor am I. Clearly there were mistakes made in respect of Irish Water and the medical card issue," Kenny said in a pre-Christmas briefing earlier this month.
He said that the u-turn performed by the coalition on water charges was an example of the government "hearing the concerns and the anxieties of people".
"I mean I met many of them myself around the country, people who were quite concerned about the PPS number, how much were they going to have to pay. All of that is now clear," he said.
He added: "I suppose it's an example of government understanding that mistakes are made and when they are, deal with them and own up to it."
Asked if he blamed anyone for the mistakes that were made, Kenny responded: "Ah I don't lay blame. Collectively the government made the decision to set up Irish Water."
Looking to the future, Kenny would not be drawn on the possibility that the next general election – which he insists will be in 2016 – will be his last.
"Now I expect to run a really energetic vigorous campaign through 2015 to the spring of 2016 and really and truly my hope is that we can communicate with people the extent of what they have done and the hope that we can bring that to their benefit."
The Fine Gael leader said that politically he wanted 2015 to be the "year of hope and achievement" and added that on a personal level he hoped "to go for a couple of long walks, and get my head right" over the Christmas break. 
He added: "I want to bring my wife out for something to eat and have an evening or two in her company.
"Get my family around me for the Christmas and have a couple of days, I think that's important. Everybody says that but I feel that's very important, you're away a lot really."