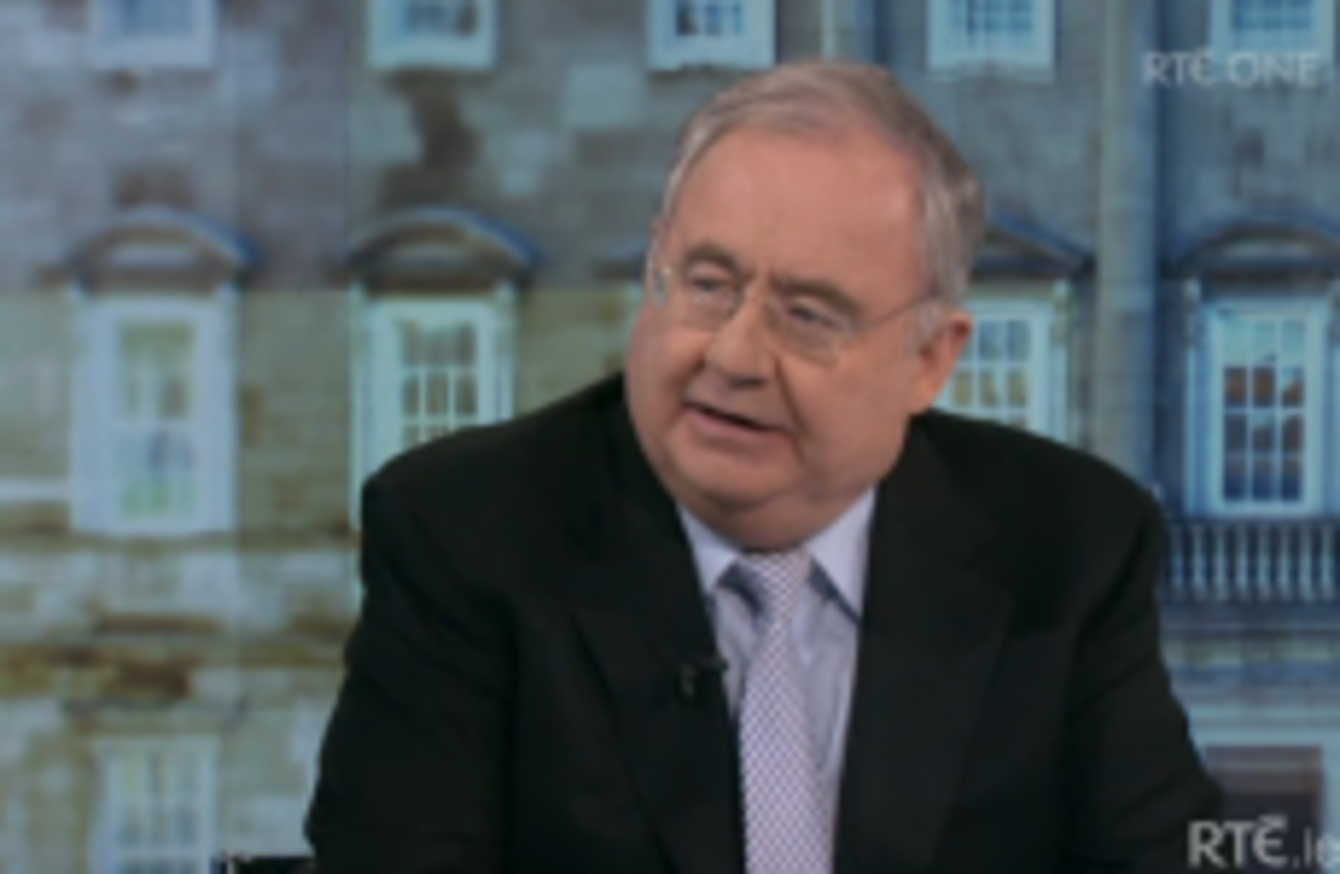 MINISTER PAT RABBITTE has said that strike action threatened by ESB unions is "out of all proportion" with the grievances that are in dispute.
As talks between ESB unions and management continued with the Labour Relations Commission today Rabbitte said that while he understood the importance of pension entitlements, he did not think the proposed action was fitting.
The Sunday Business Post today reported that the pension scheme actually performed well last year and now has a benefit of €75 million, though unions frequently cite a figure of over €1 billion which would be the deficit if the scheme was wound up now.
Speaking on RTÉ's The Week in Politics this afternoon, Rabbitte said the scheme "made marvellous progress in 2012″ and is expected to do the same in 2013.
Nobody intends winding up the scheme – neither the company nor the government – we don't intend to do it tomorrow and we don't intend to do it in the future.
He said the "action threatened is out of all proportion to the issues in dispute" and he hopes that "common sense will prevail" in today's talks.
Also speaking on the show, Sinn Féin's Caoimhghín Ó Caoláin said he believed a strike should be "a last resort" for workers and Fianna Fáil TD Sean O Fearghaíl said unions should take the threat of strike action off the table at the talks.