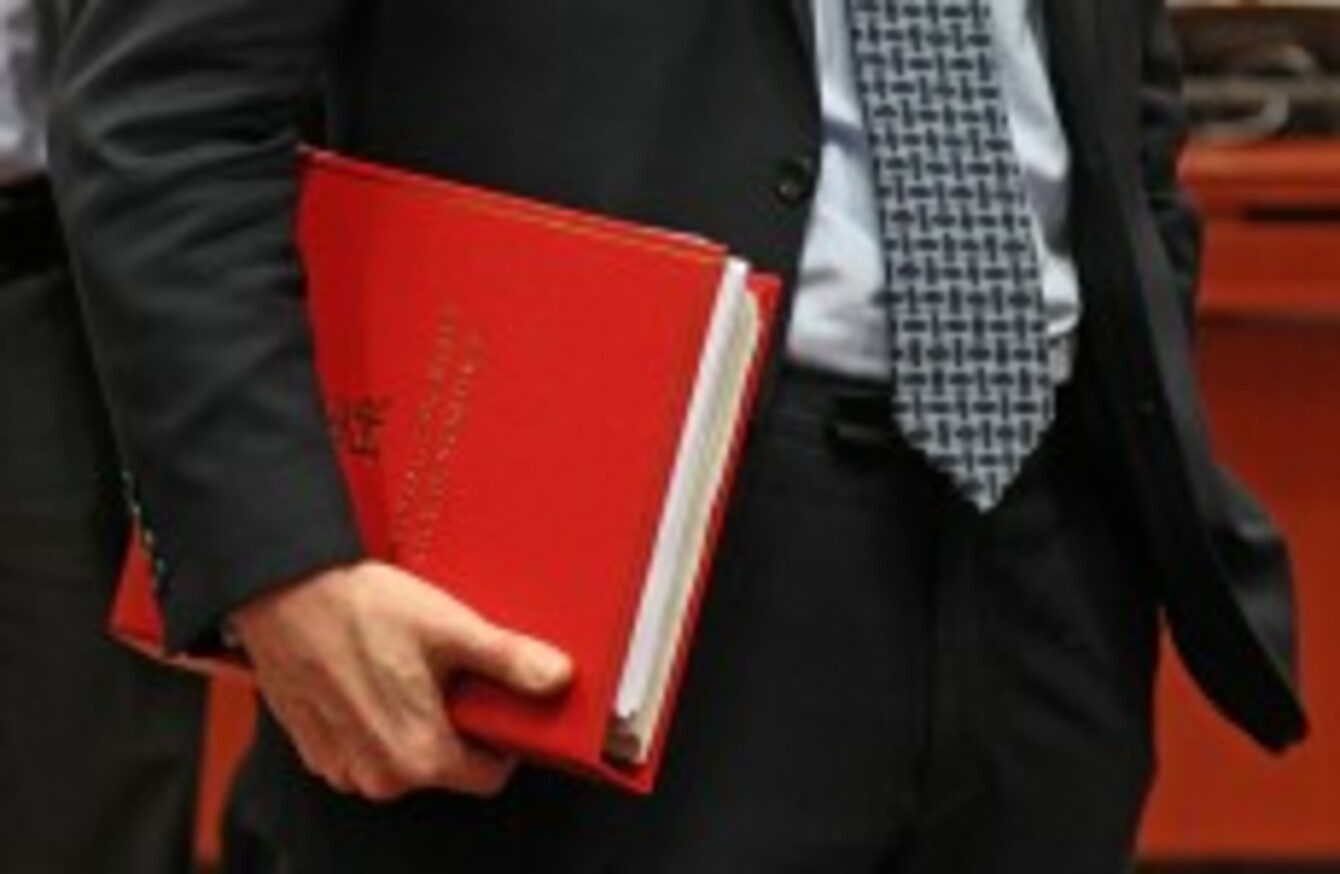 British Financial Secretary to the Treasury Greg Clark, holds his documents, during the EU finance ministers meeting, at the European Council building in Brussels
Image: Yves Logghe/AP/Press Association Images
British Financial Secretary to the Treasury Greg Clark, holds his documents, during the EU finance ministers meeting, at the European Council building in Brussels
Image: Yves Logghe/AP/Press Association Images
EUROPEAN UNION FINANCE ministers have remained split on the establishment of a new European single supervisor to keep banks in check – in a move that could delay the possibility of Europe sharing the burden of Ireland's banking bailout.
Ministers have had to schedule another extraordinary meeting next week, on the eve of a summit of EU leaders in Brussels on December 13-14. The establishment of a banking union includes some decisions that have to be taken by December 31 and the supervision of EU banks is key to that.
The EU has been working toward setting up a "banking union", in which a single bank supervisor is a vital part.
It must be up and running before other measures can be introduced, including allowing the European bailout fund to directly help banks in trouble – or, in Ireland's case, buying some of the government's stakes in the banks and freeing up some extra government cash.
The disagreement between France and Germany over the supervisor is at the heart of the delays, says AP, adding they are divided over how many banks the supervisor would be allowed to oversee and what powers the ECB should have within the supervision.
The Telegraph reports that Greg Clark, the UK's Financial Secretary to the Treasurer, warned that Britain would not give its support for the ECB to become the eurozone's financial regulator without guarantees.
Closer banking and monetary cooperation will be a key topic at next week's summit meeting of EU government leaders, and disagreement could hinder progress.