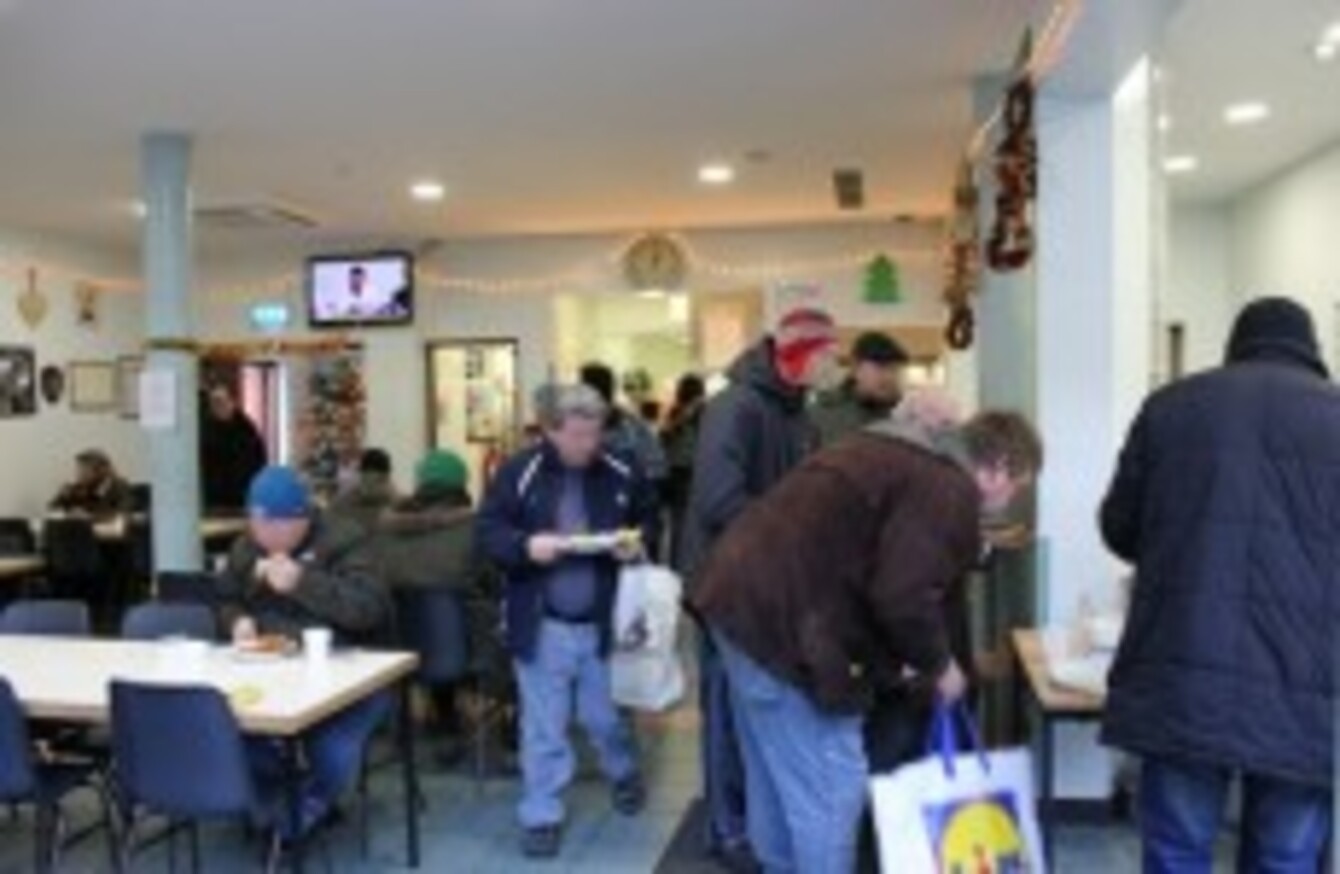 The Capuchin Day Centre in Dublin.
Image: Michelle Hennessy/TheJournal.ie
The Capuchin Day Centre in Dublin.
Image: Michelle Hennessy/TheJournal.ie
THE EUROPEAN PARLIAMENT has voted in favour of a funding package that provides support for homeless services in member states, with a focus tackling food poverty.
The parliament has now signed off on the Fund for the European Aid to the most deprived package with Ireland's funding increasing from €1.5 million  a year to €3 million per annum.
Speaking to Karen Coleman of EP Radio today, Labour MEP Emer Costello, who led the team that put together the report the parliament voted on today, said the fund will help organisations dealing with people who are "living on the margins".
She said the parliament made the programme a "people centred programme". "They made sure that this programme is about reaching out to people and helping their reintegration back into society," she said.
Costello said the increased funding for Ireland will be " hugely valuable" to organisations, especially for those like the Capuchin Day Centre in Dublin which provides hot meals and food packages.
"And we know that so many organisations are particularly stretched because unfortunately there is an increased demand for the services of these organisations," she added.
Better than nothing
Socialist Party MEP Paul Murphy, who voted in favour of the package, said it is "better than nothing but much more is possible".
He pointed out that the level of funding is low compared to the scale of the problem with 44.5 million people in Europe "severely materially deprived in 2011″.
Meanwhile poverty across Europe is rising rapidly. According to an Oxfam report, an additional 25 million people could be at risk of poverty by 2025 . The report also correctly points the responsibly of austerity for that increase, with the EU as a driving force, for this rise in poverty. At the same times the profits of major corporations is increasing.
"This allows the most deprived to some crumbs off the table," he added. "Its better than nothing, but much more is necessary and much more is possible. It means breaking with neoliberal austerity and having real public investment."
The full interview with Emer Costello can be heard here.