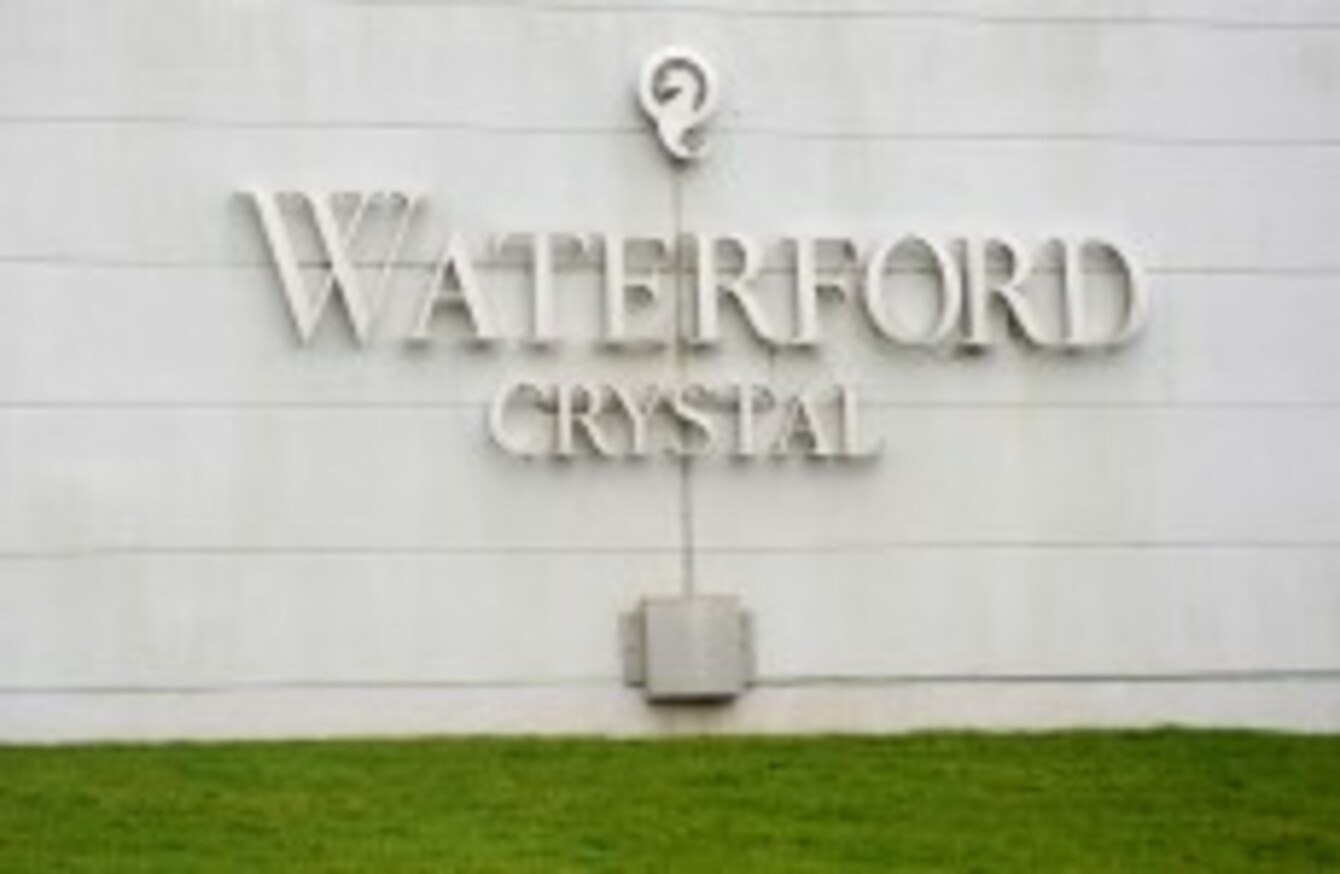 The closed Waterford Crystal factory in Kilbarry, Waterford
Image: Sasko Lazarov/Photocall Ireland
The closed Waterford Crystal factory in Kilbarry, Waterford
Image: Sasko Lazarov/Photocall Ireland
THE EUROPEAN COMMISSION is to seek a reimbursement of more than €560,000 earmarked to be made available to laid-off workers at Waterford Crystal through the European Globalisation Fund (EGF) programme, according to Minister of State at the Department of Education and Skills.
The EGF programme, a European retraining fund for workers, has been used to help workers laid off from Dell, Waterford Crystal and SR Technics. In February, the Commission also asked Ireland to return almost €6 million of the cash it gave to retrain the staff laid off by Dell in Limerick – because the money has not been spent.
Deputy Ciarán Cannon said the total expenditure certified by the Irish authorities expenditure in respect of the Waterford Crystal EGF programme was €3,089,633.08.
Responding to a question by Sinn Fein's Pearse Doherty, Cannon said that the European Commission had recently forwarded "initial calculations" which suggest it will be seeking €562,591.50 in respect of the EU financial contribution of €2,570,853.00 made to the Waterford Crystal EGF programme to be returned.
Cannon added the figures were based on the final report and accompanying statement of expenditure in relation to the programme that was submitted to the European Commission by the Department on 6 February 2012, as was required under the relevant European Commission decision.
He said that the EGF case in question has not yet been closed by the European Commission, and that he was "not in a position to confirm the final outcome at this time".
Meanwhile, Cannon said that an application for co-financing assistance from the fund for 592 workers made redundant at the Talk Talk company in Waterford and at three ancillary enterprises was submitted to the European Commission at the end of last month.