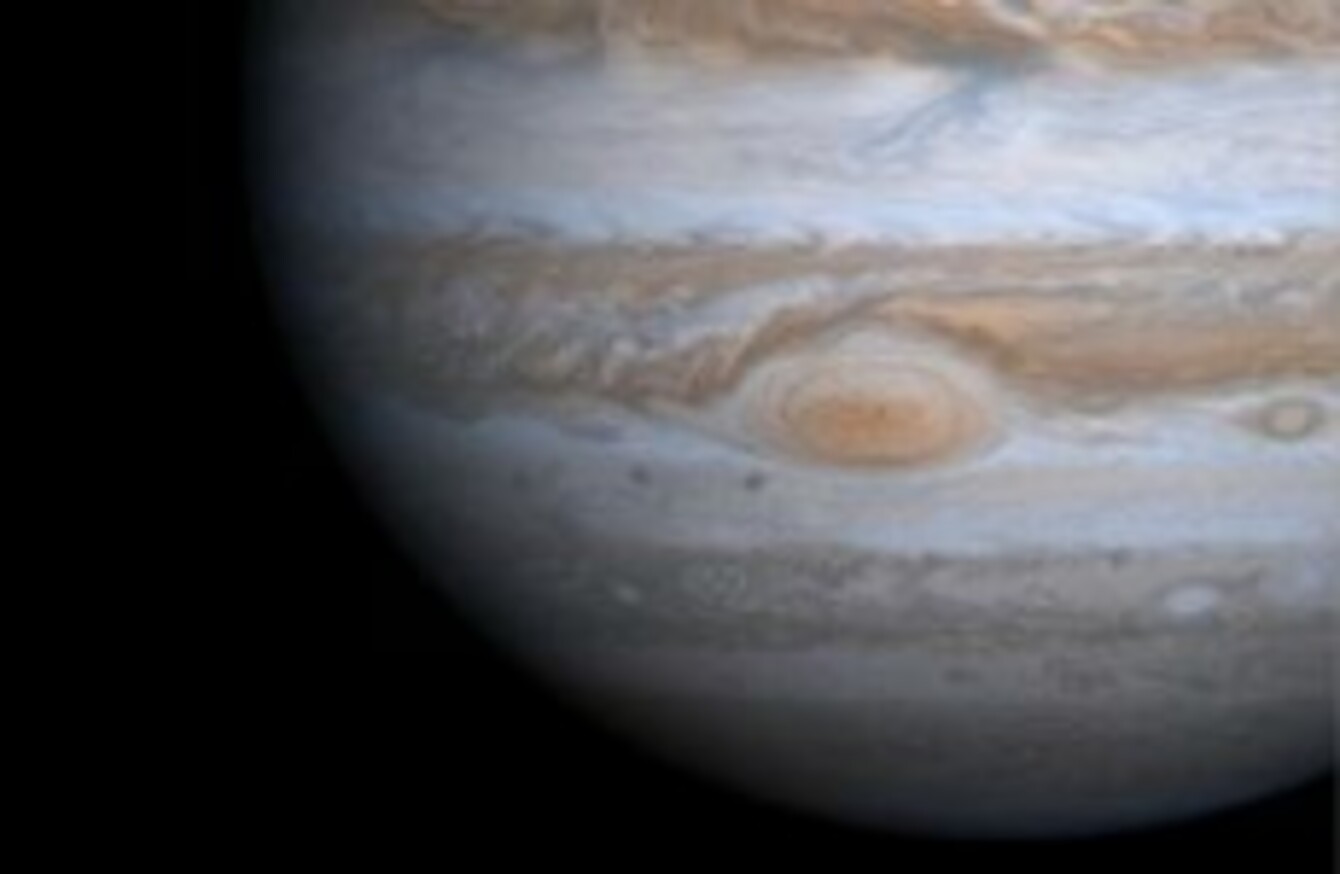 Image: http://www.thejournal.ie/high-tech-project-aims-to-mine-asteroids-in-space-427351-Apr2012/
Image: http://www.thejournal.ie/high-tech-project-aims-to-mine-asteroids-in-space-427351-Apr2012/
THE EUROPEAN SPACE Agency has announced plans to launch a new mission – to Jupiter's moons.
The ESA says that the Jupiter Icy moons Explorer (or JUICE) is the first large-scale mission selected by the body as part of its 2015-2015 Cosmic Vision programme.
Jupiter is the largest planet in our solar system. Four large moons orbit the gas giant, as do with a number of smaller moons.  Those large moons were discovered by the astronomer Galileo.
The explorer will be launched in 2022 from the European spaceport on Kourou in French Guiana and should arrive at Jupiter eight years later. It will spend about three years making observations of the three icy moons – Europa, Ganymede and Callisto.
The craft will visit Callisto and will identify possible sites for the in situ exploration or Europa.
The ESA says that JUICE will also observe the gas planet's atmosphere and magnetosphere and the interaction of the moons with Jupiter.
The ESA's director of science and robotic exploration says that the mission will provide better insight into how giant gas planets and their orbiting worlds form, as well as information on their potential for hosting life.
"Jupiter is the archetype for the giant planets of the Solar System and for many giant planets being found around other stars," Prof Alvaro Giménez Cañete said.
Last year, NASA launched its Juno spacecraft to map Jupiter's gravity field, magnetic field and atmospheric structure.