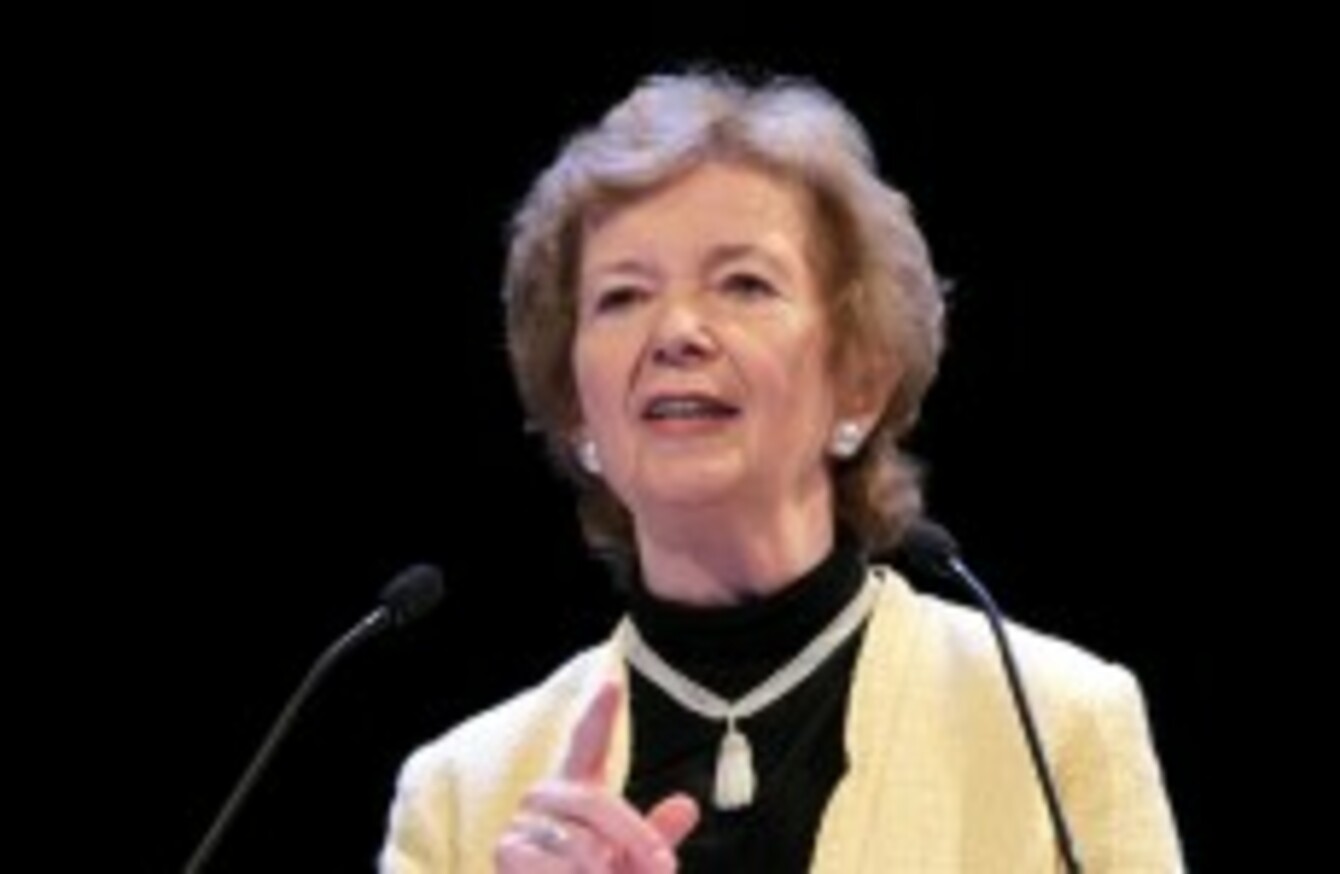 Image: Former President of Ireland, Mary Robinson, speaks at the Euroscience Open forum 2012
Image: Former President of Ireland, Mary Robinson, speaks at the Euroscience Open forum 2012
AFTER FIVE DAYS involving 4000 delegates, 500 speakers, 23 keynote speakers and no less than five Nobel Laureates, Euroscience Open Forum 2012 has drawn to a close.
The conference, which was opened by President Michael D Higgins, drew high profile speakers such as Professor Rolf Dieter Heuer, Director General of CERN; Jules Hoffman, Nobel Laureate Physiology or Medicine; Mary Robinson, former President and former UN High Commissioner for Human Rights, Máire Geoghegan Quinn, European Commissioner for Research and Innovation and Sir Bob Geldof.
They discussed topics including genomics, energy research, healthcare, mathematics, pharmaceuticals, toxicology, astronomy and climate change.
One of the conference's highlights was a lecture by leading genomic researcher Dr Craig Venter called What is Life – a 21st Century Perspective, which was a recreation of Erwin Schrödinger's famous 1943 lecture in Dublin.
The latter lecture went on to inspire Nobel Laureate James Watson in his research – which led to the discovery of the structure of DNA 10 years later.  Professor Watson himself was also in attendance, and spoke about the influence of What is Life.
Dublin beat off stiff international competition to host ESOF 2012. Copenhagen has been selected to host the conference in 2014.
Professor Patrick Cunningham, Chief Scientific Adviser to the Irish Government said:
Over the last five days, Dublin has played host to the best of international science. Ireland was chosen to host ESOF in recognition of our growing international reputation in science. The success of ESOF, and the showcasing of Irish scientific work, will add significantly to that reputation.
He added that the forum and associated events have brought "a new interest in science to students, business and the general public".
The Dublin City of Science programme runs until the end of 2012, and all of the various events can be viewed on the official website.
Nobel Laureate Jules Hoffman

McCann FitzGerald's offices

11/07/2012. President Higgins open Euroscience Ope

Mary Robinson

Nobel Prize winner Peter Doherty

Dr James Watson

Exploding myths

Ambassadors