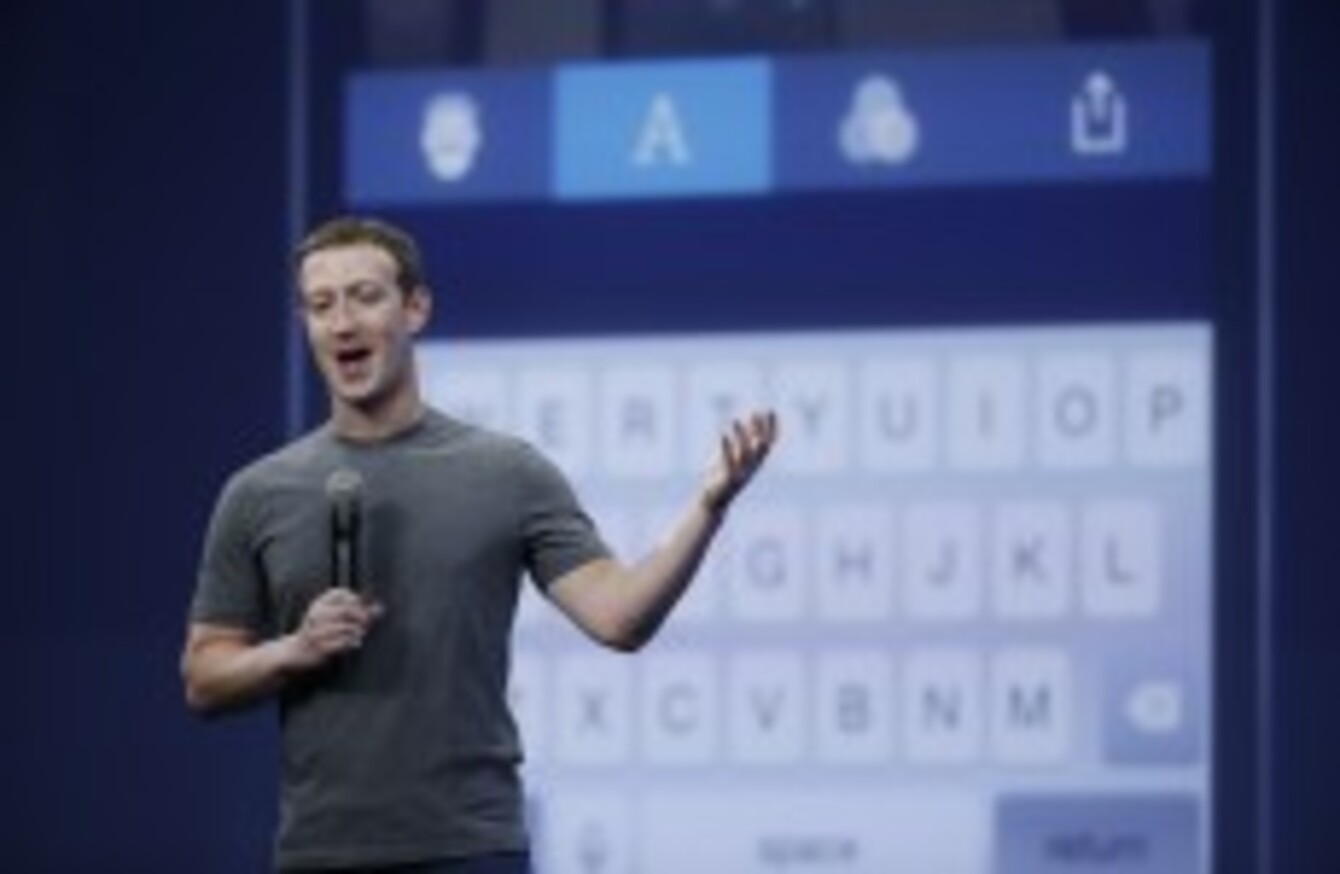 Image: AP Photo/Eric Risberg
Image: AP Photo/Eric Risberg
FACEBOOK CEO MARK Zuckerberg announced his support for the EU's plans to create a single set of internet rules for the region,
The measure would, among other things, mean the end of companies shutting off access to online content based on geoblocking (in certain cases), and create a broad set of rules for both large multinational companies and smaller startups trying to get a foothold in the market.
And that has Zuckerberg's support who explained the idea "just makes a lot more sense" at a Q&A session.
"One dynamic that we see is each country has very different laws and that makes it very difficult to know what you're supposed to do when you're trying to offer services as you're trying to confirm to twenty different laws," said Zuckerberg.
There's this big push to create… one broad set of internet regulations across the EU and I think that's would be very good because if you do that, you make it so that it's easier for them [businesses] to offer services, easier for them to comply with the laws because they actually know what the laws are.
I think a single market would just make a lot more sense. It would lead to better services for people in Europe and just more ability for companies like us to know what we're supposed to do."
It's easy to see why it would support such a measure. Facebook has to deal with the laws of every country and a one size fits all rule would benefit the company.
Although it will still be a few years away at least before this becomes a reality, it would make things easier for Facebook which is dealing with privacy probes from a number of different EU countries.
Also, as Re/Code notes, this proposal could hurt WhatsApp as part of the plans involve placing services like it and Skype under the same regulation as telecom providers. As well as that, one broad set of rules could hinder Facebook as issues like competition may come into play.
The segment in question happens around the 40-minute mark in this video.