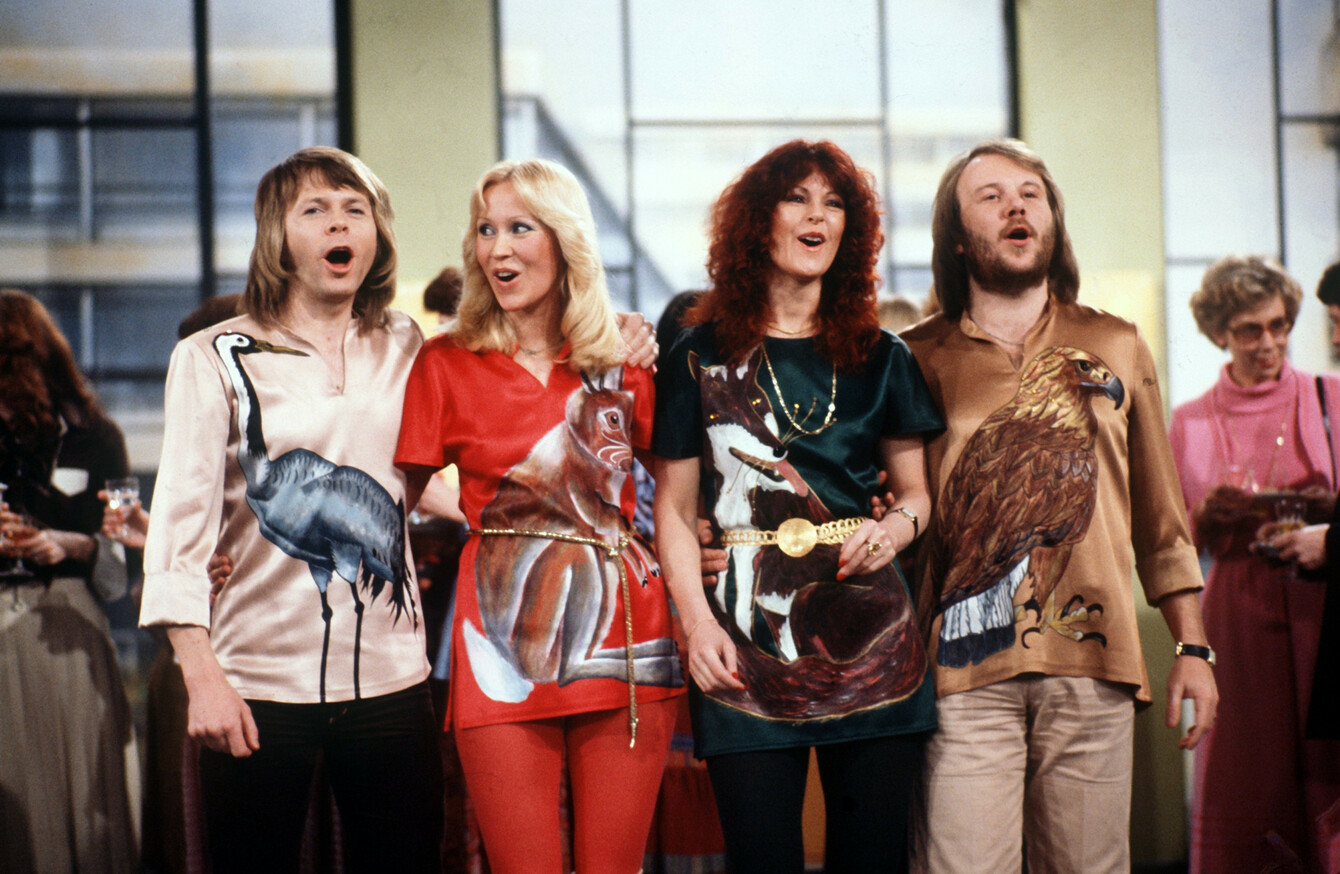 "There was something in the air that night..."
Image: Schilling/DPA/PA Images
"There was something in the air that night..."
Image: Schilling/DPA/PA Images
THE BIZARRE CASE of a south Dublin football team falsely saying one of their players had died has a knock-on effect – on Irish Spotify users listening habits.
As the player in question shares a name with Abba classic Fernando, it resulted in a 52% increase in the listens to the song by Irish users on the music streaming platform in the aftermath of it becoming national and international news, a Spotify spokesperson told TheJournal.ie.
The Leinster Senior League today decided not to expel Ballybrack FC after its investigation to the club falsely telling officials that one of its players, Fernando Lafuente Saiz, had been killed in a car accident as he left training last week.
The club has been due to play a match against Arklow last Saturday, but the game was called off as a mark of respect.
Other teams around the league observed a minute's silence, and wore black armbands in support of the Spanish national's family.
But he was still – as a certain Swedish songwriting duo might put it – young and full of life. It later emerged that he was not in fact dead at all.
In a statement, Ballybrack FC described the incident as "a gross error of judgement" and confirmed that the person behind the claims had been relieved of their footballing duties following an emergency meeting.
Fernando subsequently told RTÉ's Today with Sean O'Rourke that he was shocked to learn about what had happened. 
"I was at home yesterday after work playing some video games when suddenly I got a call from work and I was like 'oh, what's happened?'," he said.
"And they told me 'You're a celebrity' … that's how I found out I was dead."
The story gained international attention, and was featured on titles such as the Washington Post and the BBC.
It was also the subject of a plethora of witty memes on the popular Irish Simpsons Fans page. 
And, it appears, it resulted in Irish listeners getting reacquainted with the Abba hit tune as a number of radio shows told the Ballybrack story to the tune of Fernando.
Compared to the previous Wednesday as a baseline for an average Irish Abba listeners week, the song had a sharp and sudden upsurge in listeners after the Ballybrack debacle.
This increase, however, is not coming from a low starting point. 
The band have sold over 100 million albums worldwide and their greatest hits album is one of the biggest selling in Irish history. 
Abba tribute act Bjorn Again also played the Olympia Theatre last week, and Mamma Mia 2 recently hit screens, as the enduring appeal of the Swedish foursome lives on.
The song Fernando currently has over 29 million plays on Spotify, aided by its recent unexpected surge in Ireland. 
With reporting from Stephen McDermott