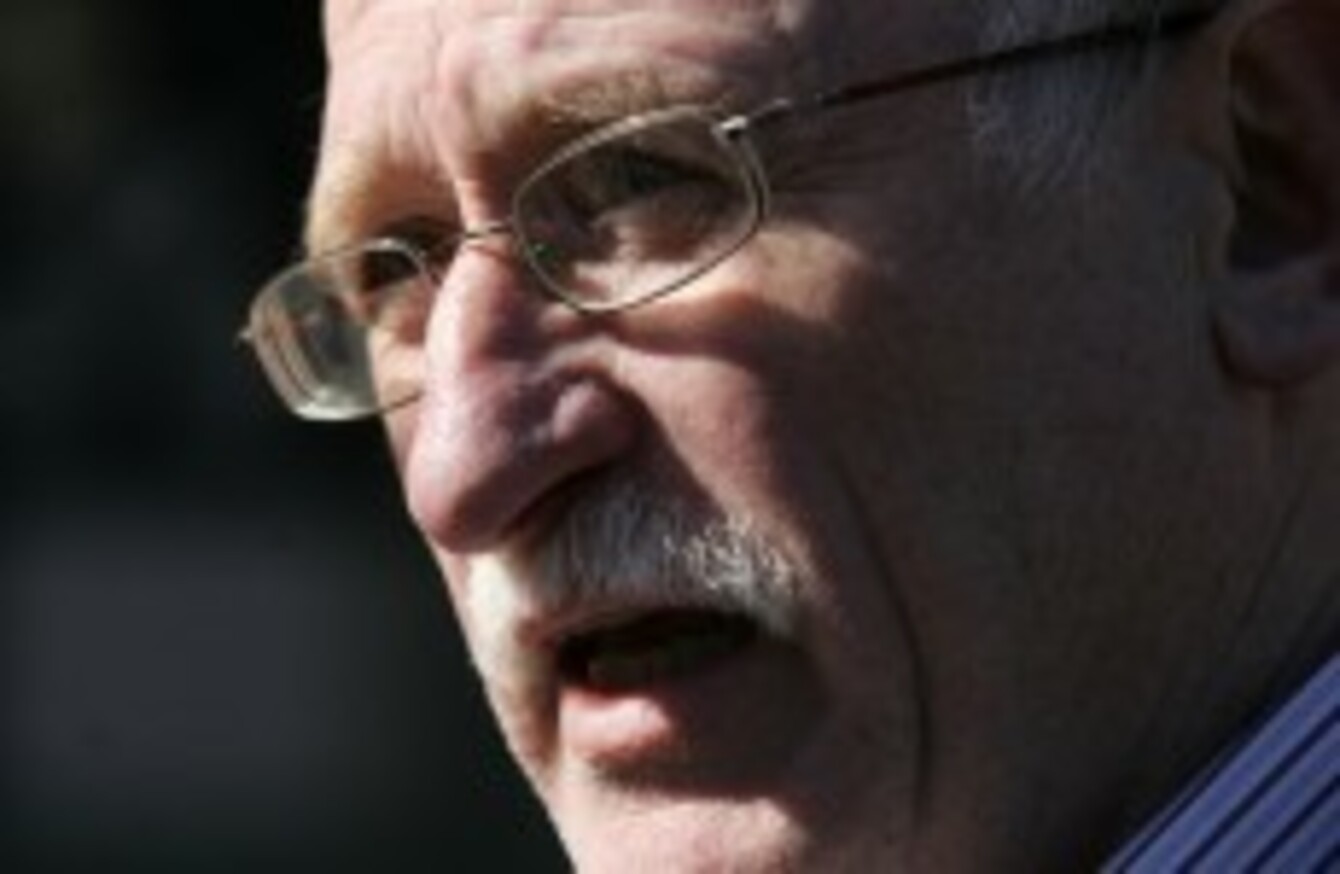 Image: Sam Boal/Photocall Ireland
Image: Sam Boal/Photocall Ireland
A WAR OF WORDS has broken out between Fine Gael party chairman Charlie Flanagan and Sinn Féin's Dessie Ellis over claims that the latter was involved in up to 50 IRA murders.
Communications between Downing Street and the British embassy in Washington, released yesterday under the '30 year rule', claim that Ellis had been linked by "forensic evidence to some 50 murders" in both the Republic and Northern Ireland.
Sinn Féin immediately responded to the claims, published in the Irish Independent, as an "Indo smear" and said Ellis – a veteran councillor from Finglas who was elected to the Dáil last year – had defeated the "trumped-up charges" in court.
Flanagan said Ellis's dismissive attitude towards the reports – having told the Independent that he "wouldn't be bothered" commenting on the British allegations – was "utterly disgraceful".
He said Ellis's response "shows a clear disregard not only for the position Deputy Ellis holds but also for the victims of our troubled past and the families they left behind".
Flanagan pointed to suggestions from Gerry Adams for the establishment of an Independent Truth Commission as a method of re-examining past elements of the Northern Irish conflict.
He said:
If this is to be the case, let Dessie Ellis be the first person to be brought before it, so that questions can be answered in respect of the 50 people murdered, to which the British Government suggests he is in some way linked.
'Shadowy forces'
Ellis responded by noting the importance placed by Flanagan on what he described as "unsubstantiated claims of British intelligence – the same shadowy forces who murdered so many Irish citizens over the years".
"I'm sure that it hasn't escaped Deputy Flanagan's attention that I was cleared by a British court of these trumped up allegations which begs the question as to where he is coming from," the Dublin North-West TD said.
"Mr Flanagan mentions without any hint of irony the need for an Independent Truth & Reconciliation Commission, despite the fact that it is Sinn Féin who have led such calls and despite the fact that Mr Flanagan's government has done nothing at all to support the establishment of such a process.
"I enthusiastically support the establishment of an Independent International Truth and Reconciliation Commission to deal with the legacy of conflict in Ireland," Ellis said.
I hope Charlie Flanagan will follow up his new found support for such a process with positive action to pressurise his colleagues in government to act on this.
Ellis, who said he was "very proud of my involvement in the republican struggle over the years", was sentenced to 10 years in prison in the 1980s on charges of possessing explosives.
He skipped bail after his arrest in 1981 and fled to New York, where he was arrested in 1982, prompting the communication between the UK's Washington embassy and the Foreign Office in Whitehall.
Ellis was extradited back to Ireland where he served his ten-year sentence in Portlaoise Prison, only to then be faced with a British arrest warrant upon his release. He unsuccessfully fought against extradition to Britain but was acquitted of any further charges.