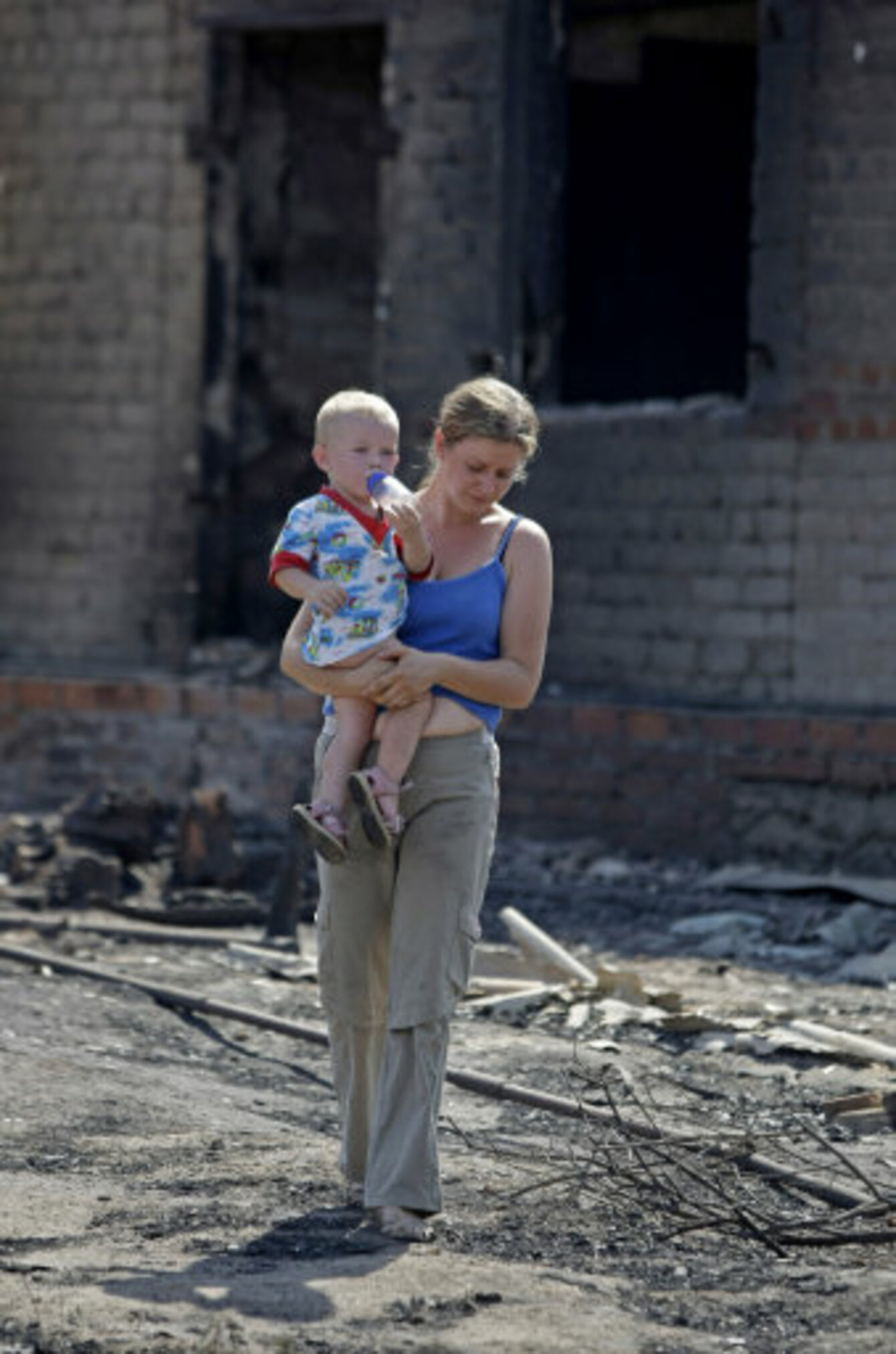 FIREFIGHTERS in Russia are battling more than 400 fires and are facing the possibility that things could get much worse, with  weather of over 40 degrees estimated for central and southern Russia according to BBC News.
The news comes just as Russia felt it was getting over the worst of the wildfires.
The Wall Street Journal is reporting that over 34 people have been killed, while thousands have lost their homes since the fires began last week. The area effected by the fires has spread to over 110,000 hectares. Strong winds have been fanning the flames, forcing villages, summer camps and hospitals to be evacuated. Many have been forced to stay in temporarily refugee centers.
240,000 people and 226 aircraft were sent to fight the blazes according to Sergei Shaposhnikov, the head of the civil defense department at the Emergency Situations Ministry said.
Although the fires are a "traditional August disaster", they seemed to strike early this year. A hot dry summer and temperatures of over 39 degrees (the hottest since records began in 1879) in Moscow, didn't nothing to quench the disaster. The fires happen once every few decades and are part of a heatwave that has had an enormous effect on Russia.
Prime Minister Vladimir Putin promptly ordered local officials, including governors, to work on weekends.
"Neither fire nor wind have days off, so we can't take any days off," Putin said during a video conference Saturday.
Putin also said that homeowners who's houses have been destroyed, will be compensated. He said Moscow will also begin an investigation into the lack of action from officials.
Artificial climate change could be the solution to the Russian fires. Test pilot Aleksandr Akimenkov says:
"Dispersing clouds may not really be a job for the air force, but aviation can provide a solution until we find another way. Regarding the Chernobyl explosion, our crews hampered the rains and helped stop the spread of radioactive substances throughout the Soviet Union. It could work well in the present drought," he believes.
#Open journalism No news is bad news Support The Journal

Your contributions will help us continue to deliver the stories that are important to you

Support us now
The Beginning of Fire in Tamboles Village in Russia – contains strong language.
Russia Today report.