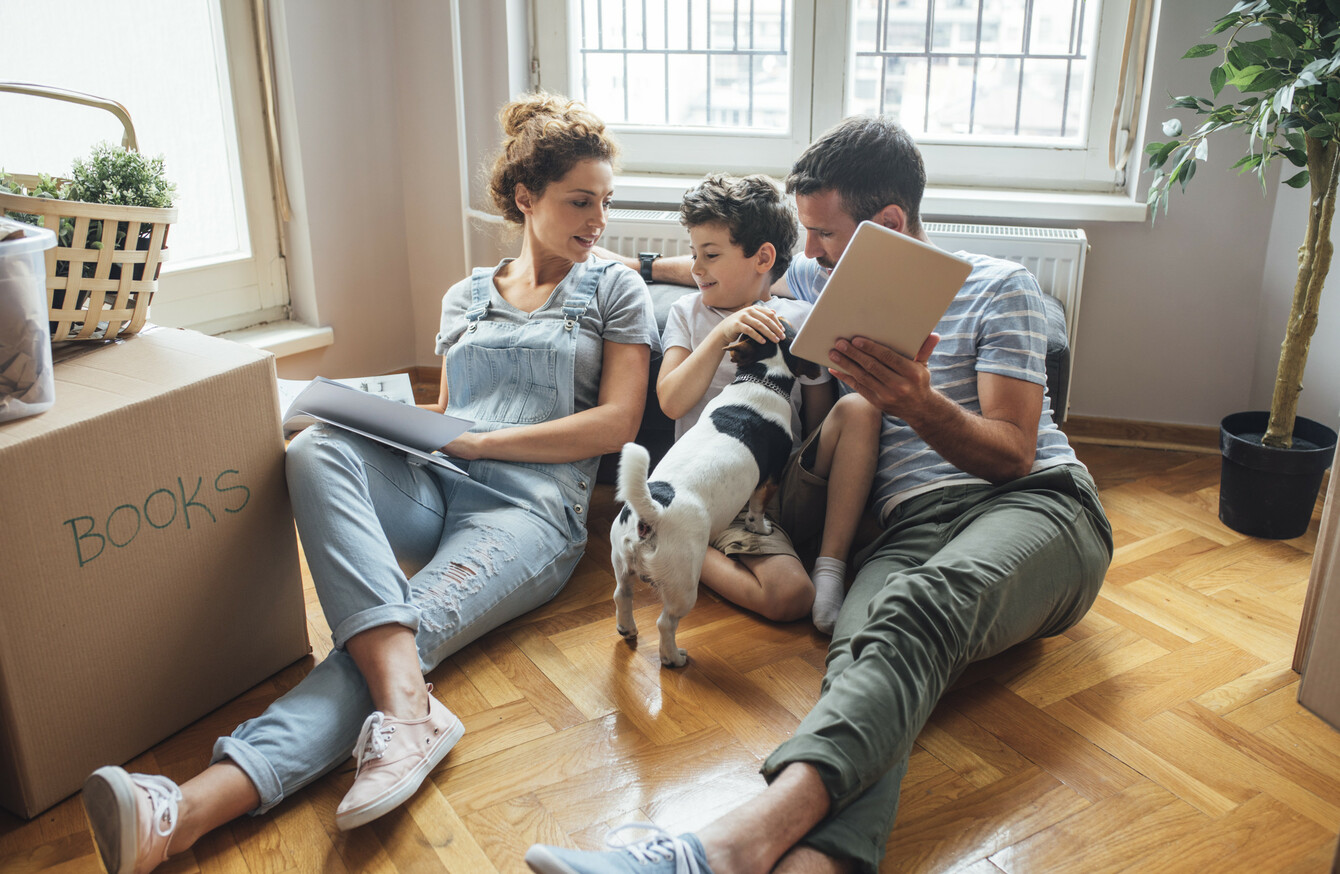 Image: Shutterstock
Image: Shutterstock
IF YOU'RE HOUSE-HUNTING and plan to stay in your new place long-term, you'll need to think about the future as well as the present.
There are many questions you can ask to help choose a home that will suit your needs both now and in the future, from the number of bedrooms to whether the back garden offers the potential to extend.
To help you prepare for your next viewing, we spoke to two experts to hear their advice on planning ahead. Read on to see what they had to say…
Focus on the location
"The first and most important thing and the thing of paramount importance is location, location, location," says Eamon O'Flaherty, Managing Director at Sherry FitzGerald Brady O'Flaherty. "You can always change elements of your home, but you cannot change the location."
Eamon advises looking at local amenities and services, convenience to transport links and schools, and researching how long it will take you to get to work during peak times. "All of these things need to be taken into account," he says.
 Consider the age profile of your neighbours
If you're buying in a new development, Eamon recommends asking the estate agent about the age profile of other buyers and their stage of life so you know what to expect from your surroundings over the years. "You might consider a new estate where there is going to be a mix of families, or if you're an older person who is looking to buy a new home, you might want to look at a development where there will be people of your own age group profile."
Opt for an extra bedroom, if you can
"The number of bedrooms is very much down to the buyer's own personal needs," says Eamon. "Maybe at the time of buying, a two-bedroom house would be fine for them, but they may need a three-bed in the not too distant future. So now's the time to try, if you can afford it, to make that jump and go for a little bit bigger than you need.
The old saying is, 'you'll be better looking at it than looking for it'. 
 Check if there's room to extend
While you might not be planning on carrying out any extension work as soon as you move into your new home, it can be beneficial to give yourself the option to do so down the line. 
"For most suburban homes with a standard-sized garden, you can build a 40 sq m extension to the back of house without the requirement of planning permission," says Eamon. "So if you want more space in five or 10 years' time, but don't want to move, you can get an extension if you have a good-sized garden." 
Pay attention to the layout
For Denise O'Connor, architect and interior designer at Optimise Home, layout and orientation are important elements to consider. "Things like a good connection with the garden and an open-plan family space would be really important if you have kids or are planning to have kids," she says.
I think a mistake that people make is that they get really hung up in the aesthetics, when you really need to be looking at the layout, the flow.
"Look beyond the decor and look at the functionality. Ask yourself, 'how is this home going to function if there's more than just two of us, or more than just one of us?'"
Think about having a multifunctional room 
Having a room that you can change the function of as the years go on can make a great difference to how you use your home, says Denise. "For example, a small room downstairs could initially be a playroom, then a den, then a TV room, and then a study space or home office. Those smaller rooms are really flexible. The box room is another good example of that."
Imagine yourself living there in 10 years 
Chances are, if you're buying a home you'll be hoping to stay there for quite some time. While we never know exactly what the future will hold, Denise advises taking the time to see if you can imagine yourself spending the next 10 years in the property you're viewing. 
You have to think, 'would I be happy to stay here for 10 years? Can I make this work for me for 10 years?'
"Look at your circumstances and think, 'does this suit me? Is this going to work for me?' Try and imagine yourself there. Think about what a Saturday morning would look like, what a Monday morning would look like. Can you imagine yourself there in the evening time? Try to look into the future as much as you can." 
At Glenveagh Homes, our vision is that everyone should have the opportunity to access great-value, high-quality homes in flourishing communities across Ireland. We understand that buying a home is possibly the biggest decision you will ever make in your life – but we want to make it your easiest. Click here to find out more about Glenveagh developments.