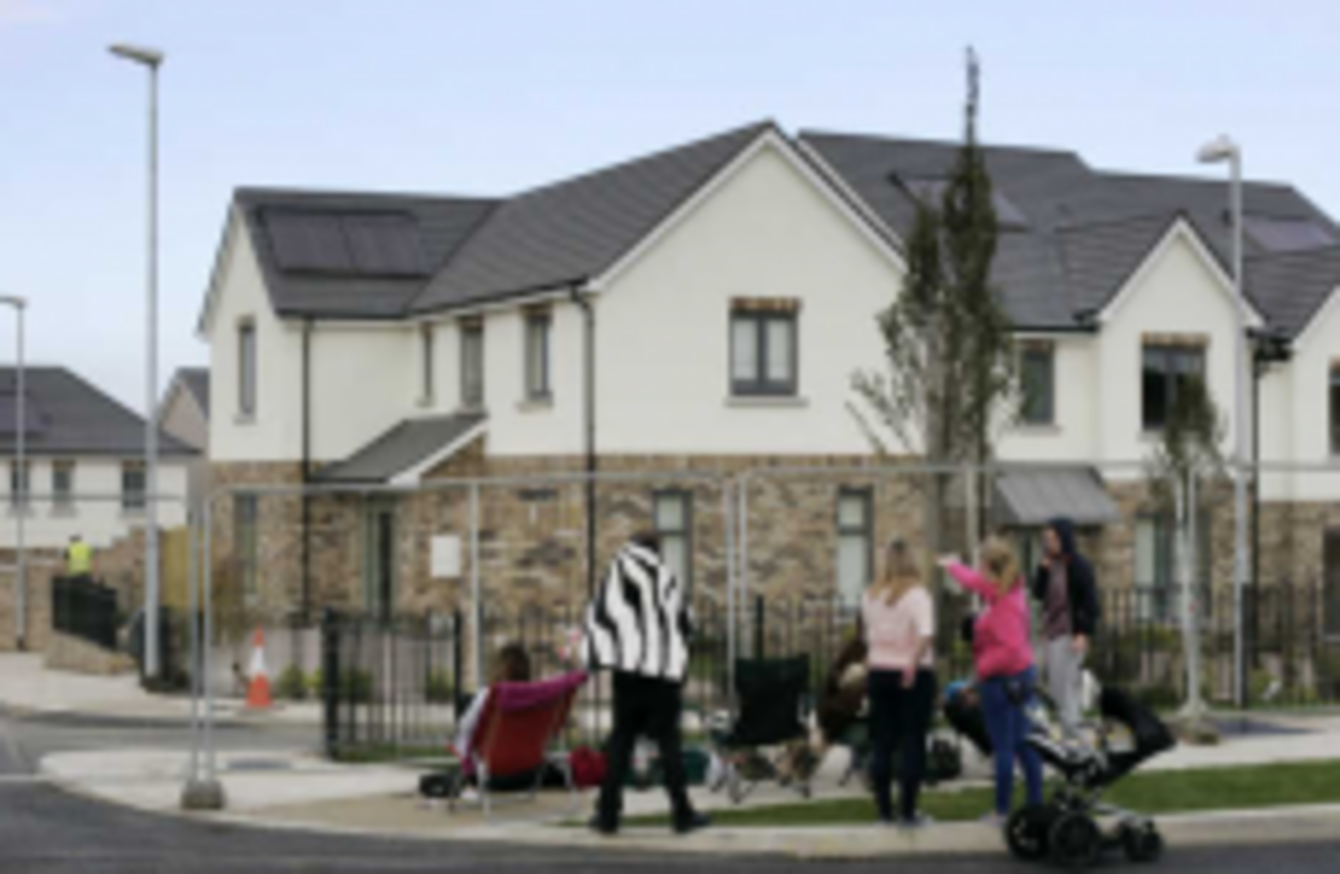 Image: Mark Stedman/RolllingNews.ie
Image: Mark Stedman/RolllingNews.ie
THE AVERAGE AGE of a first-time home buyer in Ireland has risen by four years over the last decade.
And the bad news for Ireland's twenty-somethings is that the Real Estate Alliance (REA) is predicting the number will rise.
In 2005 the average first time buyer in Ireland was approximately 29 years old, but that number is now 33.
The REA says that financial impediments to returning home, high rates and mortgage rules are combining to ensure that only those in their 30s can afford to buy.
"While many young people are now returning from abroad with the growth in the economy, they are finding it difficult to secure mortgage approval without a full year's employment behind them, which is pushing the average up all the time," said REA CEO Philip Farrell.
One of the main deterrents for young purchasers is getting adequate access to finance, according to REA agents.
The introduction of the Central Bank's mortgage deposit requirements, combined with higher rents, has made it increasingly difficult for young people to save deposits, especially in Dublin.
"While their use as a medium to restrain house price increases has been welcome, they have had the effect of suppressing movement in many areas of the market."
Robert Grimes of REA Grimes Mortgages in Dublin feels that the traditional view of the property ladder has changed for young people, making them less likely to want to trade up.
"I feel that first time buyers are looking for a house that they can possibly live in for life rather than having to plan to trade up.
"I definitely feel that there is a fear factor of not making the same mistake that family members, friends or work colleagues did a decade ago."