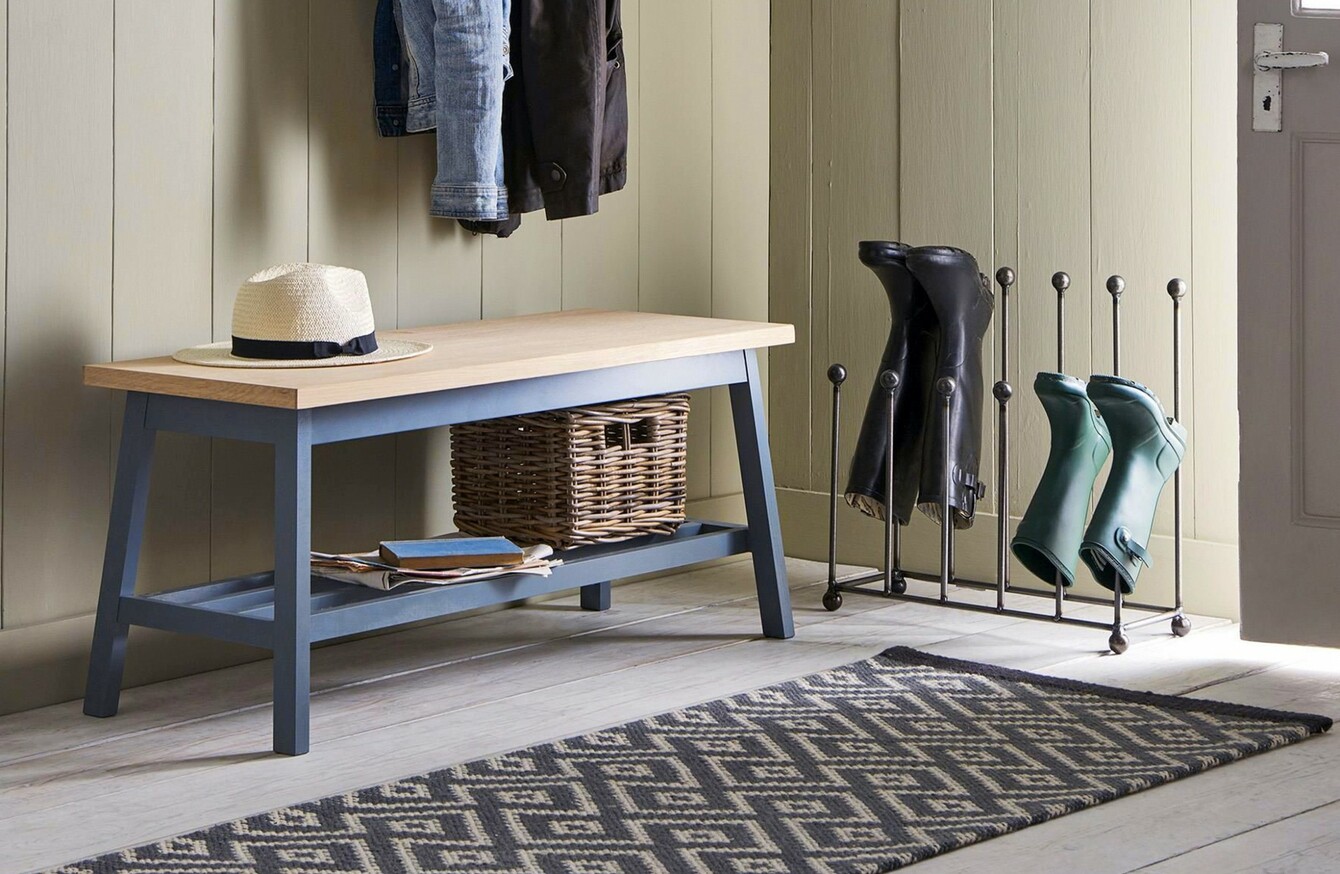 Image: Shutterstock/Gaf_Lila
Image: Shutterstock/Gaf_Lila
WHEN IT COMES to interior decorating, the term 'layering' is bandied about a lot – and for good reason, too.
Layering, when done well, builds the design of the room from the ground up to create depth and purpose. Rugs, cushions, curtains and frames often play a large part in layering.
No matter how minimalist, maximalist, large or small, the design of a room may be, layering will bring cohesiveness and purpose to a room instantly.
This week, we're focusing on layering the humble (and often forgotten about) hallway. A cool and colourful rug or runner is a great place to start – and it'll keep things cosy underfoot, too. We've popped over to Instagram to find six easy to incorporate designs that are leading the way.
The geometric angle: @farmenhouse creates an instant flow in this serene hallway by adding a runner with a geometric pattern that contrasts with the floorboards. This creates instant interest and adds an element of colour in an otherwise neutral space.
Find a similar runner from RugVista.
An eastern twist: Oriental rugs are less harsh than geometric or more modern designs and will add subtle texture to a hallway you may want to keep quite light and airy. Here, @themakingofnashville does this with an otherwise white space dotted with hints of fresh green and blue.
Check out IKEA for a rug in similar tones.
Mixing shapes and sizes: @leighlaa.s_nihome gets the balance just right in this entrance way by laying down two rugs that share the same design, but differ in size and shape. Hints of yellow peek through to draw in the larger elements of yellow that they want to show off. 
Find a similar geometric rug with hints of yellow at Littlewoods Ireland.
Restraint rules: Too much choice can cause confusion and a mish-mash of colour that doesn't quite work. Sometimes, focusing on two to three colours and sticking to them does wonders for the design process. We love how @at.home.with.missb mainly incorporates white and black accessories to layer this hallway.
Check out Next for diamond shaped rugs that can be used indoors and out.
A calming stair runner: Offset a busy tiling design with a simple rug that can run alongside it.  @nestninanest balances out these patterned tiles with a light grey runner that leads the eyes up the stairs.
See Luxury Designs Floors for a collection of stair runners to get you started.
Pink layers: @carpendaughter provides a lesson in layering with pink and green tones that will brighten and warm up the cooler months of the year. You might suddenly start longing for an autumnal walk on crunchy leaves as you enter the hall, but the theme is well established and will work all year around.
The Lagos rug from Caseys.ie shares a similar pattern.