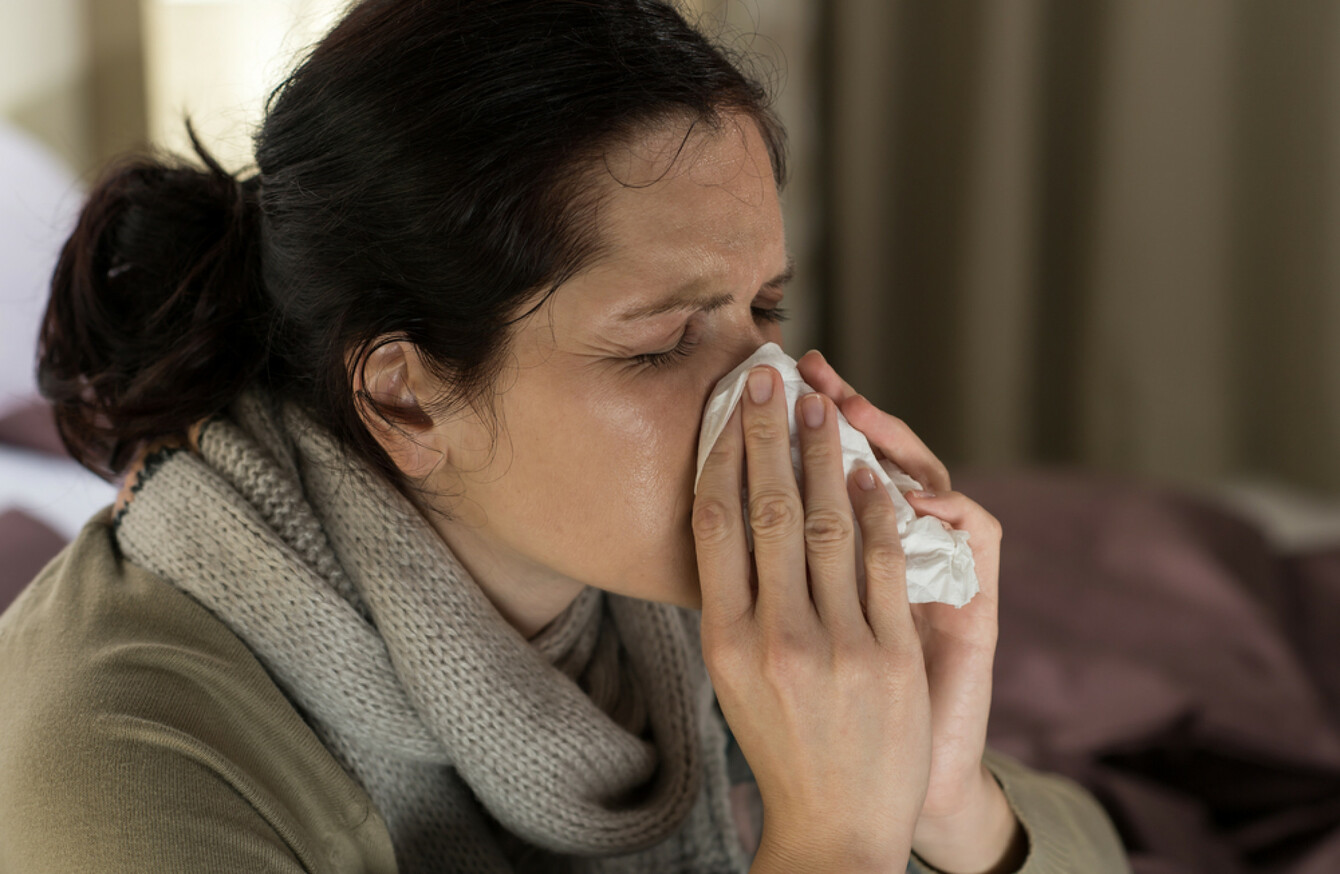 Image: Shutterstock/CandyBox Images
Image: Shutterstock/CandyBox Images
A TOTAL OF 34 people have died so far from the flu this season, the HSE announced today.
The number of cases of flu continued to rise over the past week, but officials are hopeful that it will now peak.
Close to 4,700 people presented with the flu over the past week, with the incident rate of slightly over 100 people per 100,000 of population.
Speaking at a briefing today, HSE assistant national director for public health and child health Dr Kevin Kelleher said that the flu season was currently in its sixth week.
He said that the season was likely to last longer that last year's, with an estimation of 12 weeks before levels return to normal.
He said that it was hoped that despite the flu season being likely to last longer this year, current trends were suggesting that the number of deaths may be lower than normal.
Despite hopes that incidences of the virus had peaked, it was announced today that the number of people presenting with flu was still rising.
The deaths were across all different age groups. Most of the cases had underlying health conditions – but not all of them.
Dr Kelleher said that this year's flu season had been the fifth worst in 17 years.
People have been advised still to get a flu vaccine.
In particular, anyone over the age of 65, those under the age of 65 with an underlying condition, those working in healthcare and pregnant women are all told to get the vaccine.
Everyone else is also advised to get vaccinated if they wish.