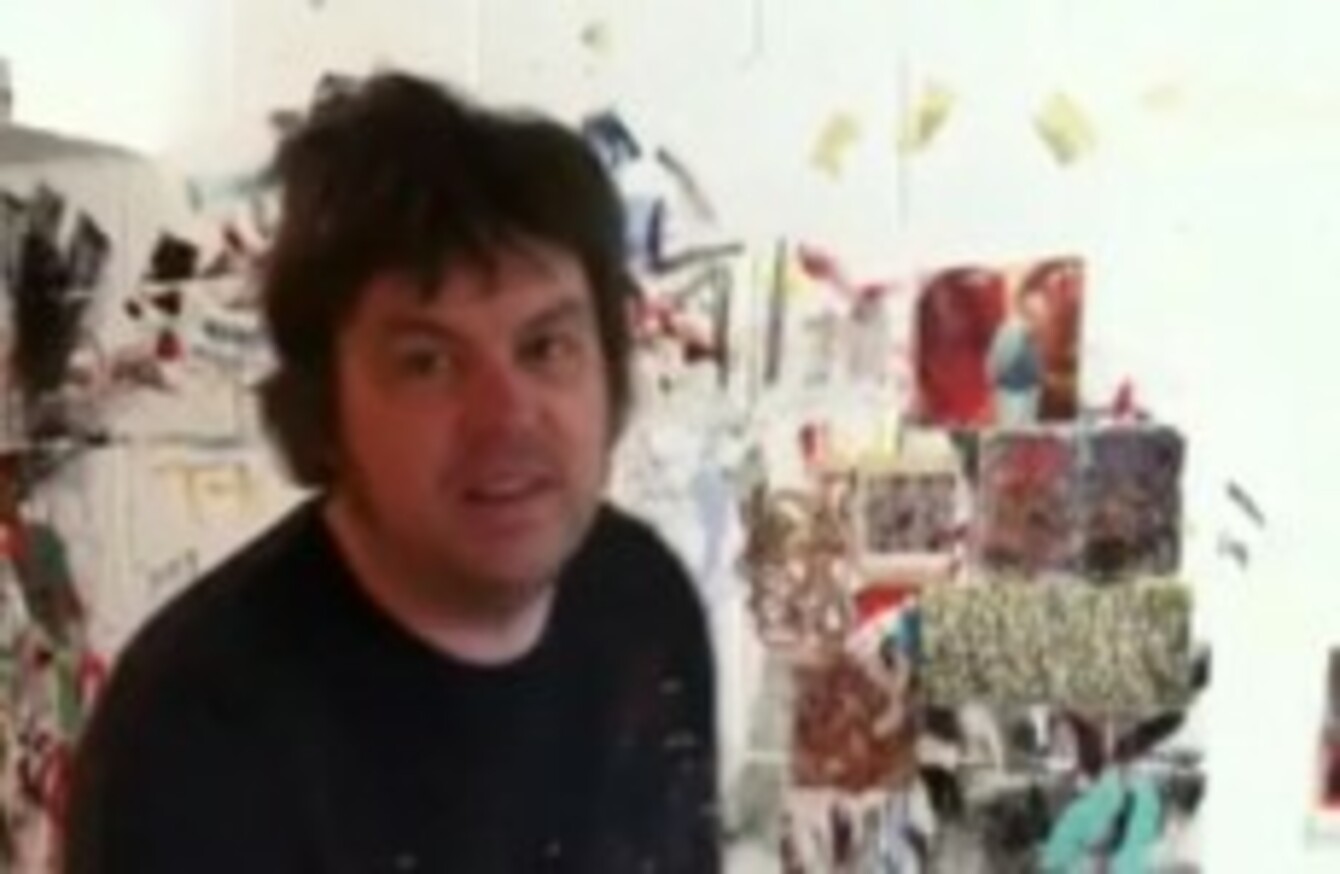 Mikey in his studio earlier this year
Image: YouTube
Mikey in his studio earlier this year
Image: YouTube
FORMER WEEZER BASS player Mikey Welsh has been found dead in a Chicago hotel room.
Police spokeswoman Laura Kubiak says Welsh was supposed to check out of the Raffaello Hotel at 1 pm yesterday. When he didn't, hotel staff went to his room and later entered it. Kubiak says Welsh was unconscious and not breathing.
Kubiak said Sunday the Cook County Medical Examiner's Office will conduct an autopsy to determine the cause of death. She says there's nothing to indicate foul play.
A statement on the Weezer website late last night confirmed the death, reading: "It saddens me and the guys in Weezer so much to say that our beautiful, creative, hilarious and sweet friend Mikey Welsh has passed away at the very young age of 40. A unique talent, a deeply loving friend and father, and a great artist is gone, but we will never forget him."
Welsh appeared on the band's Green Album released in 2000 which featured the hits Hash Pipe and Island In The Sun. He toured with Weezer as they promoted the album around Europe, but later said that increasing psychological problems led him to attempt suicide. He left the band in 2001 and became a visual artist.
Welsh had briefly reunited with Weezer to perform Hash Pipe at a 2010 show.

- Additional reporting from AP